Meet a new version of can.starline.ru website and get access to all the firmware which will be included into a full service pack!
Download the ready firmware both with changes and support of new car models before the next full service pack becomes available on the website.
Find on can.starline.ru the ready firmware for StarLine security equipment with CAN or LIN interfaces for each chosen car right after the end of testing: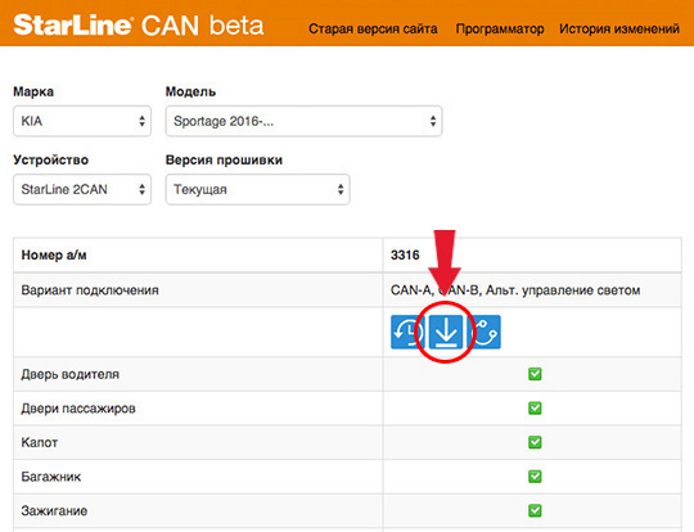 The firmware which is at the stage of development or testing can also be provided in some cases.
All the firmware are available in three versions in certain sequence:
Alpha-version: only the basic functions are implemented, firmware is not tested
Beta version: all the functions are implemented, the firmware is in the testing stage
Ready: all the functions are implemented, the firmware is tested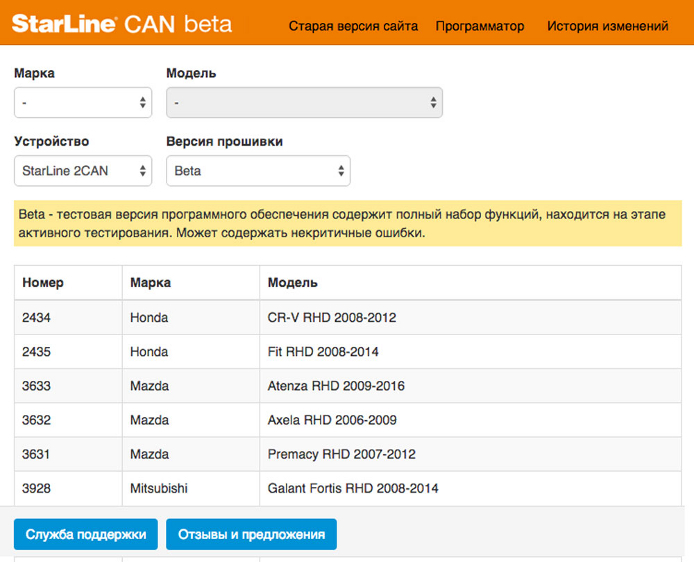 We are still working on a new firmware version, and your customers are already taking advantages of CAN-LIN interface!
Monitor the new firmware and optimizations! All the updates are published in the window which shows the history of changes:
Compare the functions of modules and choose the optimal connection method: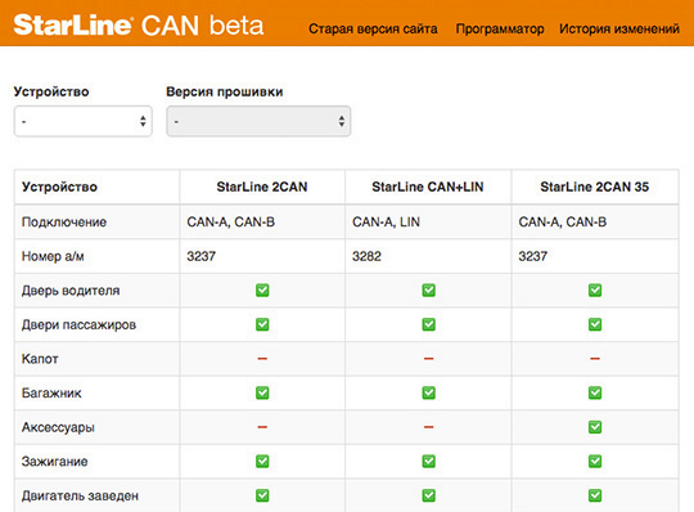 The full service pack can be easily downloaded by selecting the module and the version: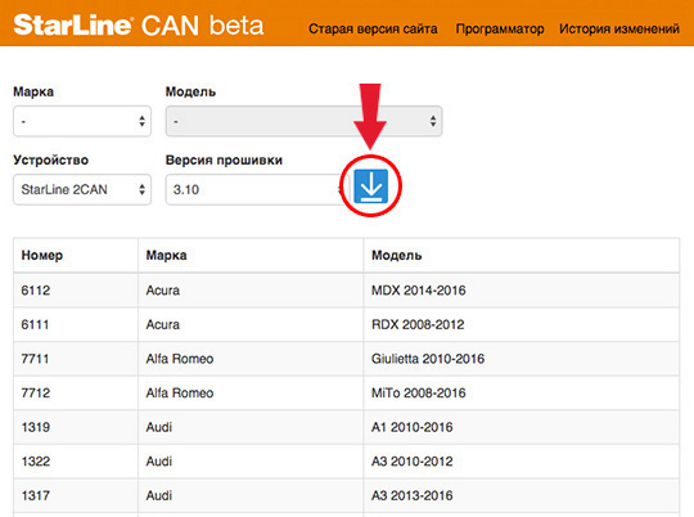 Please visit our forum and leave your suggestions on the new website in the topic Discussion of the new website can.starline.ru.
Old version of the website is available here: old.can.starline.ru.