So fast keyless bypass through the digital CAN bus which is a gift — enjoy it for the first time in the world!
+ Renault Duster II
+ Renault Logan II
+ Renault Sandero II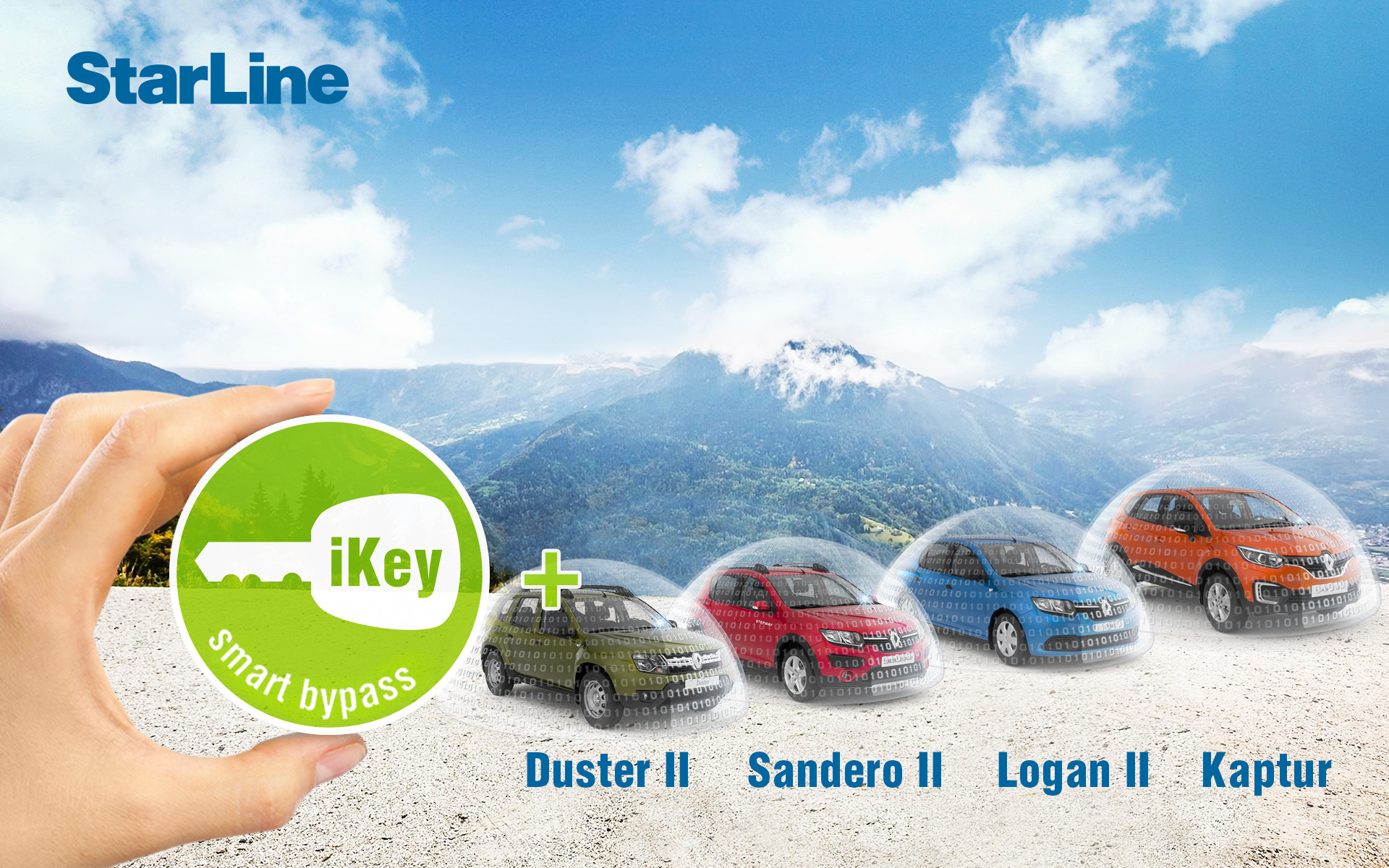 From Russia with love!
We give a good profit of time.
The training procedure lasts just for 30 seconds. It is 60 times faster than ordinary alarm systems!
Training with CopyKey service takes just about 5 minutes. It is 3 times faster than ordinary alarm systems! And it will be even faster soon!**
You will save from 35 to 50 minutes for each installation of StarLine security and telematic complex. If you deal with these cars every day, then you will save up to 40 working days for a year.
Really a good profit of time!
StarLine team wishes you to get value and benefits from your free time!

Fast bypass is available for all StarLine models of smart equipment as a gift: from the budget StarLine A63 CAN+LIN* to the premium StarLine X96!
The software is available at can.starline.ru.
*CAN+LIN interface is optional
** The infrastructure of StarLine CopyKey service is constantly growing in accordance with your needs. The bypass training procedure will become even faster due to the increase in the hardware capacity of the StarLine computing center with the use of advanced solutions and efficiency of StarLine software algorithms.