The innovative, smart and safe technology of controlling and receiving data from the car through a secure Bluetooth Smart channel is available for the StarLine security equipment of the 5th generation*!
*Security and telematic complexes StarLine A95, StarLine B95, and StarLine D95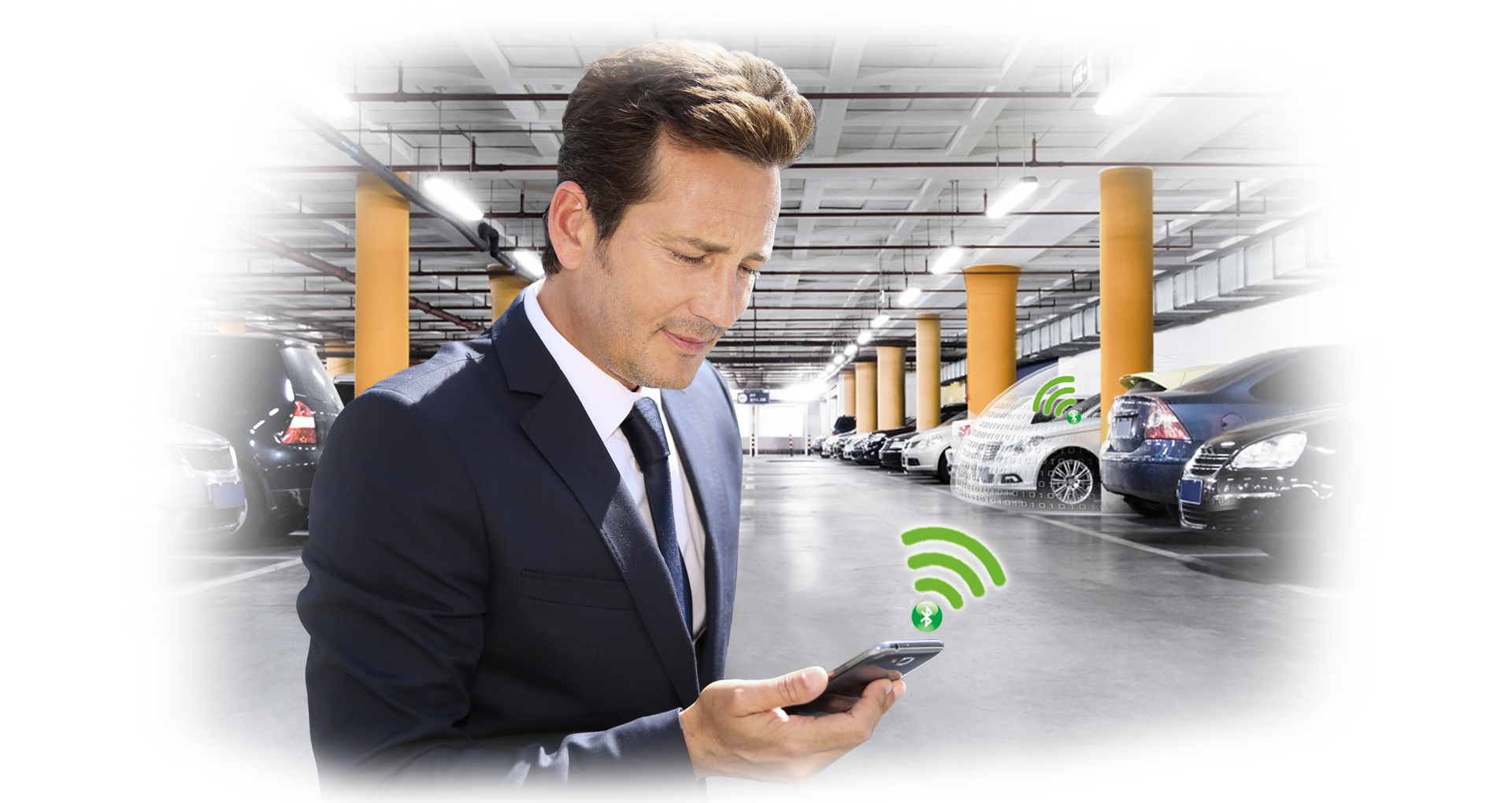 Keep in touch!
If you appear in the underground garage or the parking lot with no GSM signal, you will still be able to control the security and telematic complex with your StarLine mobile app!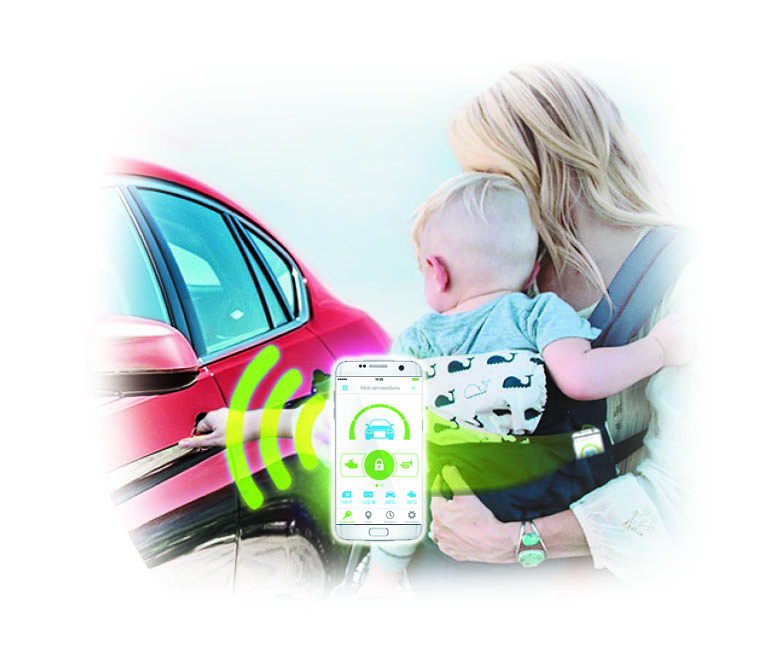 Smart
Enjoy the « hands free» function — just use your smartphone as a label. The authorization will happen automatically! When you approach your car, the security system will be automatically disarmed and the car doors will be unlocked. When you move away from the car, the security system will be automatically armed and the car doors will be safely locked.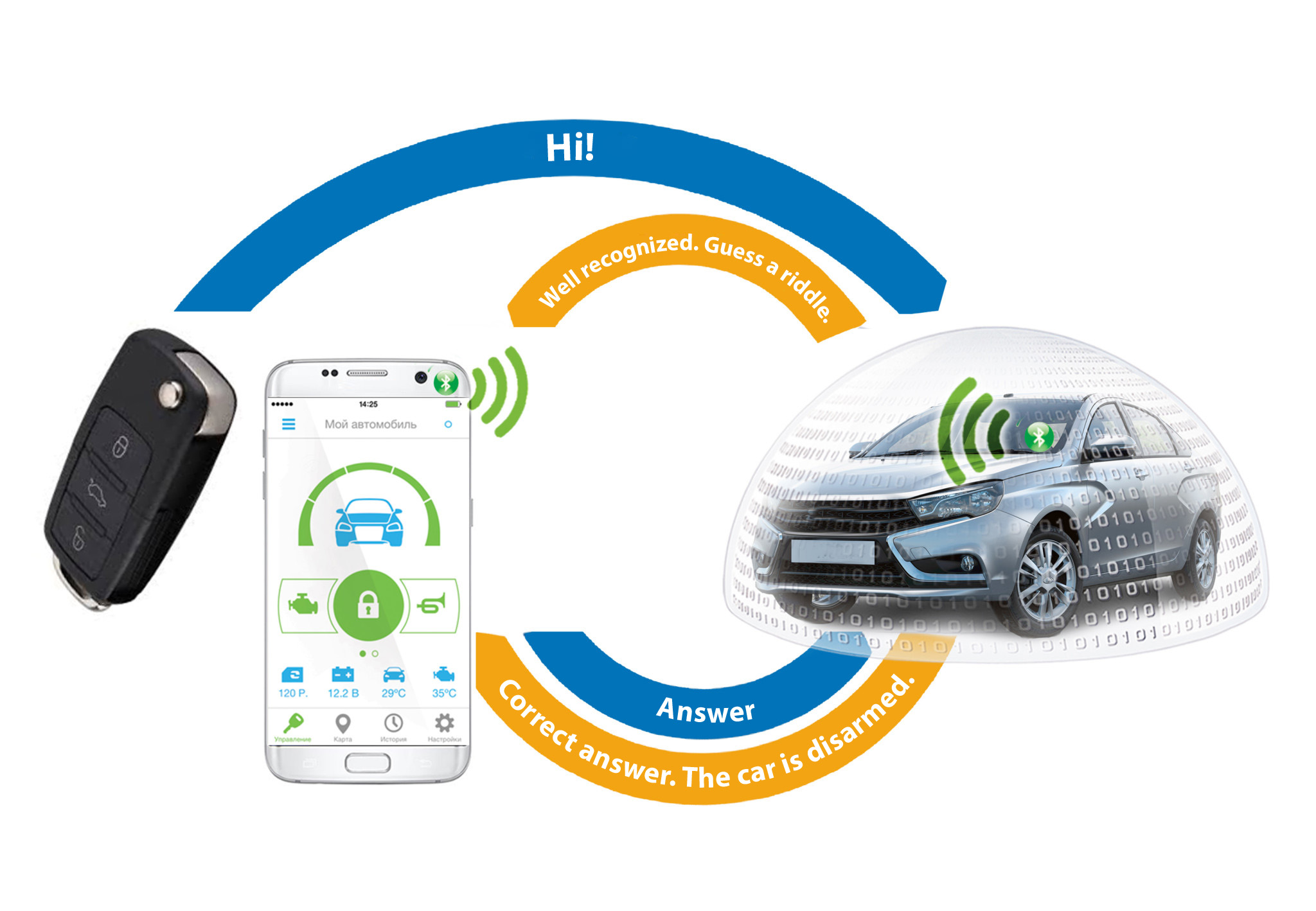 Secure
Both Bluetooth Smart control for the 5th generation equipment and authorization through StarLine label are securely protected from scanning by any known code grabbers.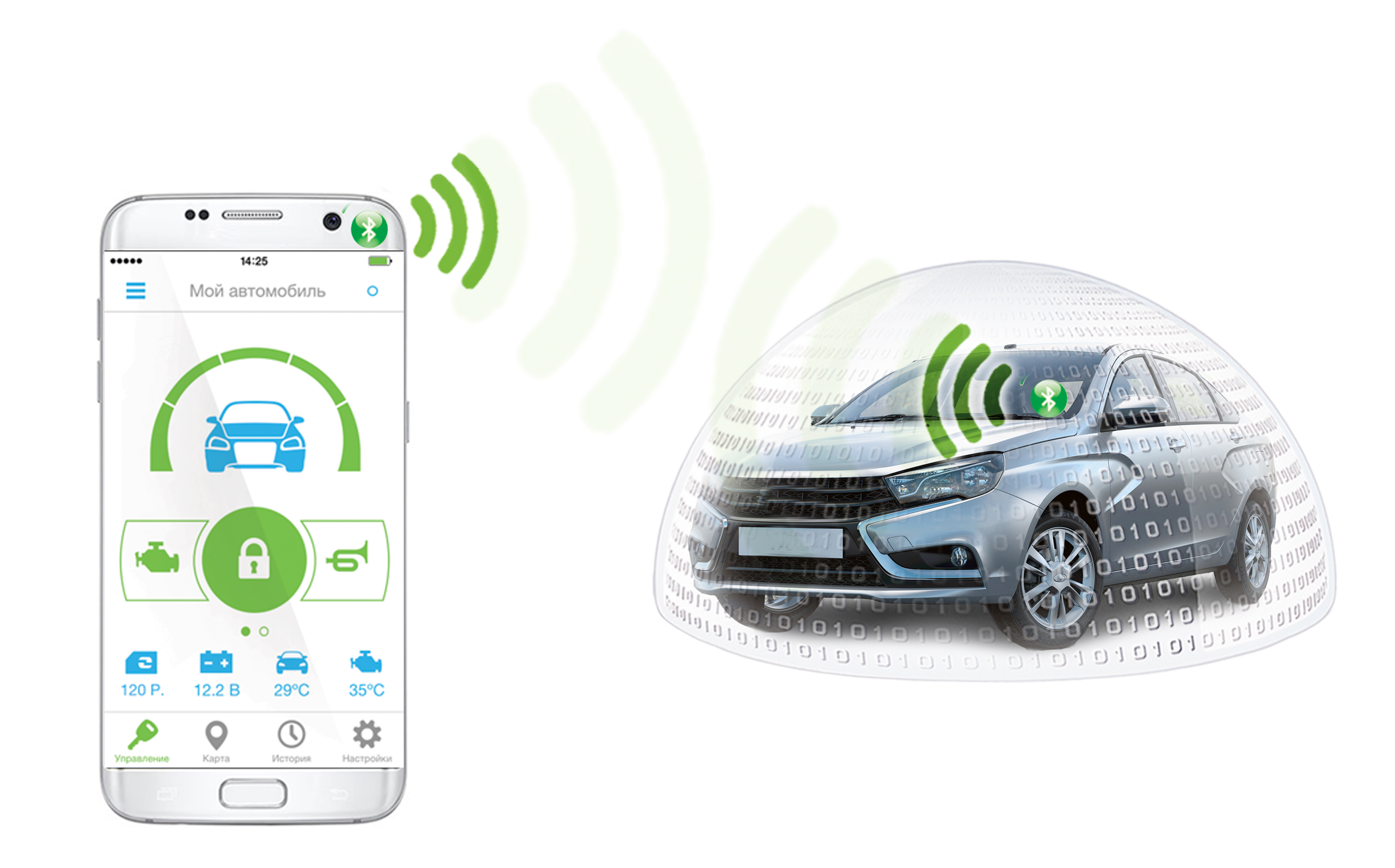 Quick
Bluetooth Smart technology for the 5th generation will provide the high speed of execution of any control commands of your security and telematic complex.
Convenient
Even if you have left your label at home, you will be able to use your car! Your smartphone will undertake the role of your label. Use the smartphone with the installed StarLine mobile app for safe control of security and comfort functions of your car!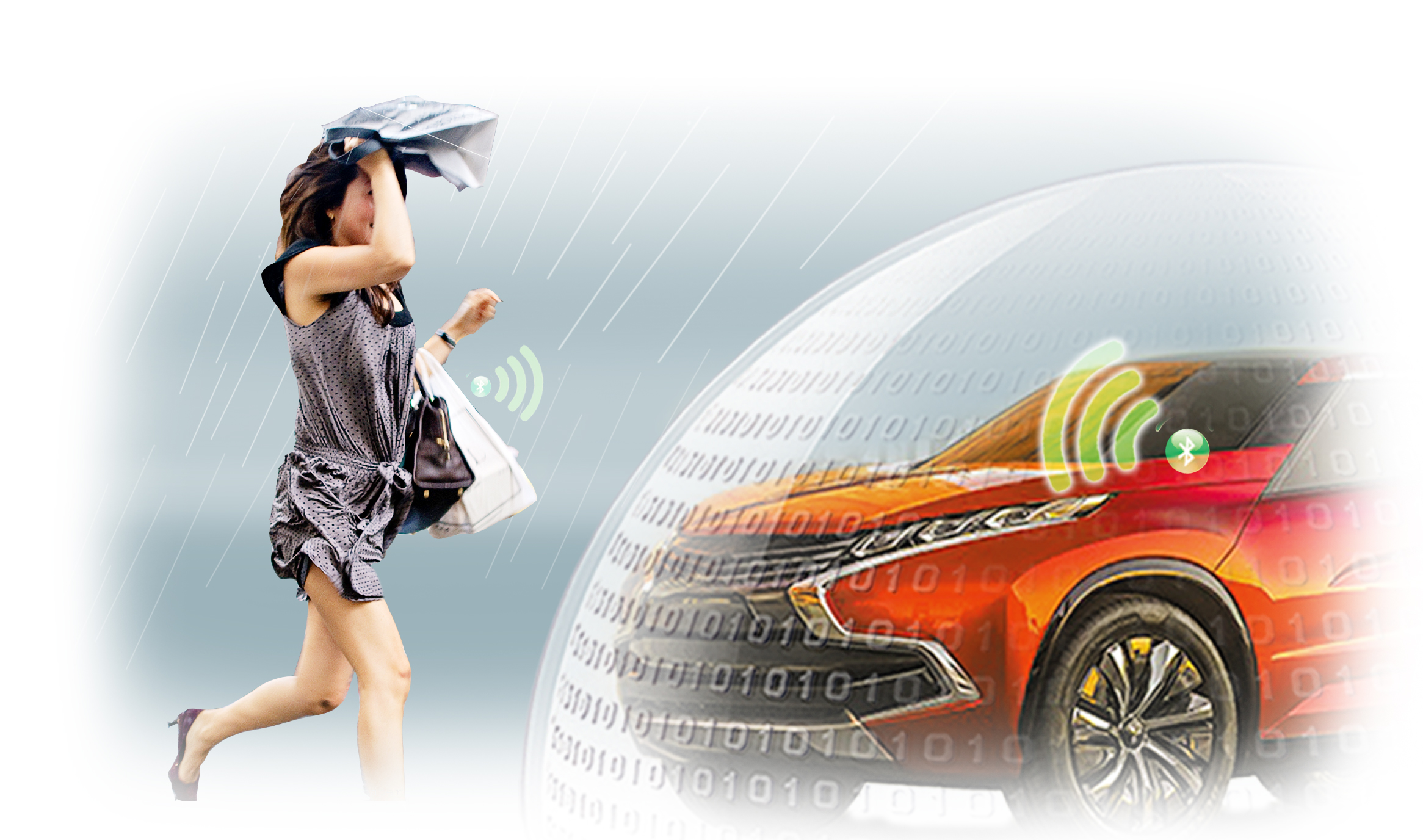 StarLine of the 5th generation with Bluetooth Smart technology is available for devices with Android version 4.3 and above.