Meet the new StarLine mobile app! It was specially designed for smartwatches on the Android Wear platform!
What is a smartwatch
A smartwatch is a perfect companion for your smartphone! It allows you to use voice search on the Internet, accept and reject calls, get messages and dictate the answer immediately, use various apps. The only thing you need is to have Android smartphone with Internet access on you.
How to enter StarLine app
Press the recognizable icon on the screen of your smartwatch to enter the application.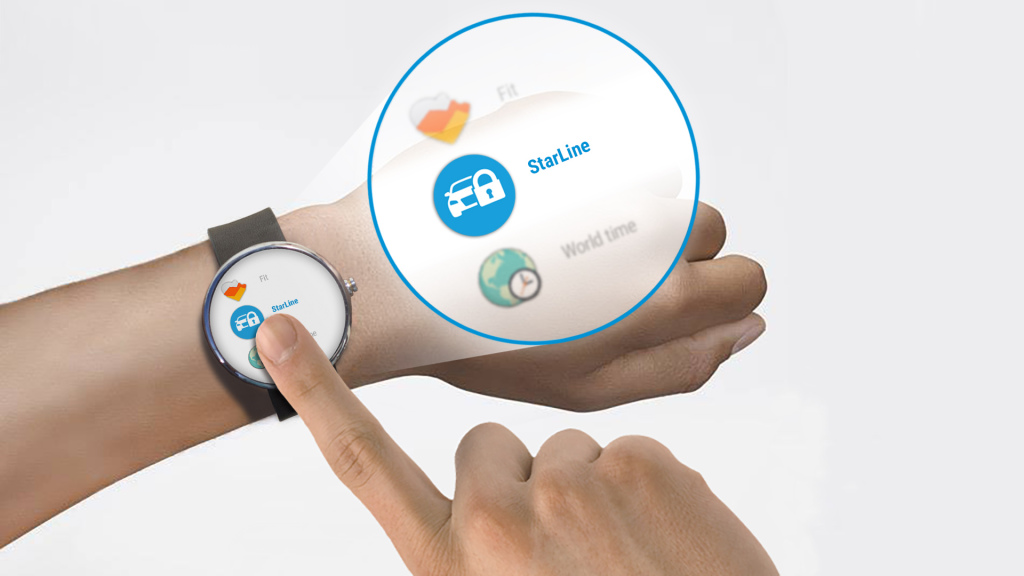 You can choose any variation of white colour theme of the StarLine app to your taste: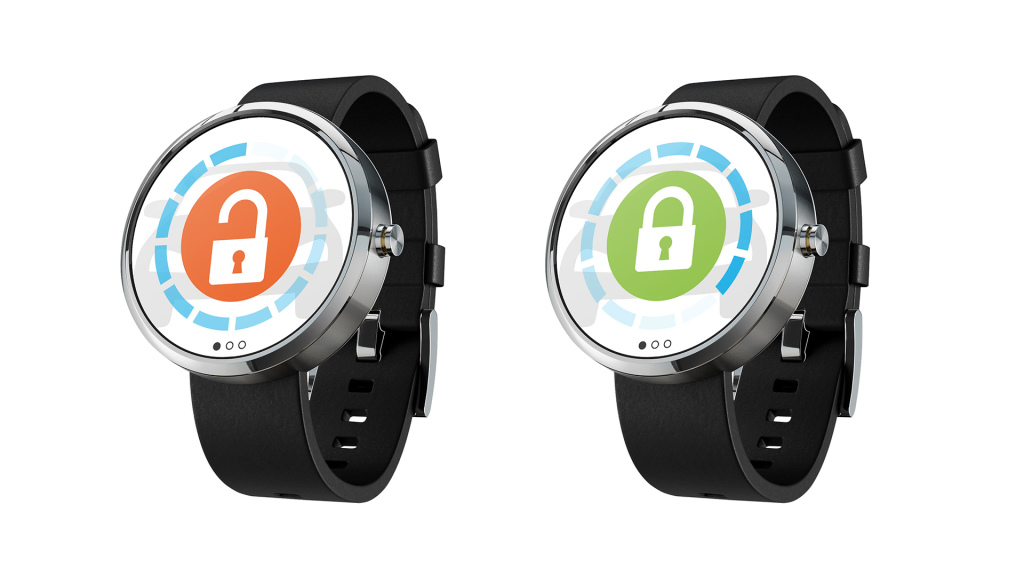 Why do you need StarLine app
By means of smartwatch you can:
— start and stop the engine of your car remotely:


— turn the StarLine alarm on and off:

— receive alarm notifications:


Wireless technology
Information between the StarLine apps (for the smartwatch and the smartphone) is transmitted through the reliable Bluetooth Smart technology. What is it used for? It enables you to get access to the monitoring server and control security of the car from your smartwatch.
Where the app can be downloaded
Please click the Google Play link to download the free StarLine app for the smartwatches. At the same time the application for the smartphone will be downloaded. They can work only together that increases the security level. Even if the smartwatch is stolen, the thief will fail to do anything without the smartphone of the car owner.
StarLine app for the smartwatches ― is a smart and reliable security control!
* StarLine app is available for all smartwatches on the Android Wear platform and smartphones with Android version 4.3 and above