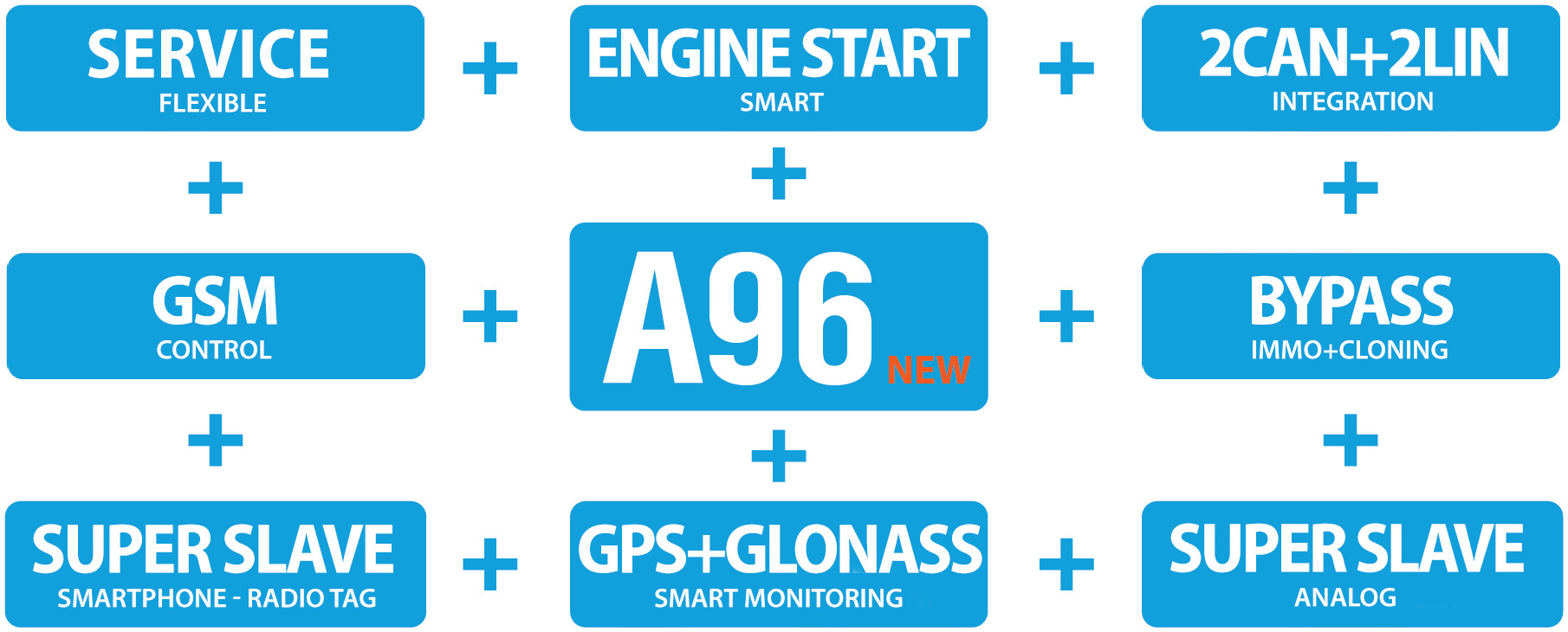 Meet your smart car already today! The new smart StarLine A96 combines smart security while parking and driving, smart services and smart economy.
StarLine A96 — always fulfills your wishes!
Get authorized by Bluetooth Smart technology with the help of your smartphone! You can easily use any other control method: either StarLine LCD remote or StarLine radio tag.
The innovative, smart and safe technology of control and receiving data from the car through the secure Bluetooth Smart channel makes authorization even safer!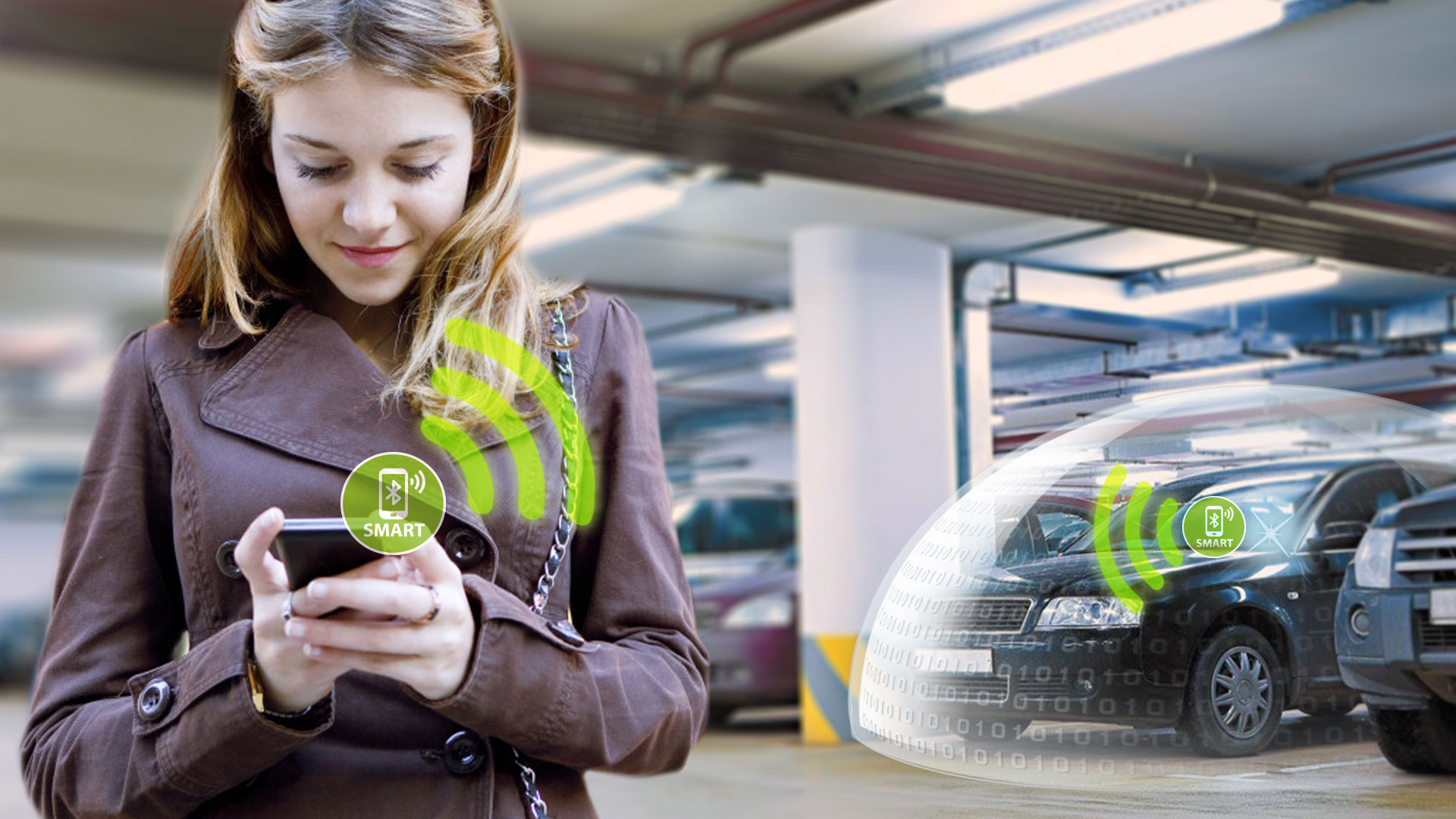 The programmable control parameters allow you to realize any wishes of the car owner. Automatic adjustment of the steering wheel when the owner approaches the car. Heated windshield. Automatic setting up of the mirrors and seats for the car owner. DVR switching on in case of alarm. And so on.

Enjoy the remote and automatic engine start and combine it with the possibilities of Webasto and Eberspächer prestarting heaters!
The combined algorithm of starting the engine is as follows: Webasto or Eberspächer preheaters working from 20 to 50 minutes, afterwards remote engine start is enabled. Control Webasto and Eberspächer preheaters by CAN or UART buses!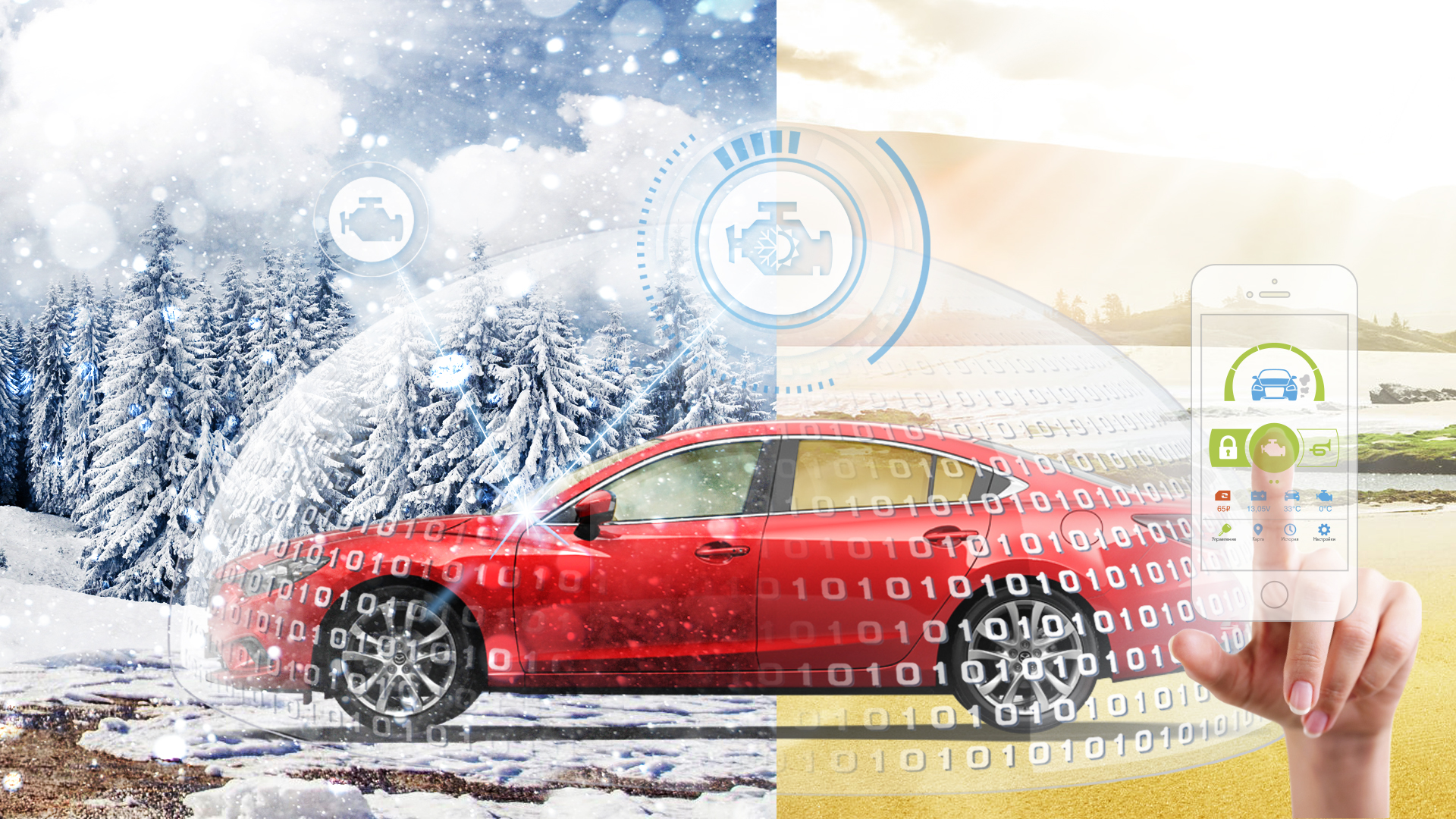 Use iKey StarLine keyless bypass of the factory immobilizer, and save on key duplicates and installation of key crawler.
Enjoy the easy bypass of the complicated authorization algorithms of modern cars with StarLine CopyKey*. Create the software copy of the key by means of the high-performance StarLine server.
*Perspective service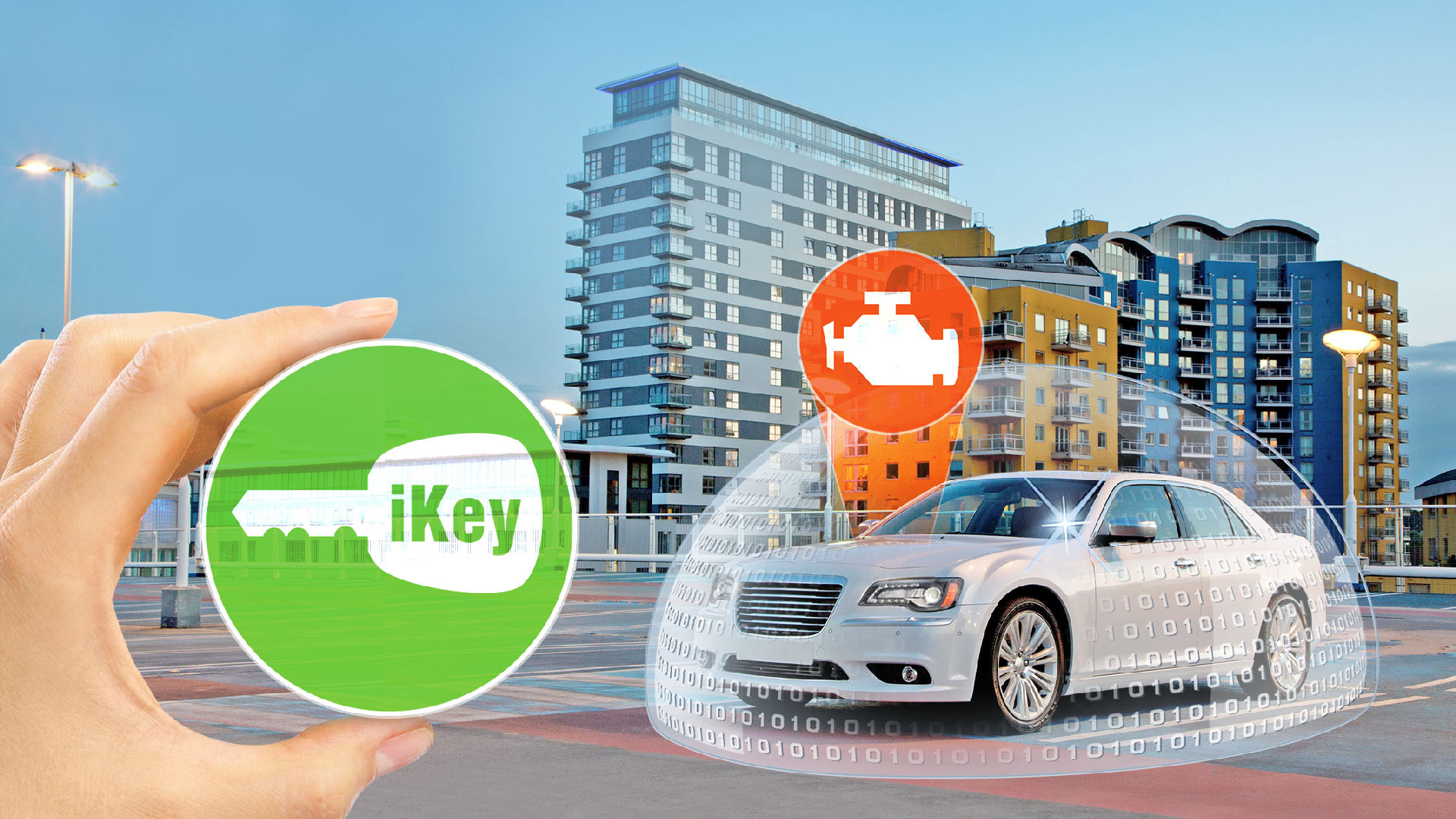 2CAN+2LIN interface provides quick, convenient and safe installation of StarLine security systems at modern cars, equipped with several CAN and LIN digital buses.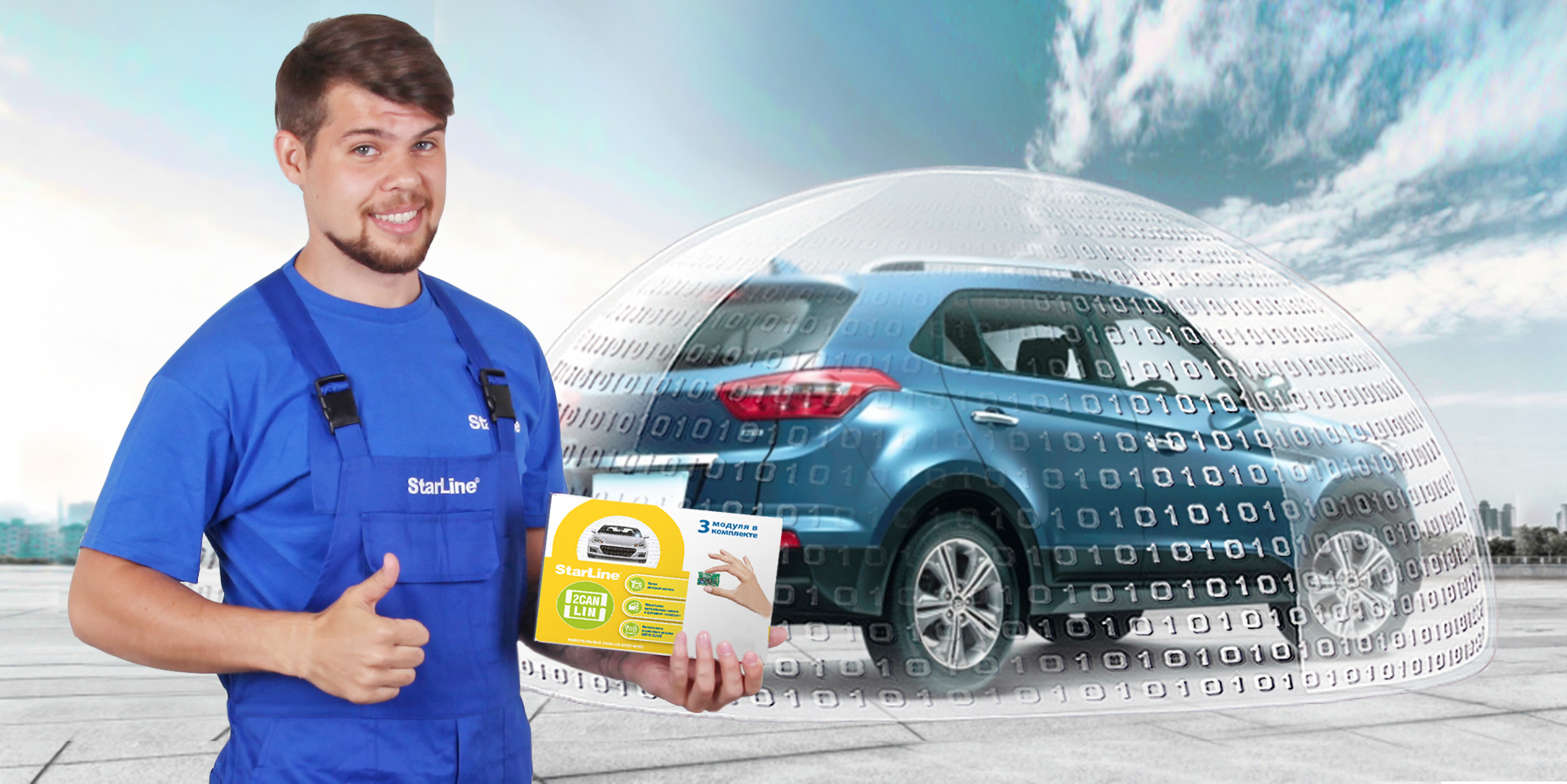 Control the security and comfort functions of your car remotely using the smart StarLine Telematics Application. Your car is so close to you!
Download the application from the App Store or Google Play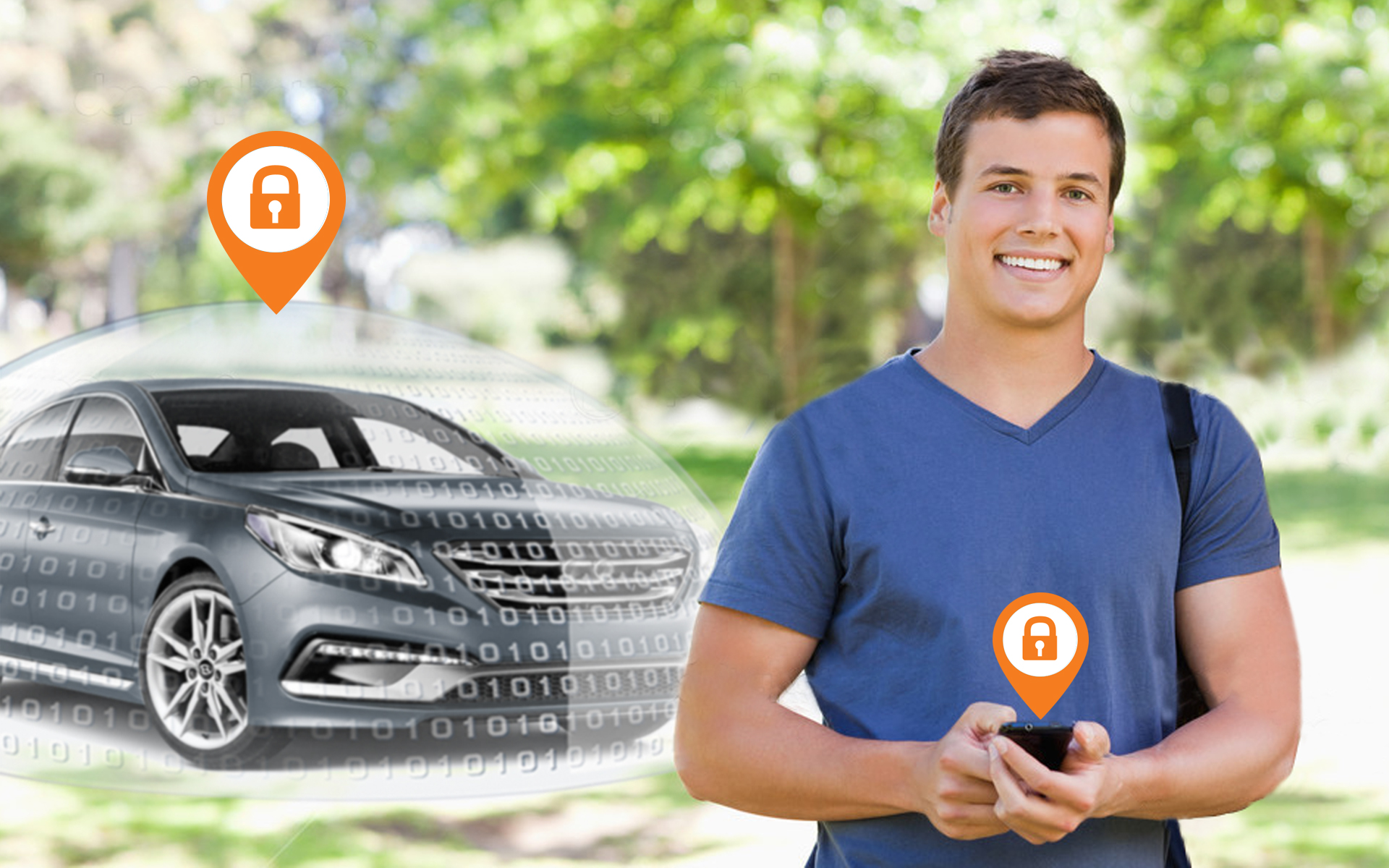 SUPER SLAVE is also available when connected by the analog* circuits! You can successfully use the convenient SUPER SLAVE function, even if your car does not support digital connection!
*Perspective service

The unique GPS+GLONASS antenna provides hypersensitivity and almost immediate determination of the car's exact coordinates even in the most severe conditions.
Monitor the car route with an accuracy of several meters from your smartphone, tablet or the PC using free starline.online service. Set up the geozone function which will warn you in case your car leaves the set territory.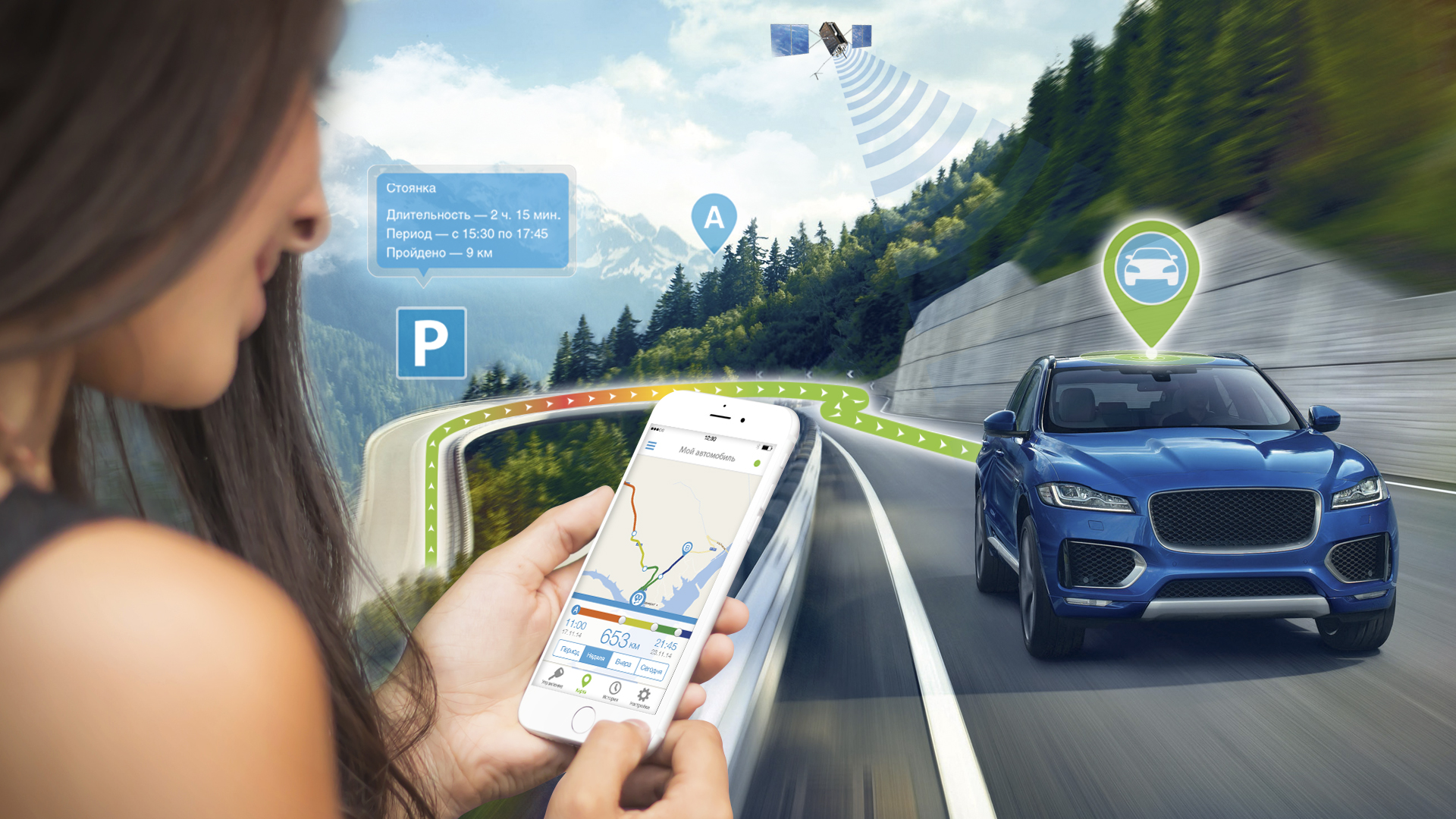 For the first time the smart technologies are so close tr: #00aee6;»ne A96 fulfills your wishes and provides reliable protection to your car.