Meet StarLine Dealer — a new service for car dealers and independent service stations! Now you will be able to receive daily and weekly reports on mileage and coming maintenance deadline for each of your clients, as well as make forecasts.
Your clients will always be warned in time about the next maintenance service!
It is necessary for your client to have his vehicle equipped with GSM and GPS modules in order to be registered by StarLine Dealer. Also it is desirable to have the CAN module installed to make the calculation of mileage even more precise. Run of your client's car will be transmitted to the dealership only after obtaining permission from the car owner. Permission is provided by the user through his own account on the security and monitoring service starline-online.ru.
Today the portal for dealers StarLine Dealer has moved into a stage of active testing!
The following service functions of the portal are already tested and ready for work:
the opportunity to check mileage of the car
adding of the car owners
the opportunity to get notice of the mileage
How to register on the StarLine Dealer portal?
Start with simple registration. You will need to type in your company name, the car brand*, the contact person and the e-mail. You can also use your existing account on StarLine Online to enter StarLine Dealer portal.
*If you represent several car brands, you will be able to add information about each of them in the personal account after registration.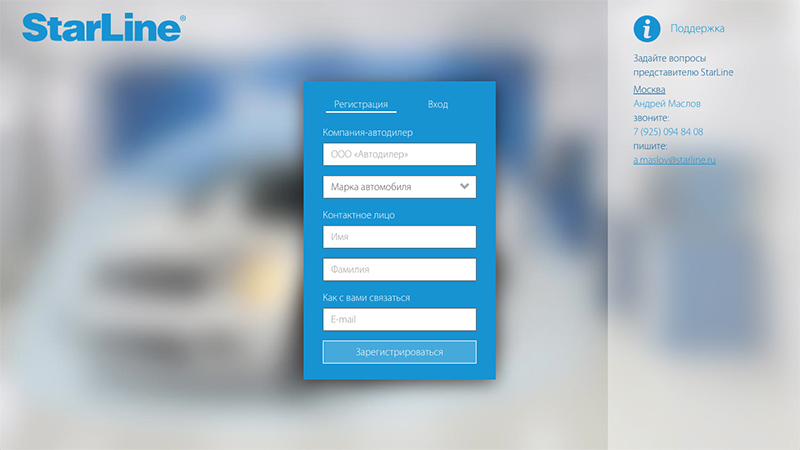 As soon as you register, you will get to the front page of StarLine Dealer portal. Please choose a password here and fill in the form with your personal data, provide information about the car brands and appoint responsible employees. These employees will receive notifications (reports, forecasts, and error messages*) to the specified e-mail addresses and phone numbers.
* The «error messages» service is perspective.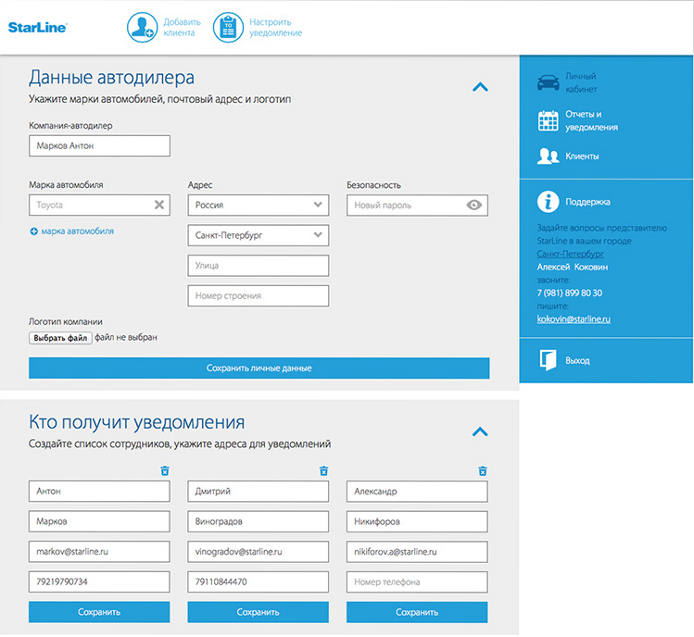 Adjust the maintenance deadlines and notifications for each brand and model of the car: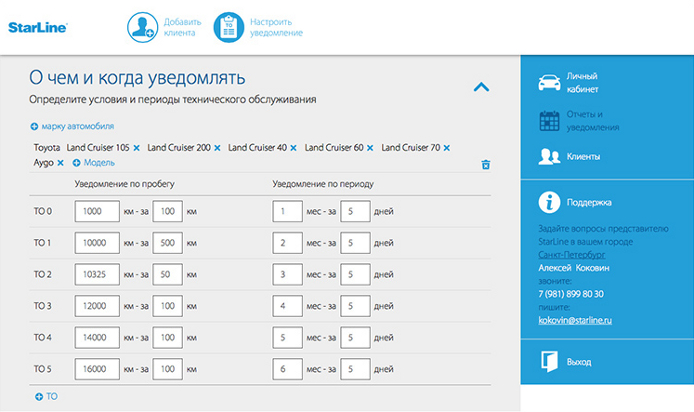 Give tasks to your employees and assign responsibility for receiving and check of reports and notifications: daily or weekly mileage reports: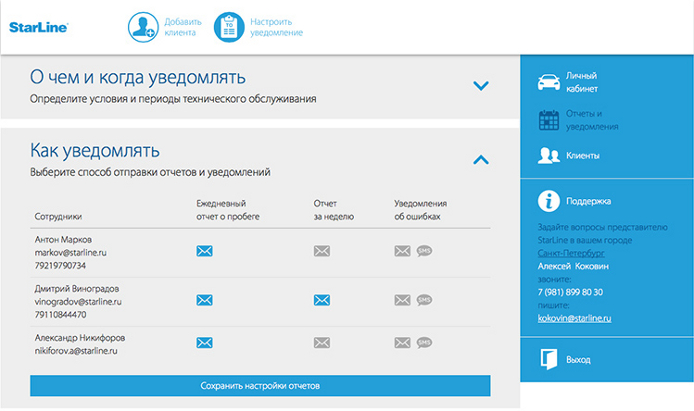 Check reports and notices both on the portal, and in your e-mail.
Adjust the filters for the next and overdue maintenance services. In case the vehicle has the overdue maintenance, first be sure that the date of its previous maintenance was entered while the registration.
It's so easy to add new clients!
Be sure to enter date of the previous maintenance service so that it is possible to calculate the date of the next service!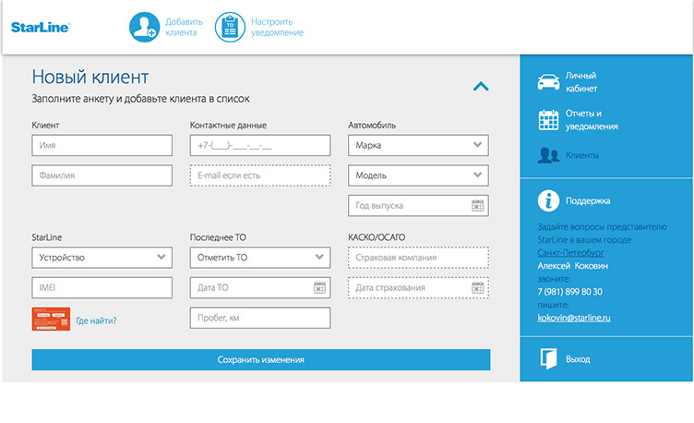 After you add new clients, check all the provided information in the summary table: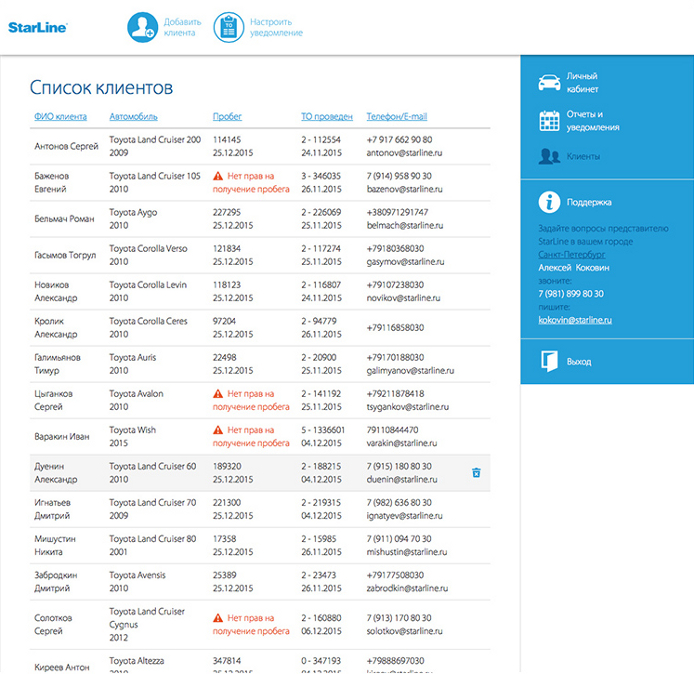 If you have any questions, you can always ask your regional representative for qualified answers. Contacts of the StarLine specialists in each region could be found on the StarLine Dealer portal!