New version of StarLine mobile app for iPhone!
Meet the new 2.1.1* version of StarLine mobile application for iPhone! It has become easier and much more convenient to operate the security system of your favourite car. You can already download the app in AppStore.
Large-scale
StarLine mobile app is also available in English. Reliable protection with StarLine has become world-wide!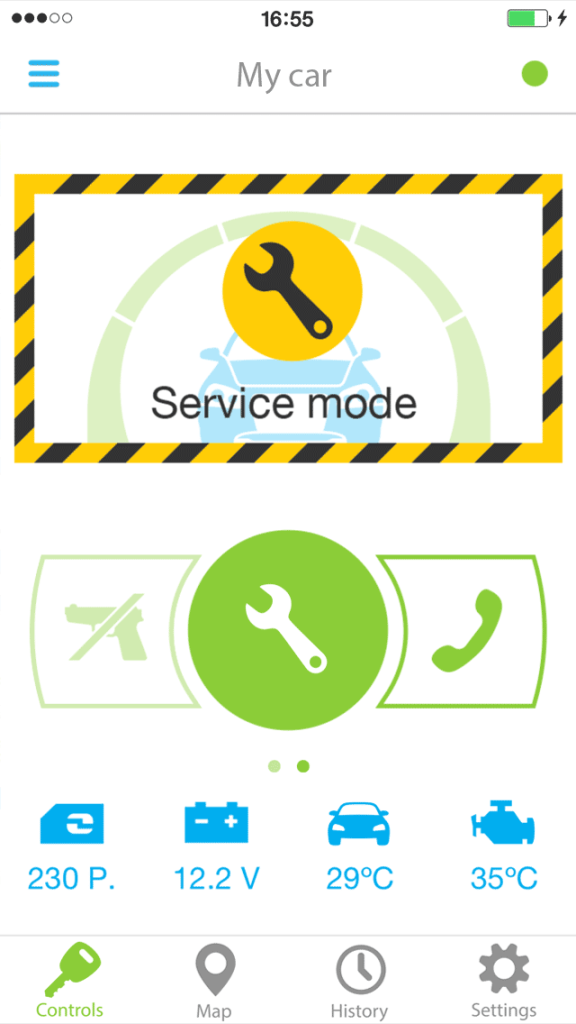 User-friendly
In case monitoring is supported by your StarLine equipment, you will find a special «tab» in the mapping section. Just touch this tab on the screen, and track controlling window will pop up immediately. It can be either complete or compact. Choose the appropriate option by sliding the tab up and down.
Up to date
Learn more about your car and its routes for today, yesterday, last week or another period. The maximum period for viewing history of the events is 30 days, and for viewing the track — 7 days.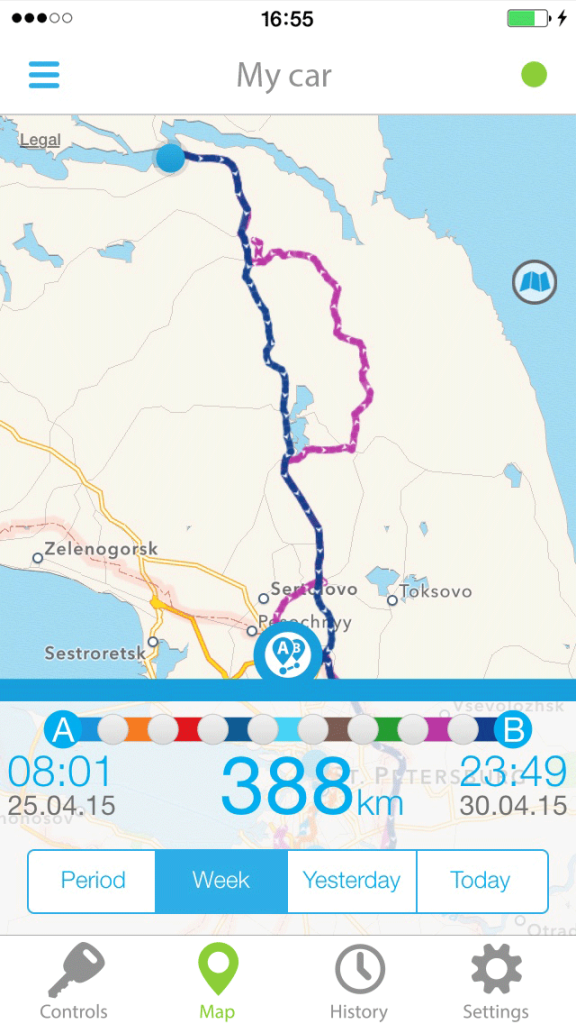 Easy-to-use
Study track entirely or by fragments from one parking to another. The colorful control bar will help you. Choose fragments while stretching the bar, and click the necessary link. Here is the track you are interested in with all information like speed, stops and parkings!
Want to return to the full track again? Just double-click the control bar.
Profitable
The owner of the car fleet will definitely appreciate the opportunity to assign the duration of stops and parkings. Later it will help to analyze the route passed by the driver.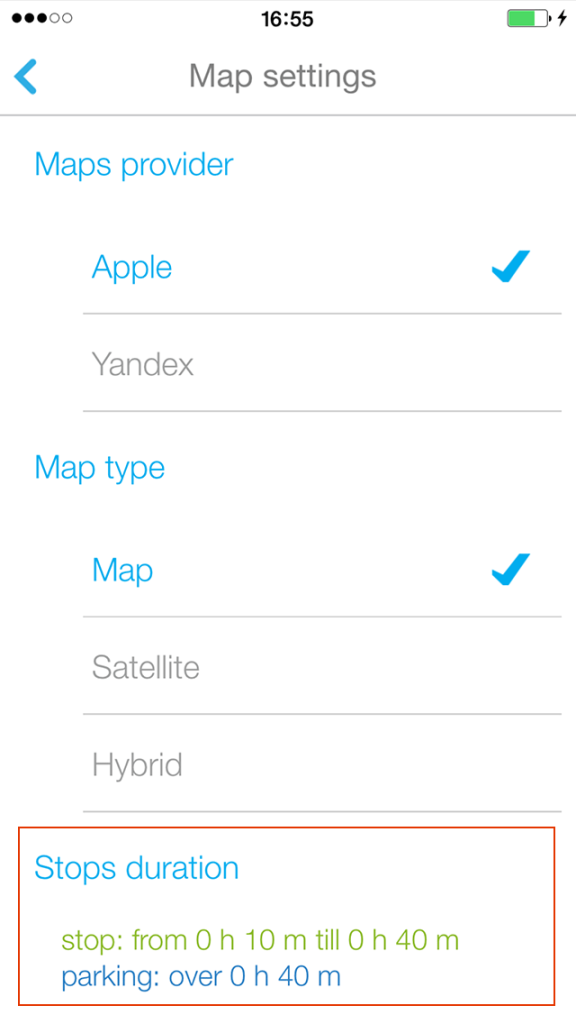 Illustrative
Assess the speed of your car! Green color of the track corresponds to speed of up to 60 km/h; yellow ― 60-90 km/h; and red ― more than 90 km/h.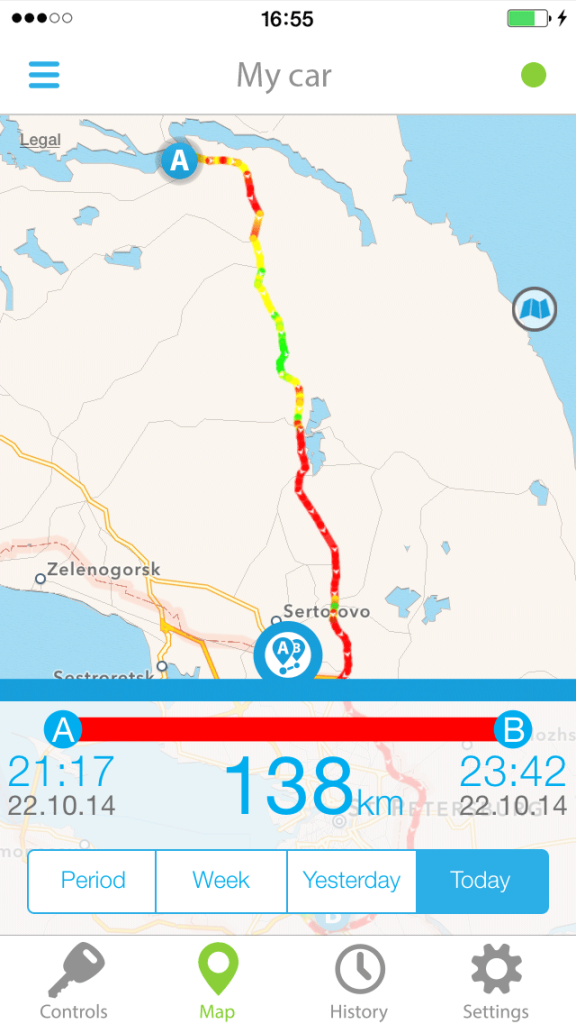 Convenient
Use the entire screen area of your iPhone! Just touch any place on the map. Go back to track controlling window in the same way.
Obvious
All buttons of the mobile app are intuitive. But if you wish you can reassign them. It is quick and easy!
Nice
Aesthetes will cherish the opportunity to change the color theme of the application. Just set up white or black theme in the settings.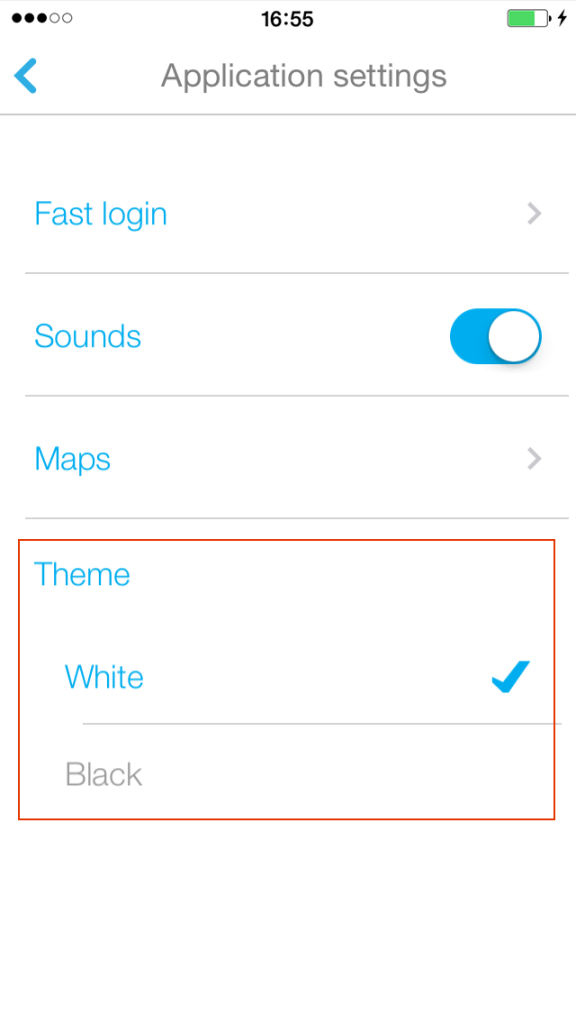 Enjoy the convenience and maturity of StarLine mobile app!
*The latest version of the mobile app is available for any security and telematic equipment and tracking devices produced by StarLine.