Welcome a new release of popular StarLine Master software designed for setup and updating of StarLine security and telematic systems
Using StarLine Master became easier due to new features added:
1. English interface version
StarLine Master becomes more accessible! Now all English speaking installers all around the world may get use of the program convenient features.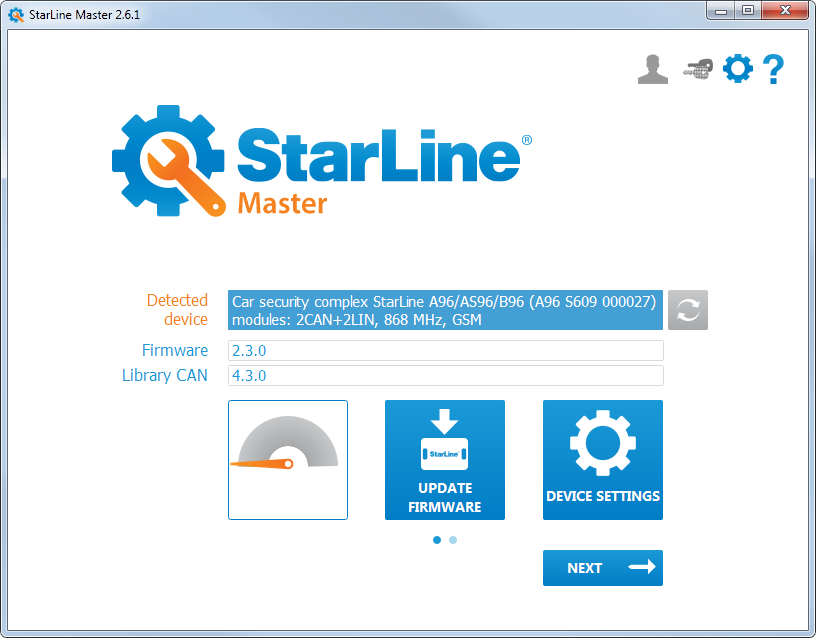 2. Automatic software updating
You'll be noticed about new version right after it's released.
The full changelog of new version will be shown directly in application.
Automatic updating is run with one click.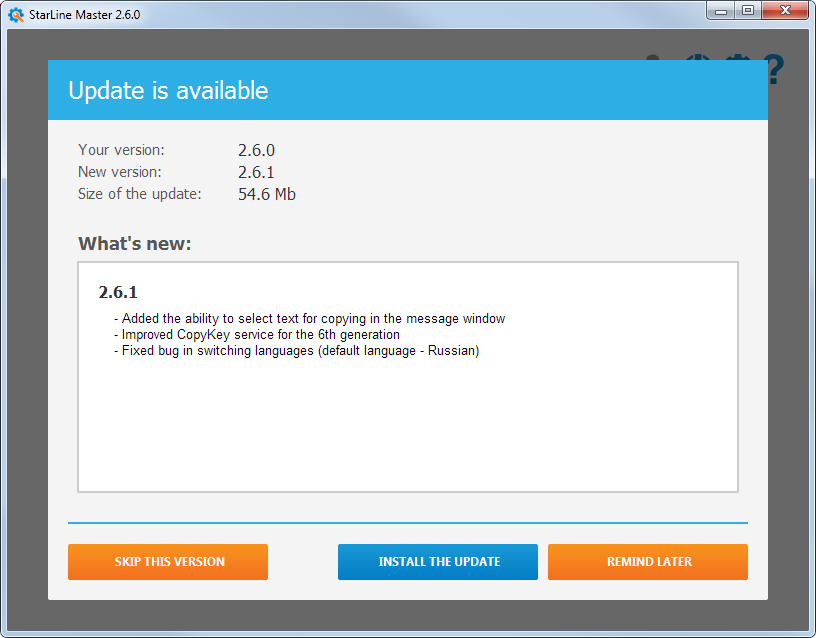 3. StarLine ID authorization
Installers, passed the 6th generation authorization, will get an access to additional StarLine Master features – extended settings for 6th generation StarLine security-telematic systems.
4. CAN setup and updating through the transceiver cable
Now you may set up CAN module settings for the installed StarLine security system with just connecting StarLine Master programmer to the transceiver cable.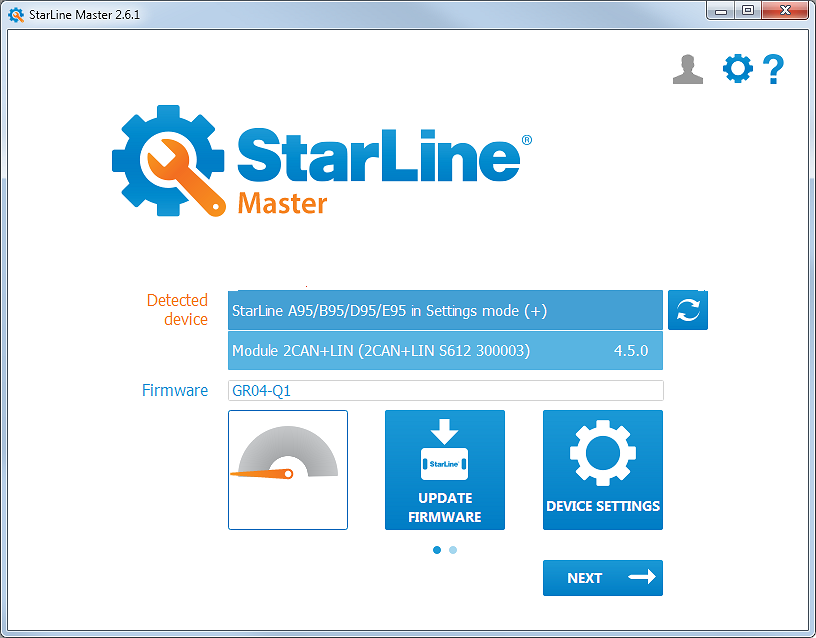 5. Settings print to PDF-file
Is your client interested in his StarLine security and telematic system installation details? Just save the full settings list in file or print it in addition to installed system documents provided.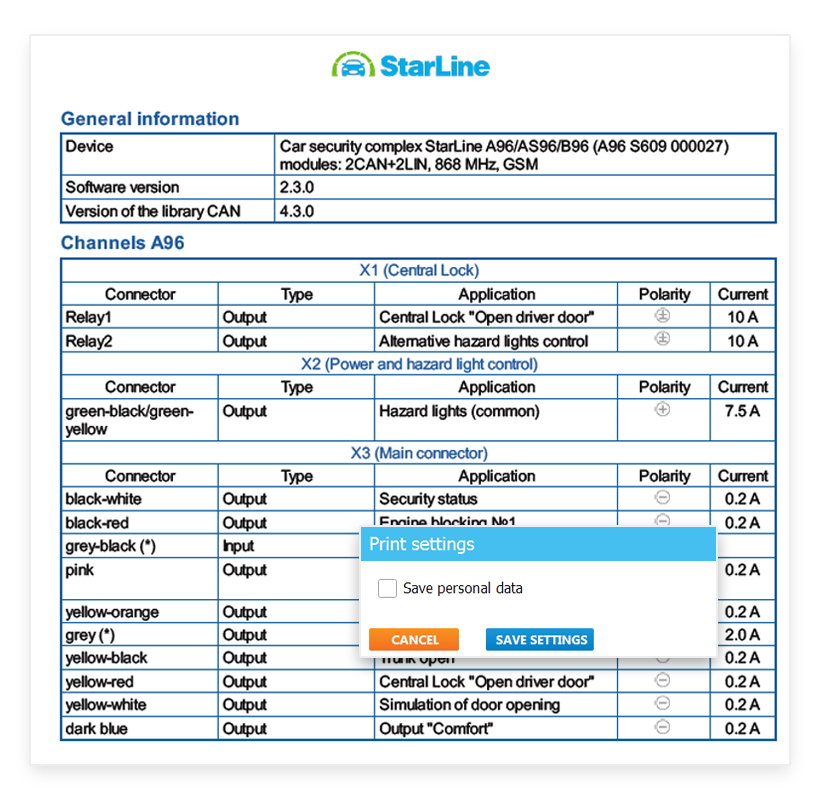 6. Download software from cloud
StarLine Master will find the software update files in StarLine systems cloud, show the change log for each version and update the connected device just in one click.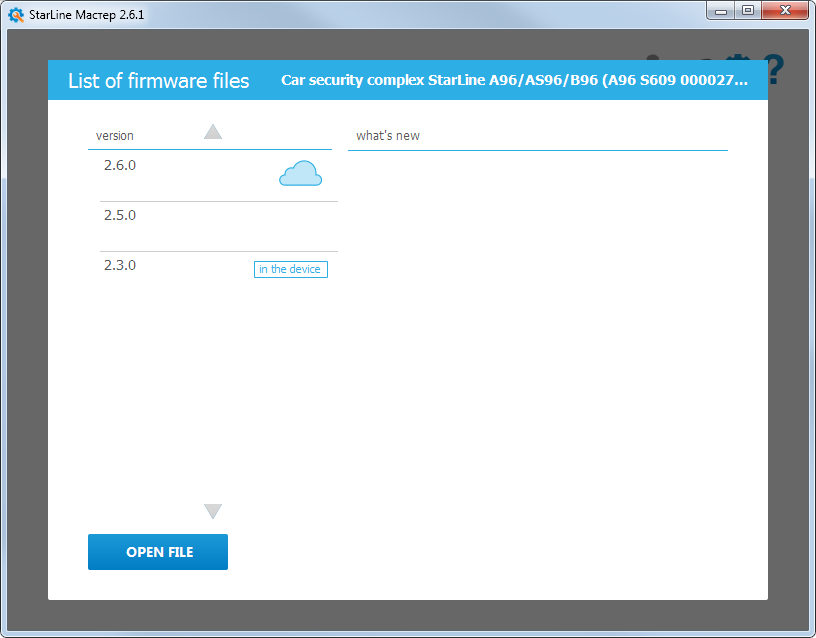 7. CopyKey support
Do you still save files, send it to CopyKey server manually and wait for reply to implement iKey keyless bypass?
Now StarLine Master will do it for you!
It is easy and fast to get program key copy:
train the module on board
connect it to the computer
start

StarLine Master

follow the instructions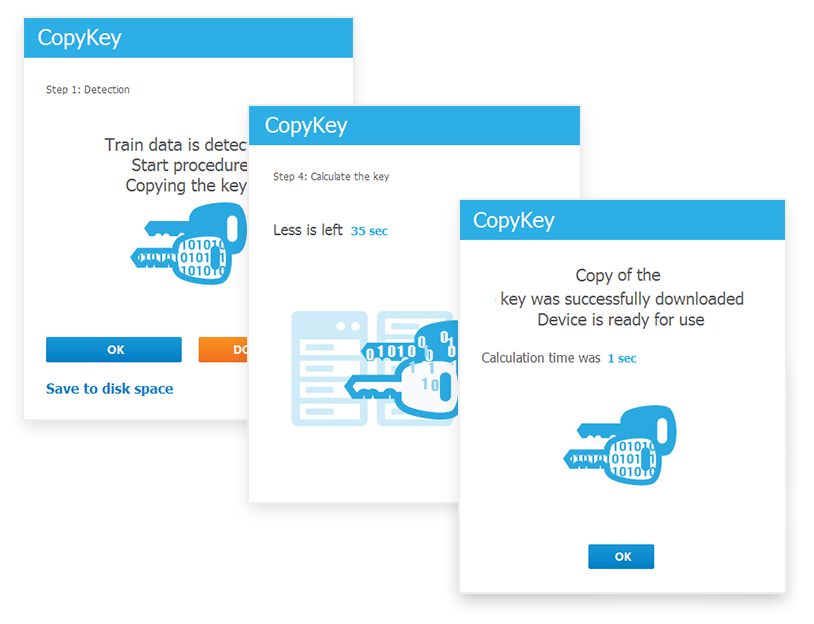 New StarLine Master 2.6.0 release is available here for download.