Meet the new smart StarLine V66 motor-immobilizer working with the Bluetooth Smart technology!
Smart authorization
Use quick and smart authorization! Just press the clutch* either in the presence of tiny waterproof Bluetooth Smart radio tag or the smartphone** with support of the Bluetooth Smart technology and the installed StarLine mobile app. The trip becomes possible only after the authorization!
*Choose the way which is convenient for you while installing the motor-immobilizer.
**Find the list of the smartphones supporting this function on our website starline.ru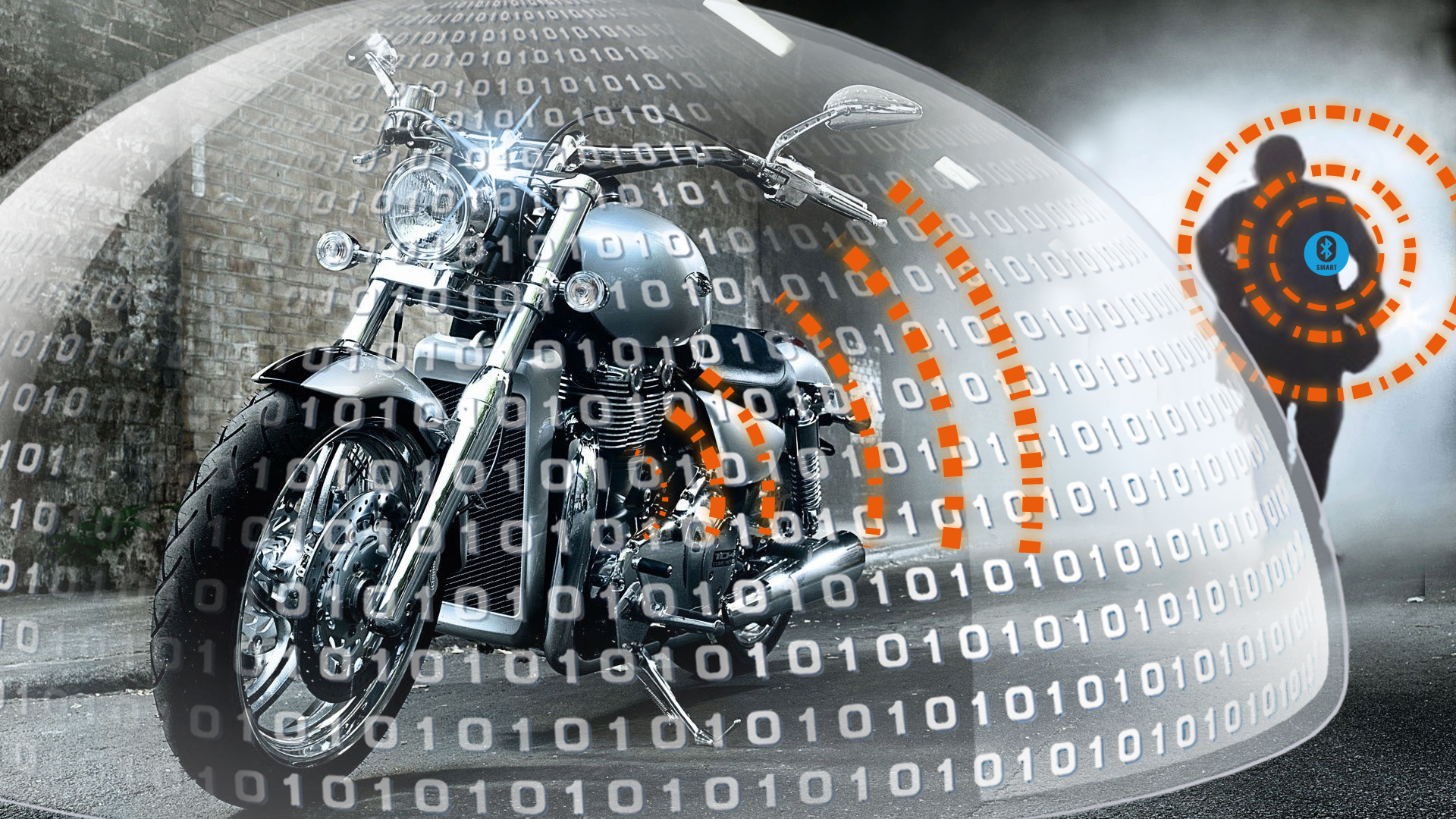 Code authorization
What should be done if your smartphone is discharged or you have simply left your tag at home? Just enter the individual code by pressing the clutch! Find this code under the protective layer of the card in your set of equipment.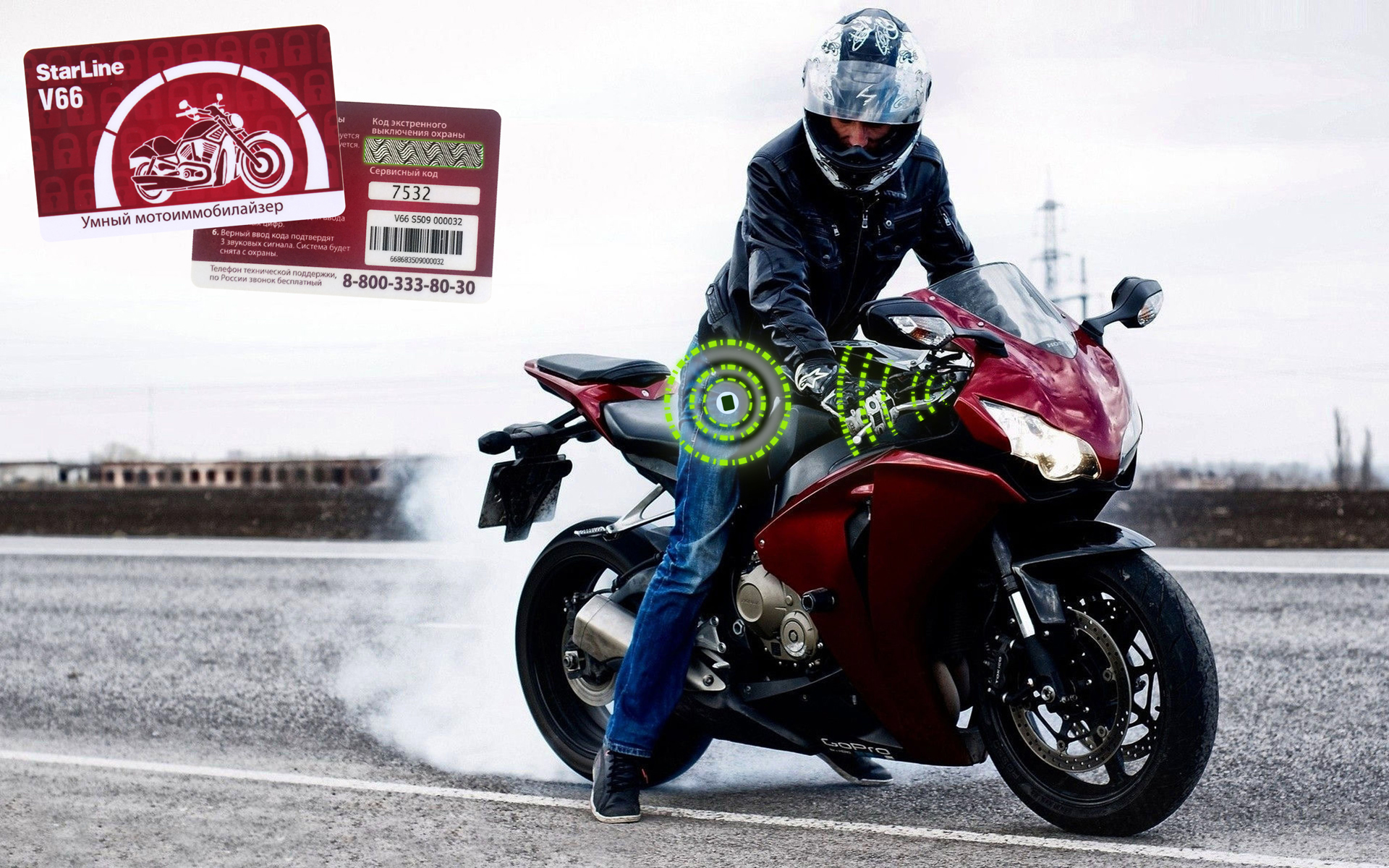 Record power efficiency
Current consumption of StarLine V66 is 2.8 mA! Use of the patented progressive technologies and advanced software ensures saving of the sufficient battery charge of StarLine V66 motor-immobilizer up to 100 days* in protection mode. This is the world record!
*Possible when sources of energy consumption in the motorcycle are disabled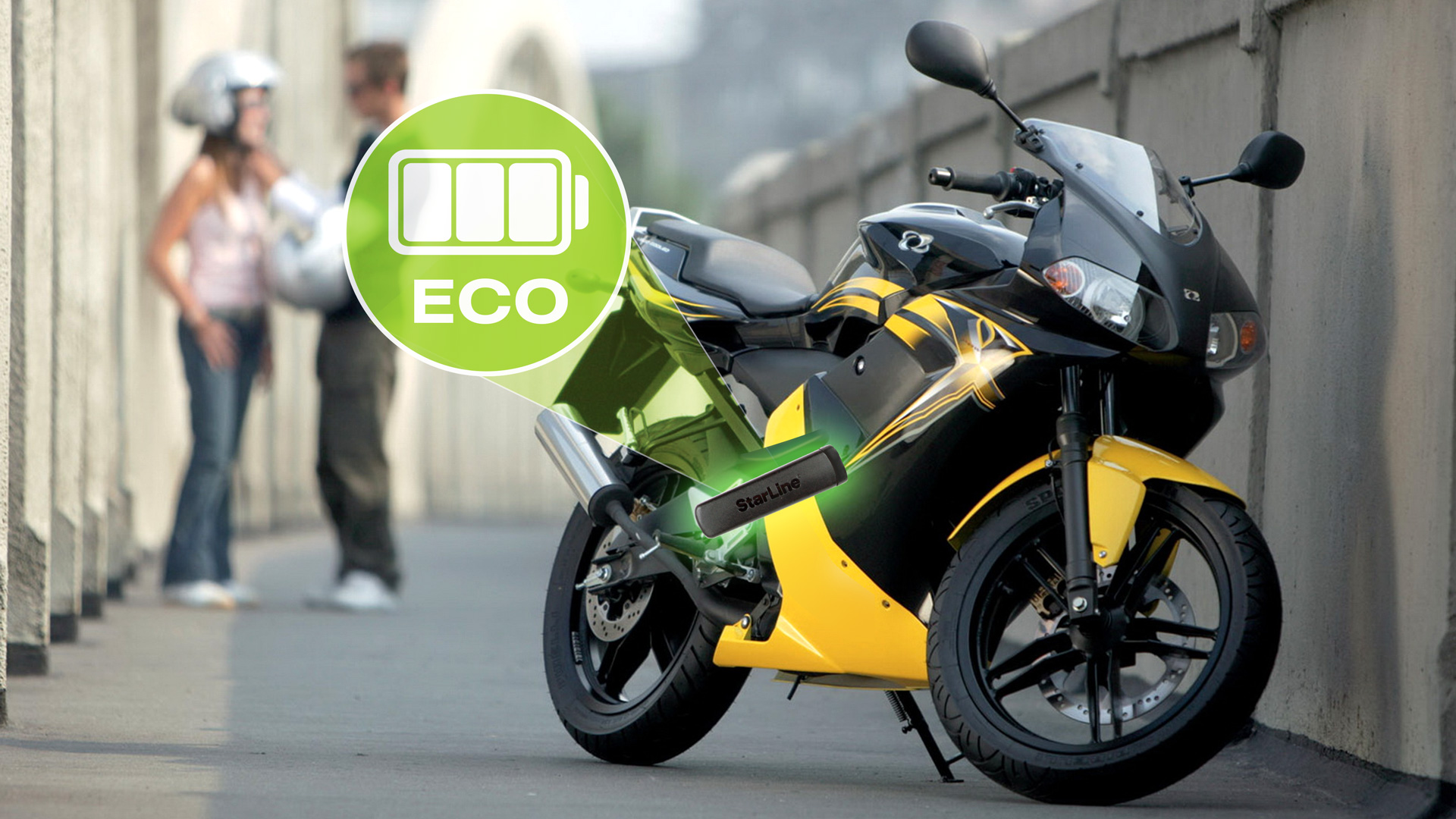 3D shock and tilt sensor
In attempt of motorcycle stealing, the digital shock and tilt sensor integrated into StarLine V66 motor-immobilizer turns on the alarm.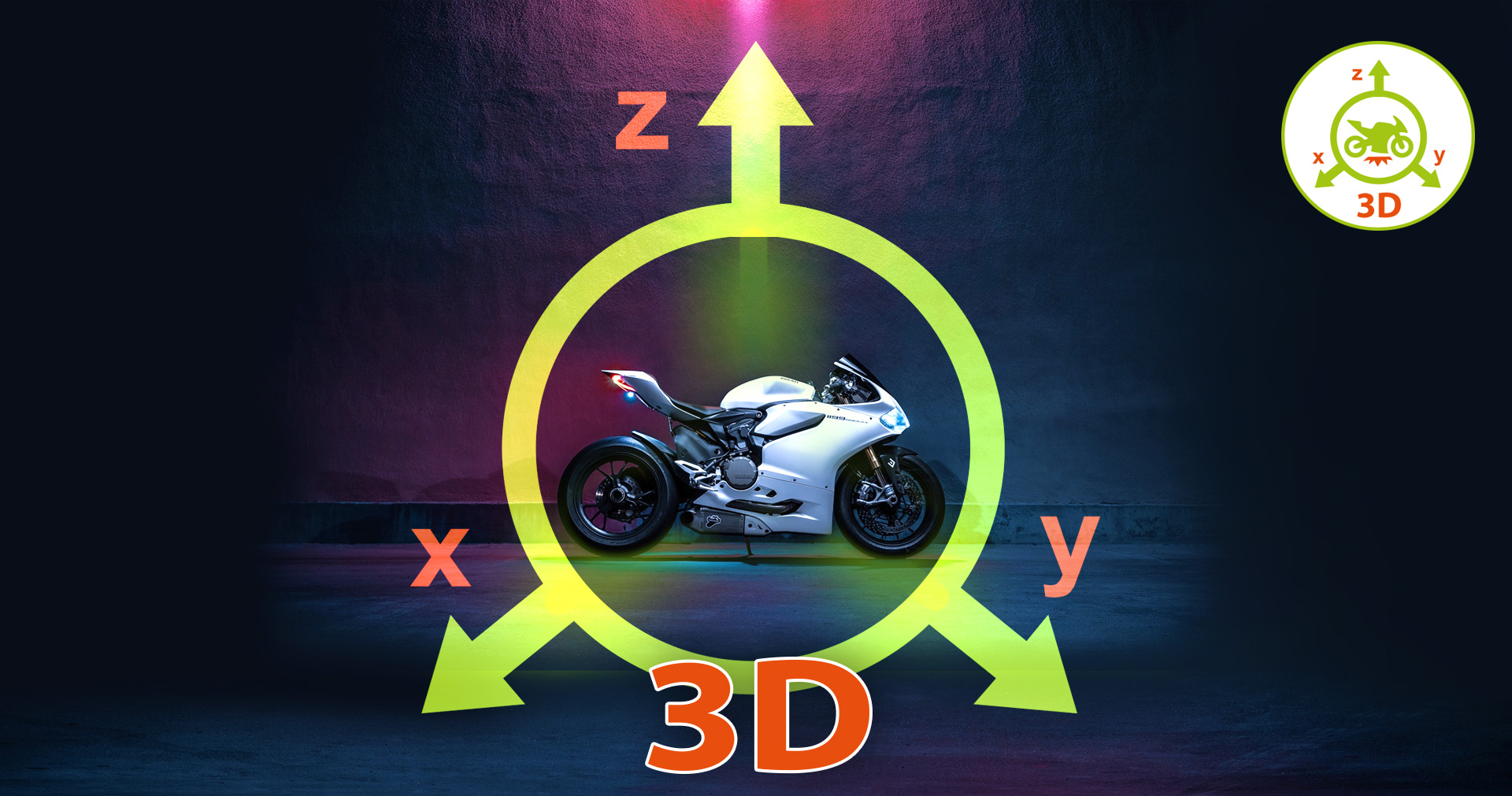 So small! So daring!
Both in hot summer and in cold rainy autumn days your two-wheeled friend will always be under reliable protection of StarLine V66 thanks to a wide temperature range from −50 to +85 °C. The tiny waterproof case of StarLine V66 could be hidden even in the most unexpected place!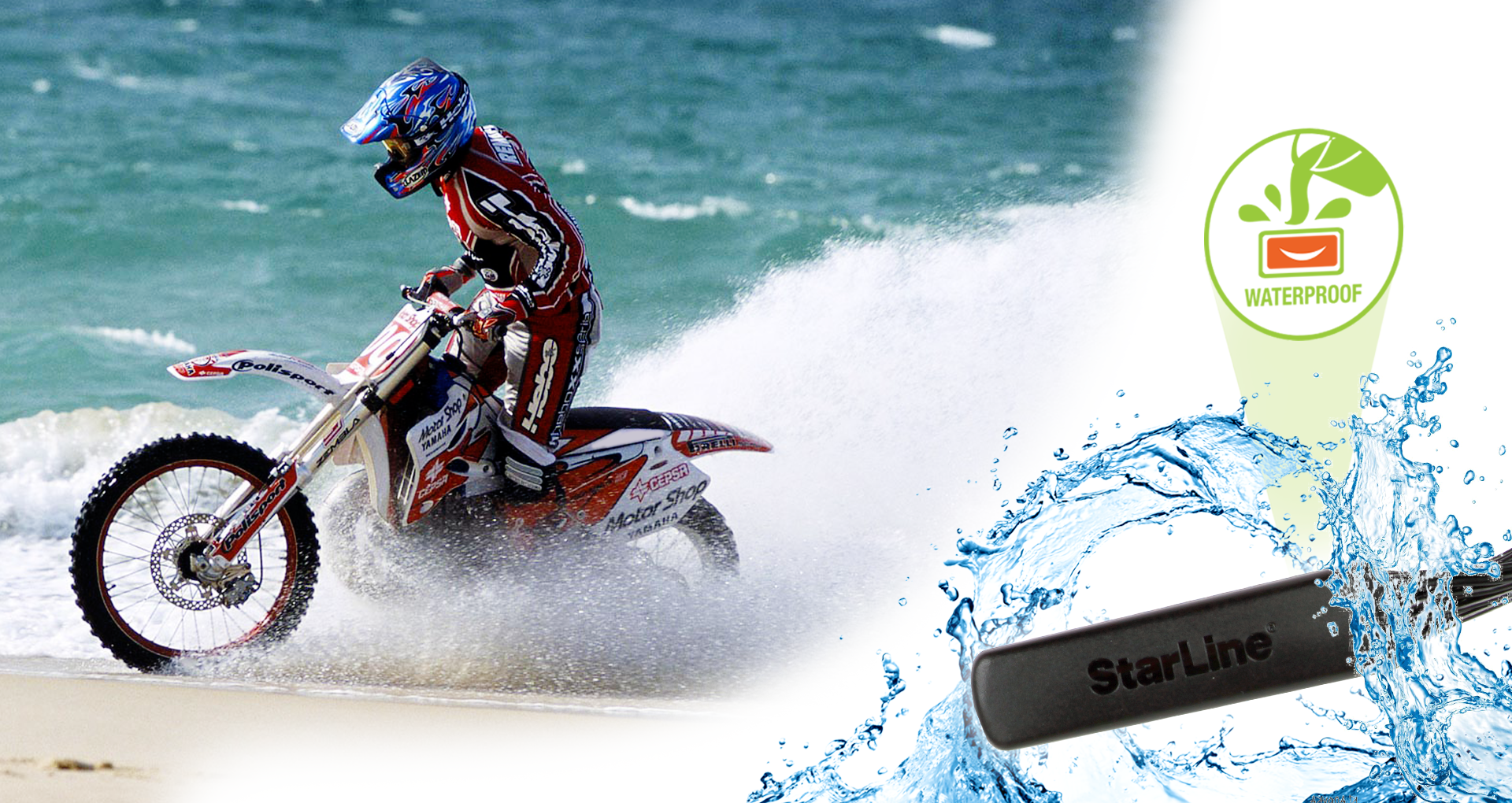 Protection against radio jamming
StarLine V66 motor-immobilizer is successfully armed and disarmed even in extreme city radio jamming due to its noiseproof Bluetooth Smart technology.
StarLine V66 will always identify your tag or smartphone when you nearby!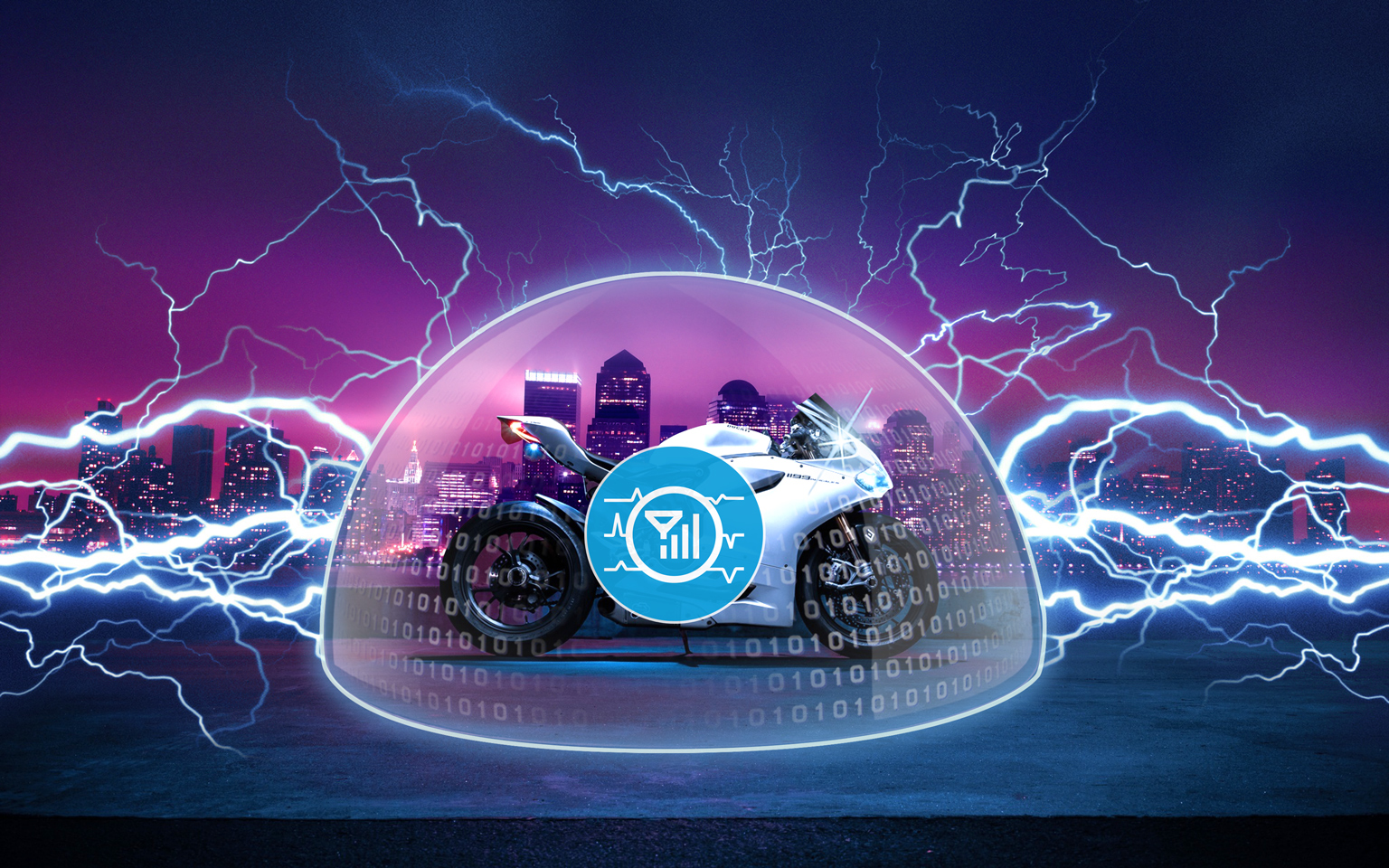 Cargo protection
How to protect the trunk of your motorcycle? The reed switch sensor of the smart StarLine V66 motor-immobilizer will guarantee the secure protection and turn on the alarm in any attempt of unauthorized access to the trunk.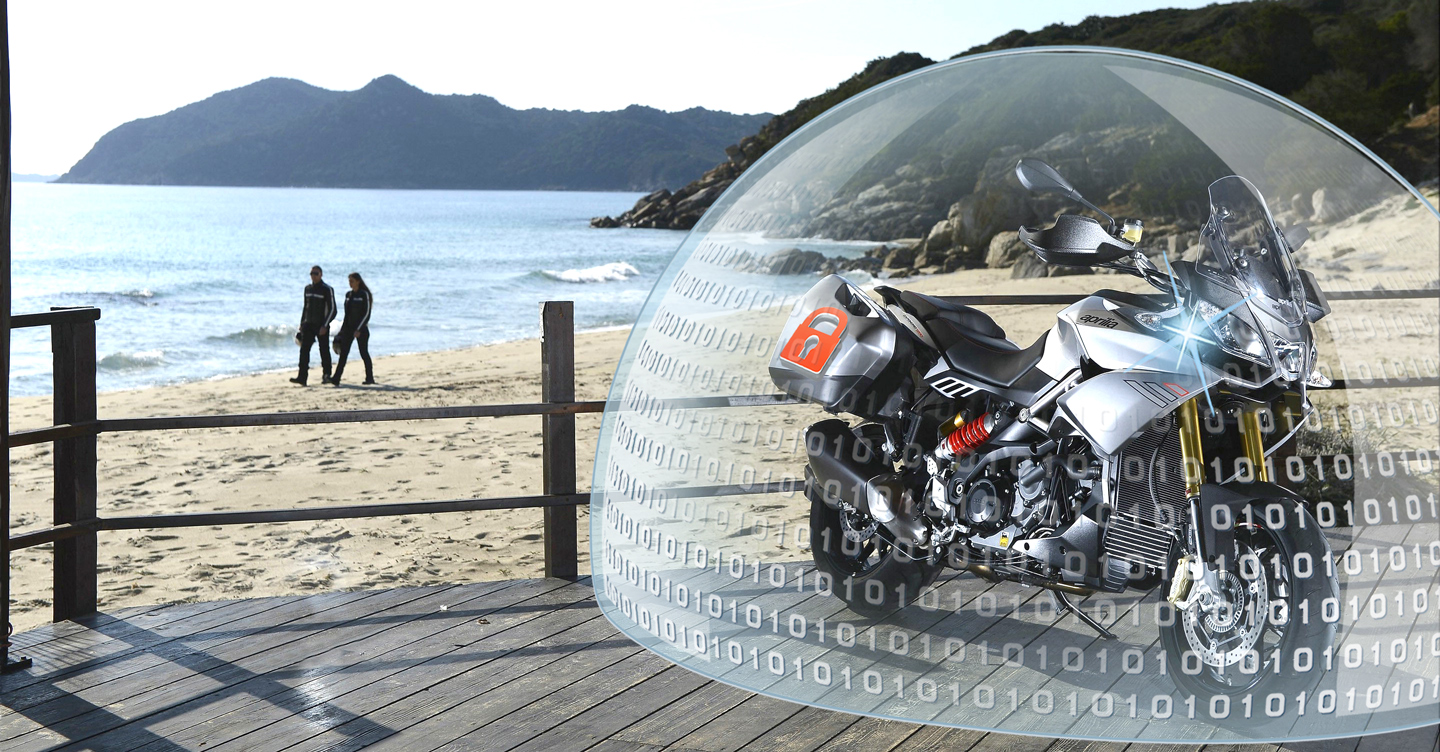 Quick settings
Set up your StarLine V66 motor-immobilizer with pleasure! Carry out the wireless telematic configuration «by the air» using StarLine Bluetooth programmer*! Just connect your programmer to the computer with USB cable and implement smart settings with the help of StarLine Master app.
Settings could also be made using the button on the tag.
*It is sold separately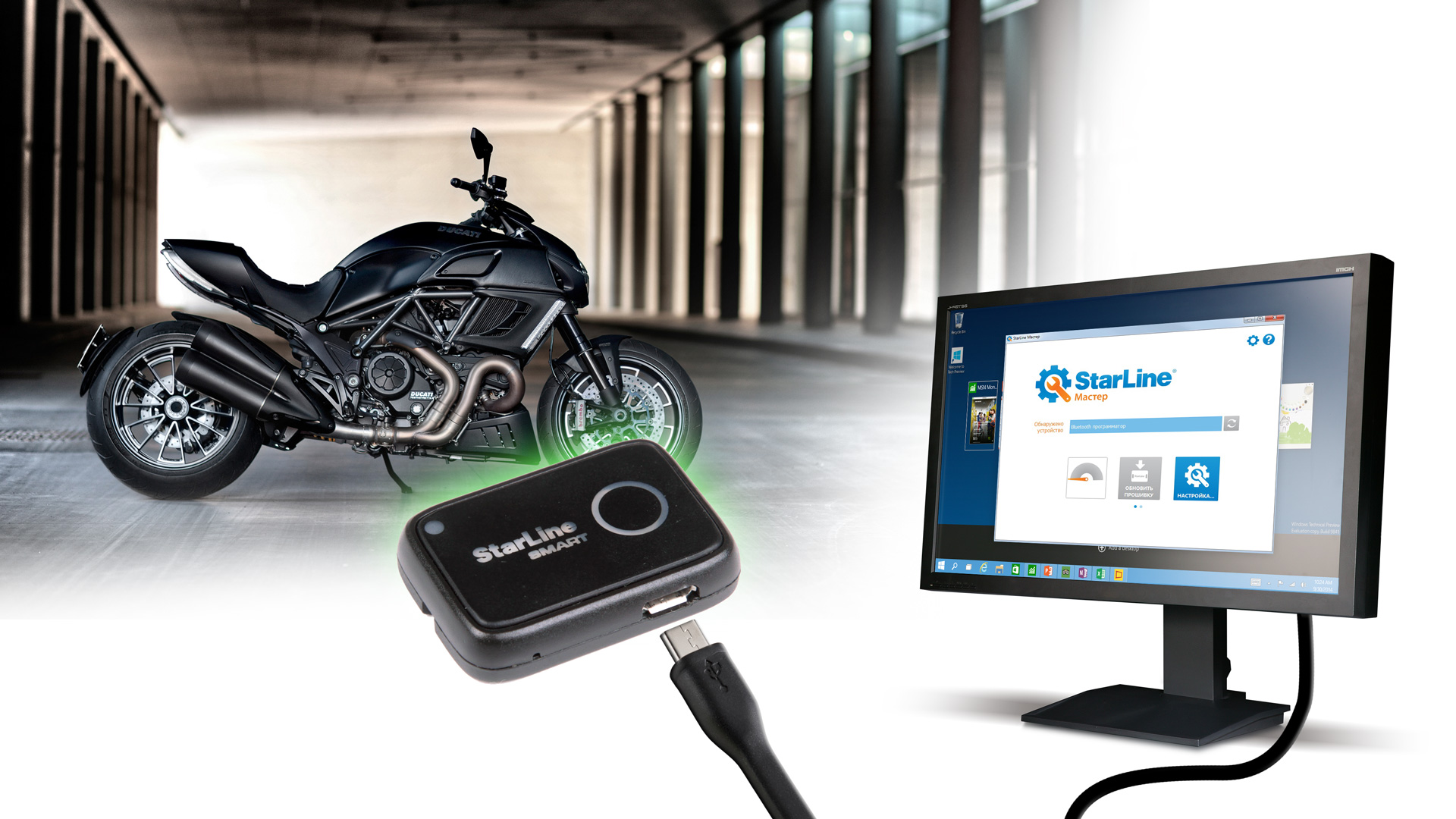 Easily recognizable design and recommended price: 5900 rubles.