The jury of the national design contest «Russian Victoria» recognized the corporate identity of «RoboFinist» as the winner in the nomination «Graphic design» in 2015.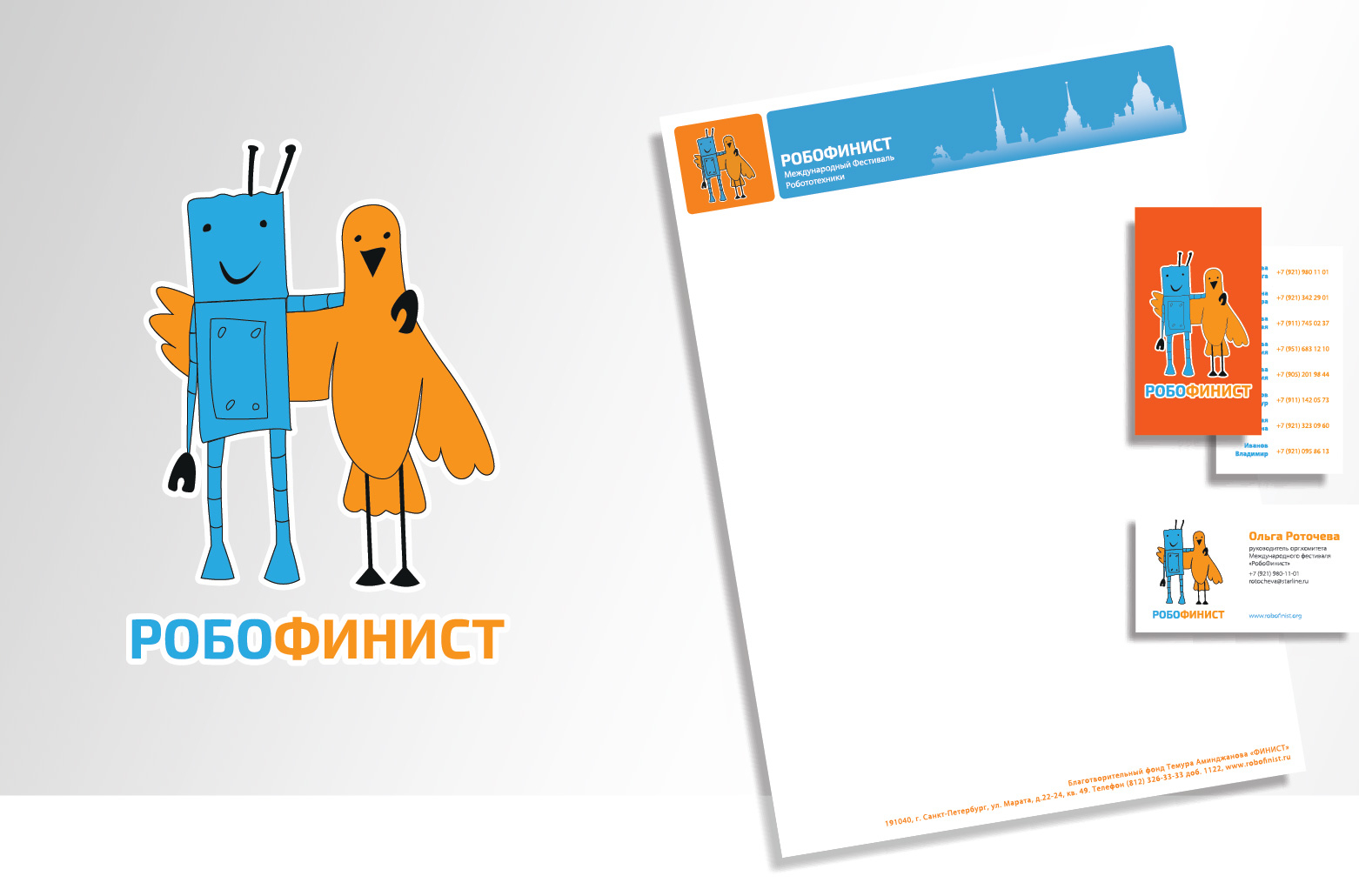 The annual International Robotics Festival «RoboFinist» aims to develop the young talents, scientific and technical creativity, as well as to promote robotics among children of different ages.

The charity fund «Finist» and StarLine creative design studio which are the organizers of «RoboFinist» have been creating the positive corporate identity of this Festival for several months trying to think over the smallest details!

This festival united numerous activities, such as practical olympiad in robotics, evaluation of works in free creative categories, scientific and educational symposium, exciting competitions in 28 various categories, as well as round tables, lectures and master classes for all visitors captivated by scientific and technical creativity.
The location of every activity was thoroughly decorated. There were organized spaces both for work and preparation.

Let's make a mental trip to the International Robotics Festival «RoboFinist».
Participants, organizers and judges are easily recognizable thanks to the bright T-shirts and badges with color differentiation:

The organizers have prepared gifts for all the young engineers. In the branded packets they can find cups, badges, pens, and notebooks «for brilliant ideas».
The book «Test your knowledge in Robotics», which was specially designed for the participants of the Festival, delighted hundreds of children with its bright illustrations and smart tasks.

The Winners were surprised and pleased by the unique design of the awards. They were made on plexiglass and painted by hand. The highlight of each award was the robot heart in the form of StarLine main board:
Thanks to the creative team of the charity fund «Finist» and StarLine design studio the Festival «RoboFinist» turned out to be bright, stylish and memorable. For the developed corporate identity StarLine design team has received the highest award and a diploma signed by the Minister of Culture of Russia and the President of the Design Union of Russia. It is known that «Russian Victoria» marks out only the most talented and original projects, which are valuable for our country.