The largest Baltics AUTO-2019 Fair took place in Kipsalas International Exhibition Center in Riga, Latvia on 12-14 April. Almost 35 000 visitors had a great chance to learn more about StarLine Smart Security, admire with Lamborghini muscle cars, acquaint with giant BURLAK arctic terrain vehicle, meet alive "transformers", enjoy 3D swings and many other innovations.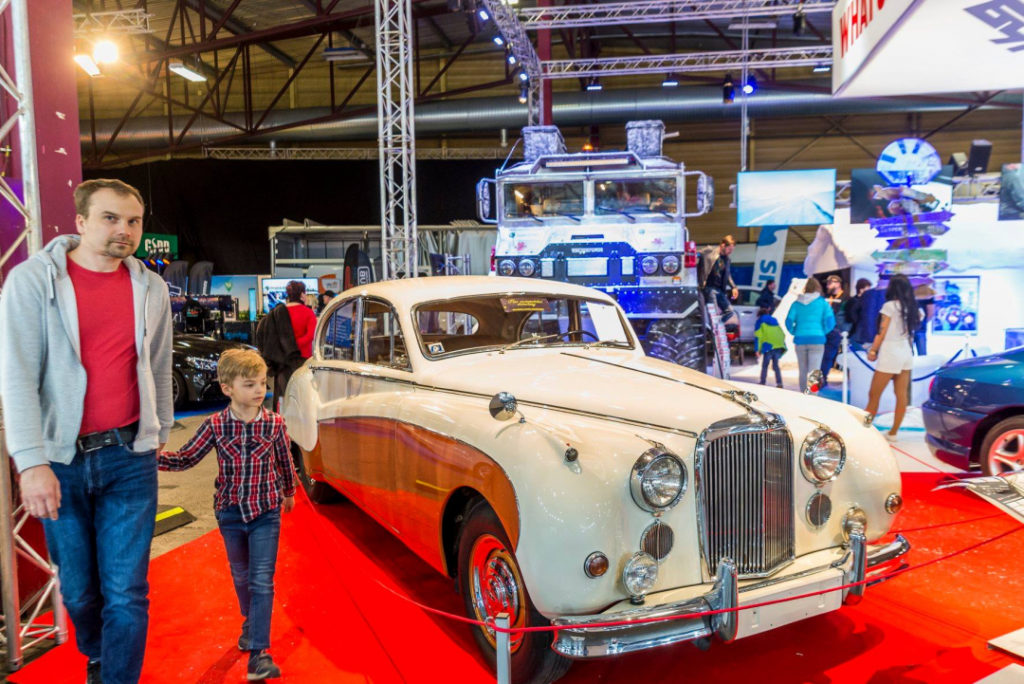 Unique old-timer cars, tuning masterpieces, commercial and leisure vehicles were represented by 235 exponents from different Baltic and European countries. Special attention was attracted to StarLine equipment, represented at the booth of our partners CarSec (Latvia) and R&P Grupp (Estonia).
The visitors were able to get acquainted with StarLine novelties and advised on the suitable model for particular vehicle. The most interest was captured by popular devices: security telematic systems StarLine E66 BT MINI and StarLine S96 BT GSM GPS, immobilizers StarLine i96CAN and StarLine i95, smart tracker StarLine M66.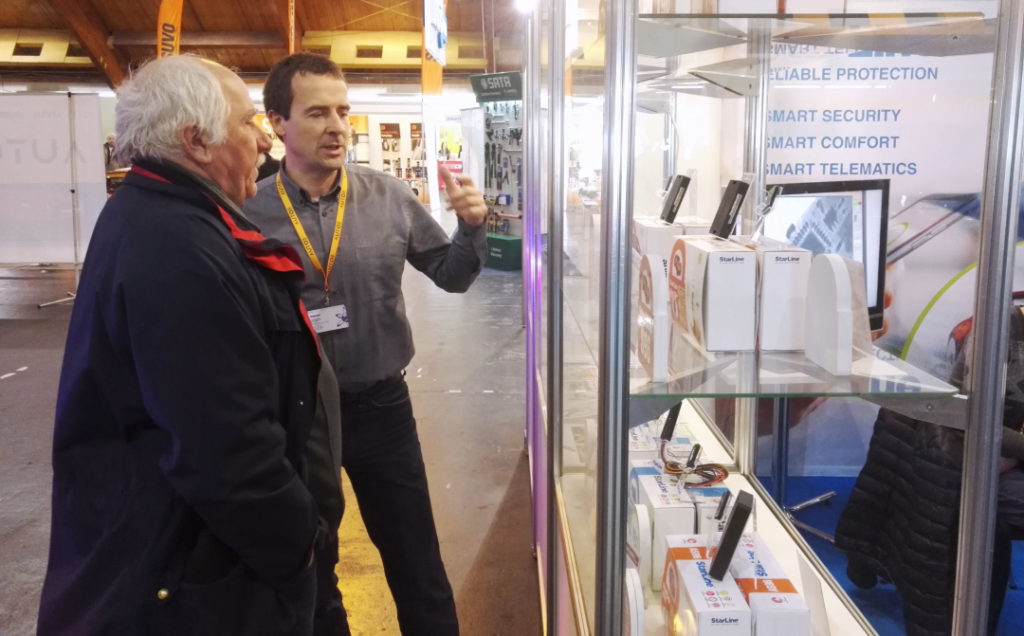 High quality, affordable price, reliable security and comfort, detailed manuals and schemes, convenient setup software and comprehensive technical support – all these StarLine equipment advantages were noticed with the local specialists.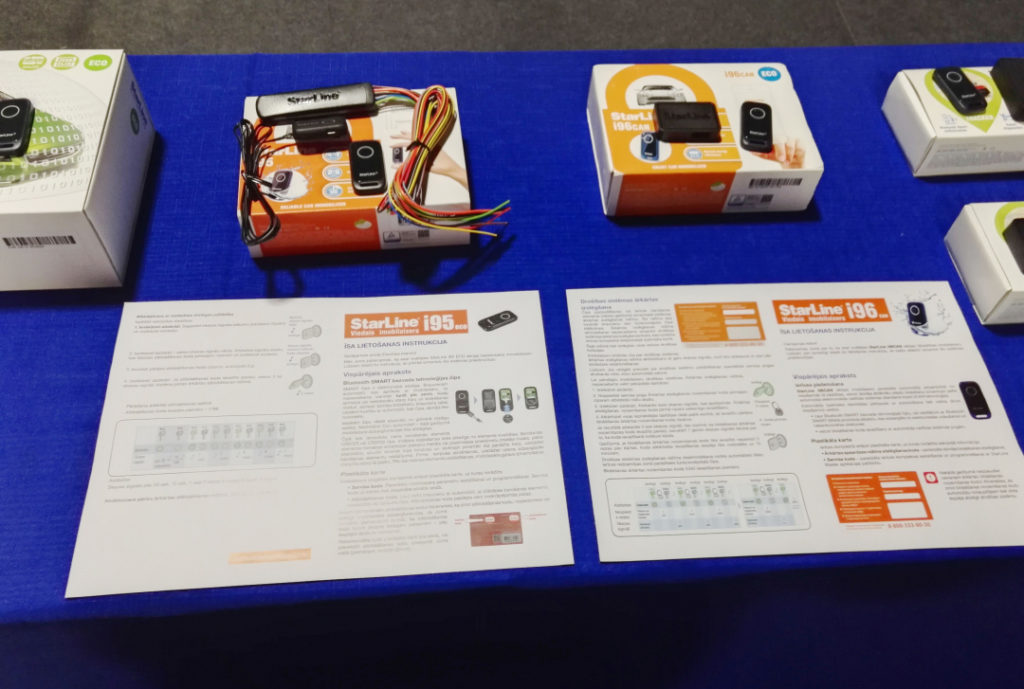 The conference dedicated to StarLine smart security technologies was held withing the exhibition program and gathered 31 specialists from insurance companies, car dealers and service workshops. The guests watched the films about StarLine R&D and production divisions, ambitious StarLine autonomous car project, StarLine Telematics services for private users and Fleets.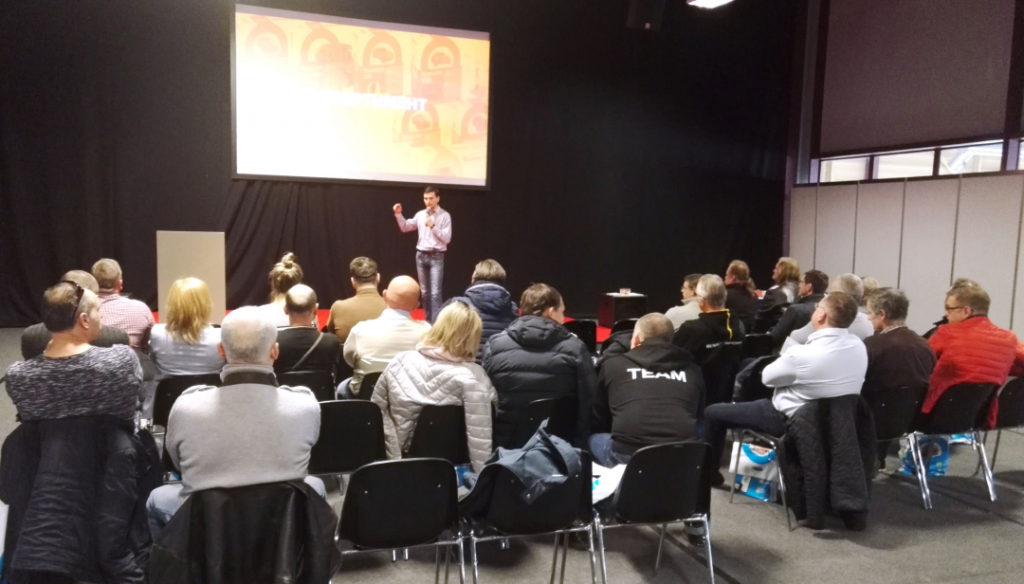 The detailed and interactive products presentation with analysis of StarLine technologies, protecting from the latest hijacking methods, turned to an active and interest discussion among delegates.
"How would StarLine provide qualified serial installation in Latvian dealer shops?" — that was one of the most vital and disputed questions. Certainly it is a common task of all the market players: developer, distributors, car dealers and installers. Installers should be well motivated and trained to properly fit the security systems. Motivation – is the task of car dealers and insurance companies. As for another task, it is one of the main parts of StarLine mission to provide the most support to installers from the basic technical training to interactive demo installations. Our specialists regularly carry out highly popular training webinars about the functions and advantages of StarLine equipment and services. Every 2 years StarLine organizes the unique international The Golden Hands Master contest dedicated to enhance the installers skills, stimulate their professional growth and build the cross-country society of car security specialists. Most of support materials (manuals, schemes, software databases) are published in English and other languages. Skilful Master ABC – the first in the world special handbook for professional car security fitters, edited by StarLine engineers — is published in both Russian and English versions as well. Some of participated installers were impressed with the new opportunities and decided to prepare themselves to give an application for StarLine authorization program: pass all the necessary tests, interview, get an official authorization certificate and be placed in the list of StarLine authorized reliable installers at www.starline.ru.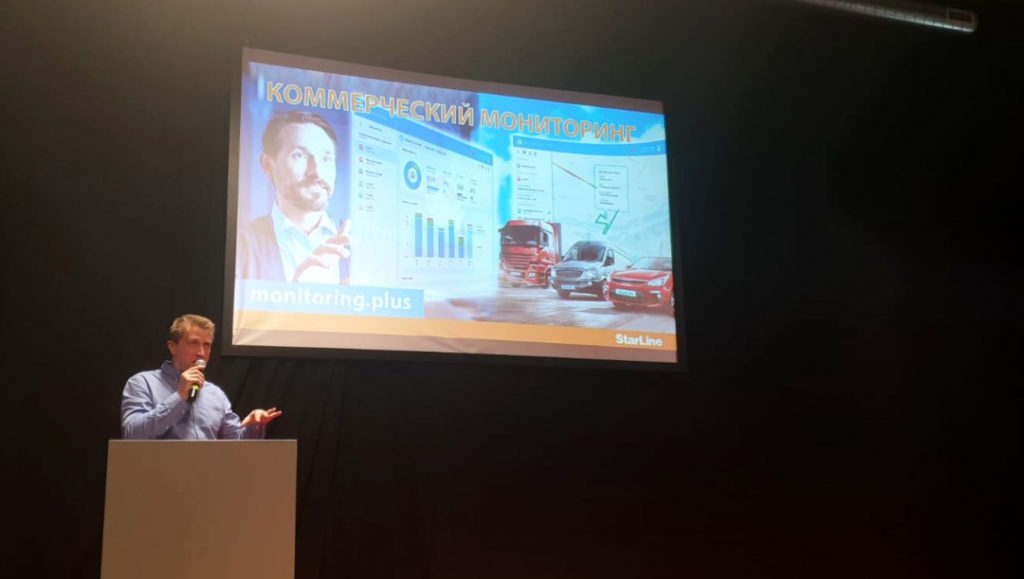 An exciting quiz was held in the end of conference. Various and interesting questions about StarLine models, technologies and services were offered to participants with a chance to win very useful gifts. StarLine M66 tracker was given to 1st place winner Sergejs, professional installer from Riga. Nadežda and Gunãrs won other 2 prize places and were awarded with StarLine M15 stand-alone tracking device and StarLine i96CAN ECO smart immobilizer. Other active contest participants were presented with Skilful Master ABC handbook.
StarLine smart equipment is very popular and represented in 58 countries all around the world. More than 16 mln car owners are confident in their vehicle security with StarLine on-board. ScPA StarLine takes care on a highest service and technical support in all the distribution regions. And Riga AUTO 19 fair had shown that StarLine Smart Security also meets a great interest among customers and partners in Baltic States.
We highly appreciate our partners CarSec (Riga) and R&P Grupp (Tallinn) for their activity in developing the car security industry in Baltics, qualified customer support and organizing such useful and interesting events.
Thanks to all guests of StarLine conference and Riga AUTO 19 show and meet you soon!