Moscow. December 14, 2013. State Kremlin Palace. Awarding ceremony of «Trademark № 1 in Russia», the outstanding award of national trust. «Whom do the Russian drivers trust security of their cars to?» — Mark Tishman intrigued the audience from the main Kremlin stage. The Palace filled with ovation, and the company, which goal was to provide reliable protection, got the award of national trust «Trademark № 1 in Russia» — it was StarLine ScPA.
Temur Amindzhanov, president and founder of StarLine ScPA, said: «There are 150 000 of us. We are working from Murmansk to Khabarovsk, in every city of our great Country, because we want you to live, dream, create and know that you will find your favourite car where it has been left. Be sure — StarLine will reliably protect your car! We are proud to have earned the people's trust, and we are happy to develop and strengthen our country. I wish the New Year brings great power, security and unity to Russia!»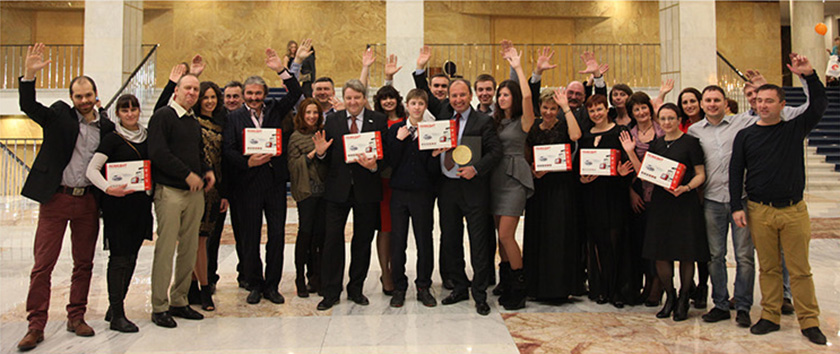 The contest «National trademark» is held in the form of independent national vote. Over 400 000 Russians participated in it in 2013. The questionnaire included one open-ended question: «You consider the best…» Such a technique is called «top of mind» — you should put down the first association coming to your mind. As a rule, people remember the trademark which they associate with the best quality.
According to the results of independent national vote, the Russian trademark StarLine won the victory in the category «Car security systems» with a large margin of votes.
The awarding ceremony of «Trademark № 1 in Russia» was brightened by the performances of Russian pop stars.
Photo report: