Meet the new StarLine L11+ electromechanical hood lock in August! It will reliably protect the engine bay of your car. Thanks to the novelty the electronic control unit of the engine will remain safe! Due to the patented design of the locking mechanism StarLine L11+ can be successfully installed to any car.
StarLine L11+ can be easily connected to any security complex or immobilizer produced by StarLine. Besides hood lock is also compatible with the security equipment of other manufacturers. The built-in switch enables to block the engine while the lock is closed.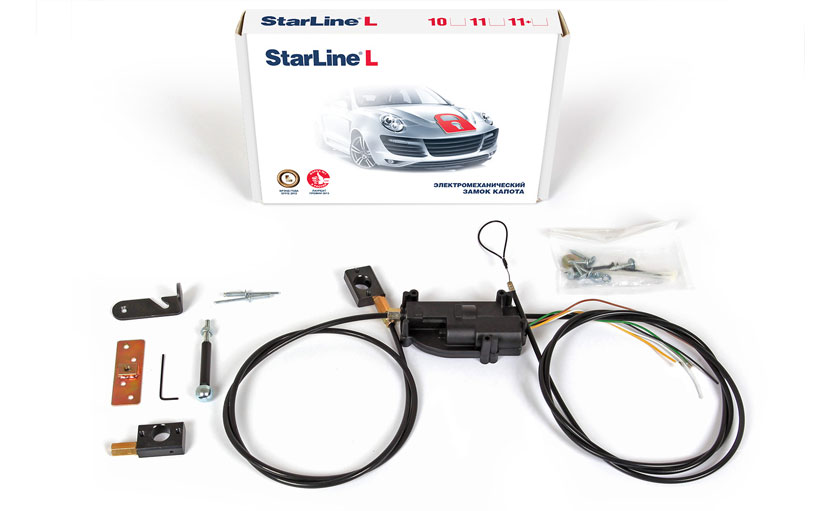 High quality
While producing StarLine L11+ innovative technologies have been widely used. The powerful electric drive of the lock is protected against overheat and overcurrent. The case is shockproof and water-resistant. It successfully operates in temperatures from −40 to + 95°C.
Safe
Lock design allows you to open the hood even in case of road accident when the hood is damaged.
Secure
The lock is reliably protected against cutting or untwisting of locking elements when the thief tries to seize the car.
Easy to install
The installers will no doubt appreciate the simplicity of new hood lock installation. For their convenience the hex wrench has been already included into the kit.
StarLine L11+ will reliably protect the engine bay of your car!
The warranty on all StarLine hood locks is 3 years.