StarLine: Results of the exhibition Navitech 2015
On 22 — 24 of April, 2015 the unique specialized exhibition Navitech 2015 was held in the capital of Russia. For the seventh time Navitech united the leading Russian and foreign developers and manufacturers of the telematic equipment and software. StarLine presented the most innovative technologies and creations in the field of personal and commercial monitoring.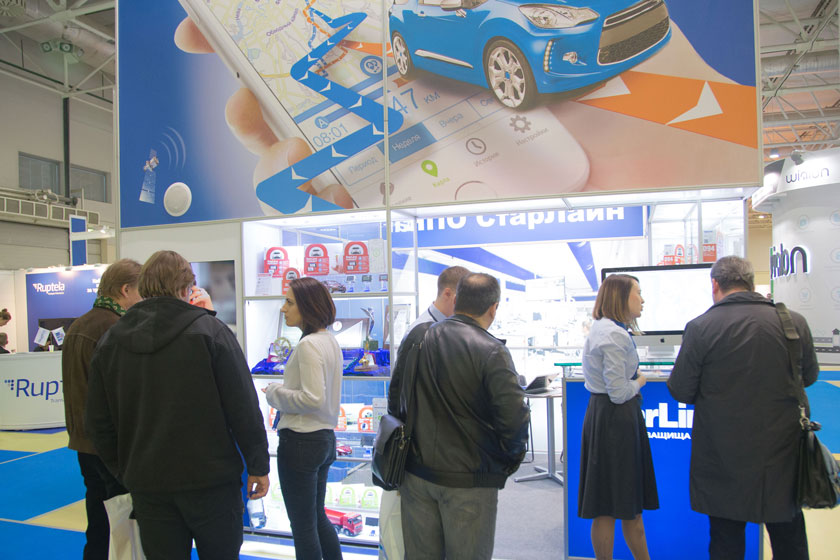 The leading Russian engineers from StarLine team were full of enthusiasm and interest while discussing the recent market development trends of the monitoring and security devices for both personal and commercial vehicles. They were ready to demonstrate the work of telematic services to the booth visitors — among them were monitoring server starline-online.ru, StarLine Telematics mobile app, StarLine application for the smart watches.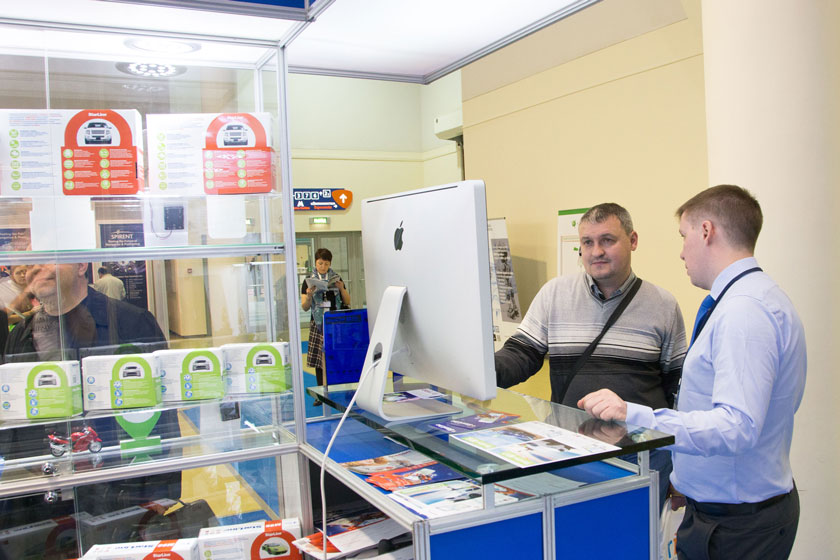 «It's amazing! You develop the hardware and software, create attractive design, embody your ideas into life and produce big lots right here, in Russia. It is great! I am so pleased to know that there are such companies investing in Russian production!» — says Michael Evgenievich, head of the Communication center of the Federal state institution.
Huge interest was aroused by the smart monitoring module StarLine M96 which was presented in the special exhibition area among the most innovative creations of the participants. «How was the scoring model of driving style realized?», «How will the diagnostic information on the car condition be read out?», «How does Bluetooth Smart technology work?», «When will the module go on sale?» — these and numerous other questions were answered by the engineers developing the reliable and smart StarLine equipment.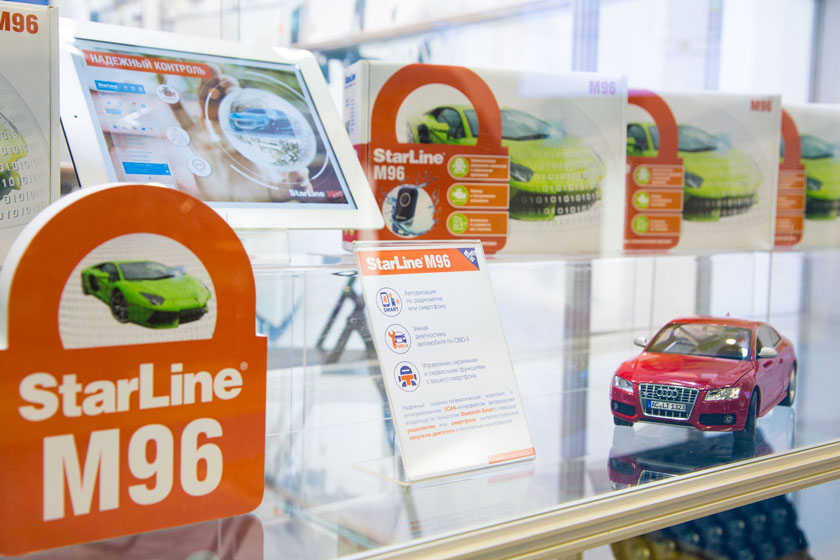 «You propose the professional solutions for personal and commercial vehicles. At the same time it's surprisingly easy to control the equipment — all actions could be done with the aid of the mobile app in a click. Interface of the StarLine monitoring website is very attractive and uncluttered. I will transfer my car fleet to your equipment with great pleasure» — says Sergey, guest of the exhibition and head of the company.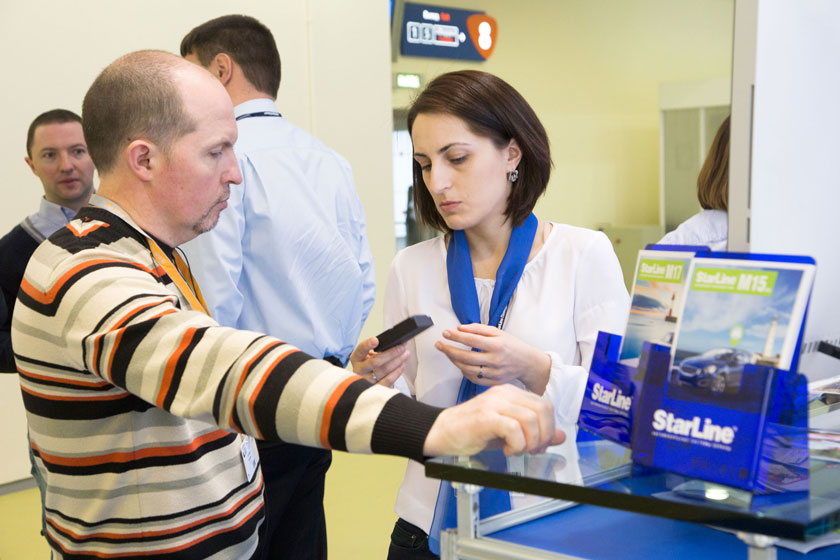 Arseny, head of the technical department: «I was strolling along the exhibition in search of the potential partners when I saw the StarLine booth. It is so nice! The recognizable booth with beautifully designed showcases. Everything is visually demonstrated. I liked the communication with your engineers — they were both open friendly people and real professionals of their business. Thank you for the invitation to your production laboratories! I will arrive together with my team with great pleasure in order to gain your experience».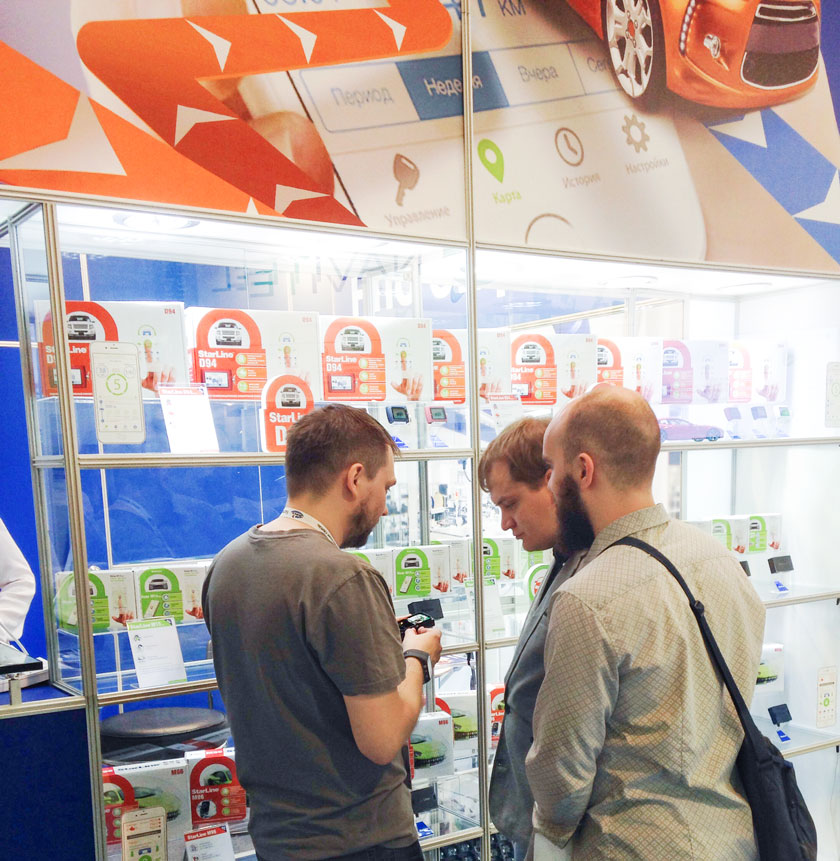 During the three-day exhibition Navitech was visited by more than 9500 experts in the field of navigation equipment, services and software. The result of the exhibition was getting of 56 agreements with companies planning to establish cooperation with StarLine.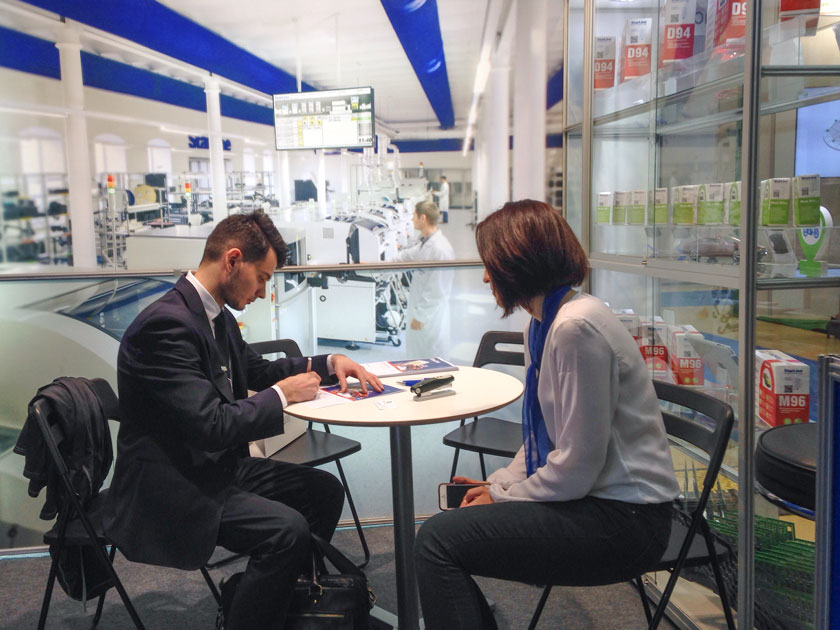 StarLine will continue to develop the Russian electronics industry, increase the production capacities and invest into the Russian science.