Meet StarLine BP-06 – the new digital key module of temporary deactivation of the factory immobilizer. This compact device makes the remote engine start in the cars equipped with StarLine security complexes supporting self-start quick and easy. Simply place the duplicate of your ignition key into StarLine BP-06, make elementary connections and hide the module deeply in the car!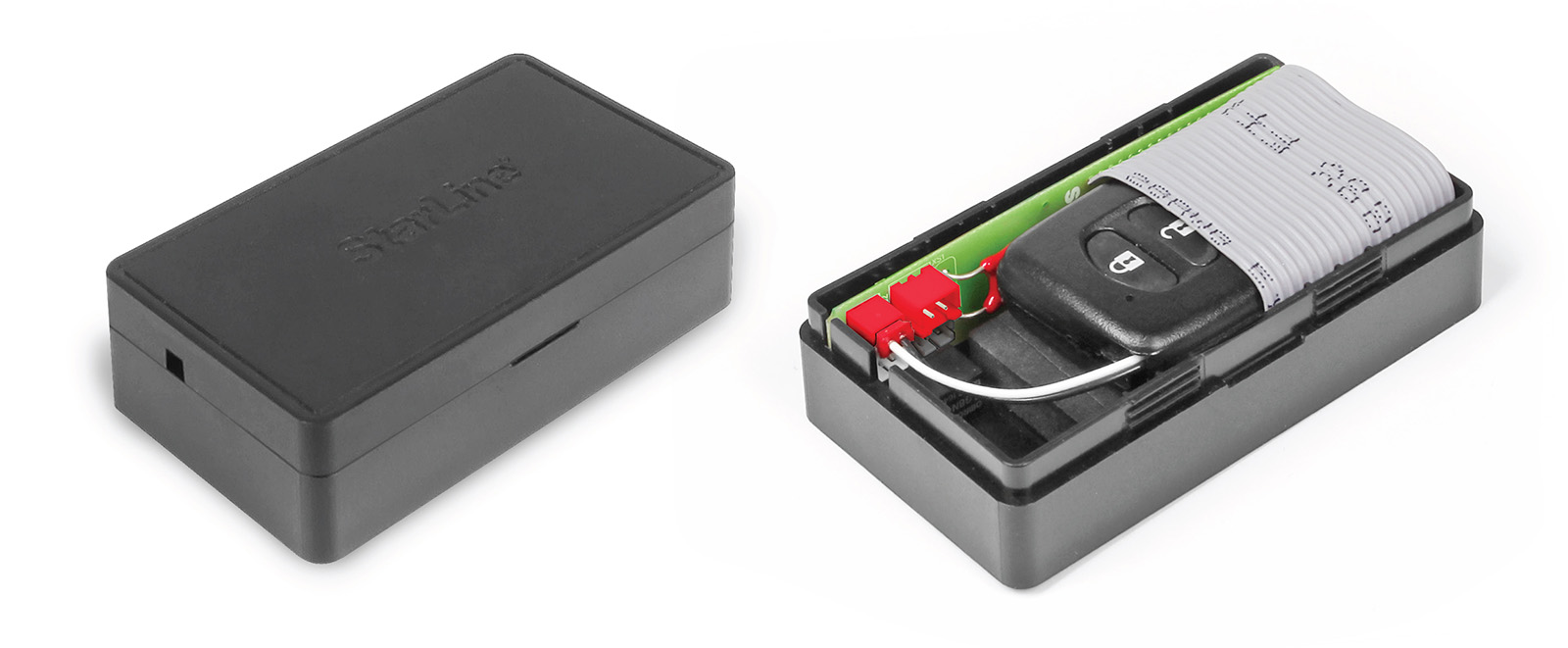 StarLine BP-06 module is universal and successfully works both with usual keys and Smart Keys. To power the Smart Keys the module provides stable voltage of 3.3 V. It avoids the replacement of batteries and improves the reliability of operation at low temperatures.
StarLine BP-06 module deactivates the factory immobilizer only at the moment of remote engine start. All the other time the factory immobilizer works as usually – it prevents the hijackers from starting the engine. The command to disable the immobilizer in StarLine BP-06 comes from the central unit of StarLine security complex through the digital code channel. It is almost impossible for the hijacker to forge this command and start the engine. At the same time, the digital control allows to save an additional discrete channel of the central unit and use it for other tasks (only for systems of the 6th generation).
New digital StarLine BP-06 is the reliable assistant of the installers, which significantly simplifies the remote engine start.