Within a year of sales of the 6th generation StarLine models to the most advanced car security specialists we have been convinced that the market is ready to work with the innovative technologies:
on-line diagnostics;
robotic training in safe driving;
insurance telematics.
In order to promote the idea of smart car security, StarLine М96 will be available for all specialists in car security of the Russian market and the whole world from September, 1*.
In 2015, it was planned that sales of StarLine M96 security and telematic complexes of the 6th generation will become open.
The flagship model StarLine Х96 Pobedit, as well as all the versions of StarLine Х96, is still available only after the special training confirmed by the authorization, due to their technological complexity and ample opportunities that require additional knowledge.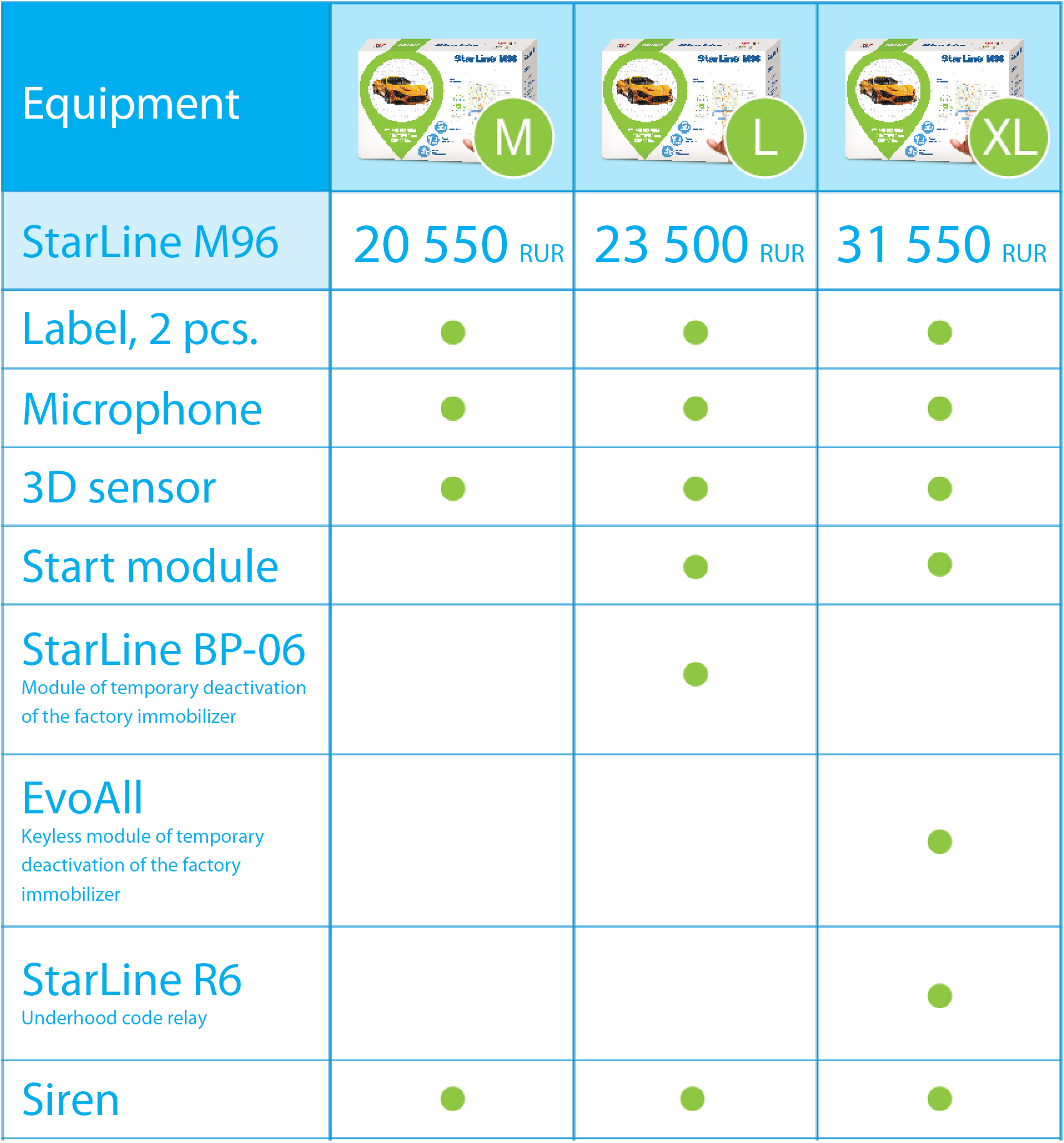 *StarLine M96 is recommended to be installed in the authorized installation centres. Find the addresses at our website.
We strongly recommend while your first installations to use our professional technical support in all regions of Russia and CIS countries.