Frankfurt am Main
Hundreds of car owners, auto accessories traders, installers and car dealers from all over the world got acquainted with the StarLine innovations at the largest international automotive industry exhibition Automechanika in Frankfurt am Main on September 11 — 15. The world society's attention was focused on the wide features of StarLine 6th generation smart equipment facilities and advanced solutions for smart insurance, car-tracking and fleet management.
The most popular product among europeans turned out to be our smart immobiliser StarLine i96 CAN for the silent and secured engine blocking.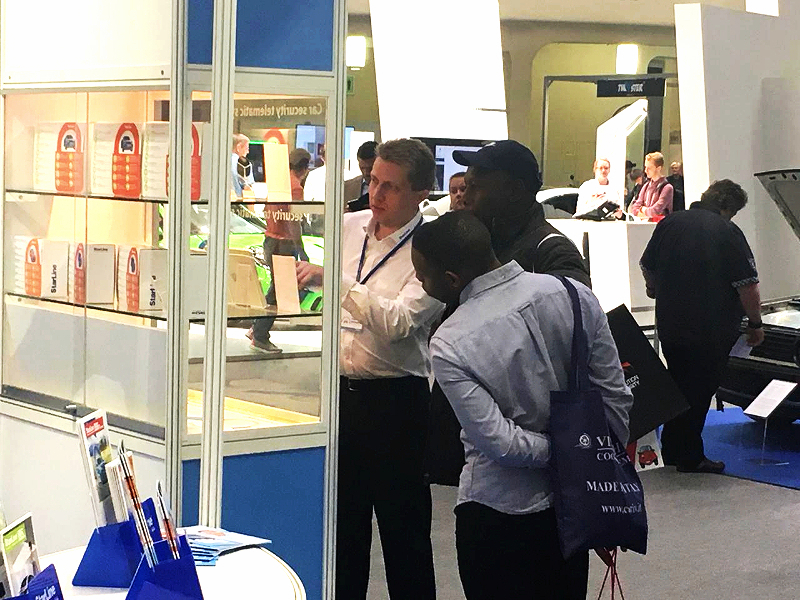 The wide range of StarLine 6th generation systems was introduced to the guests: intelligent security – telematics systems, immobilizers, tracking devices. Most of those models are popular across Europe and worldwide, e.g. StarLine S96 BT GSM GPS security system and StarLine M66 smart tracker.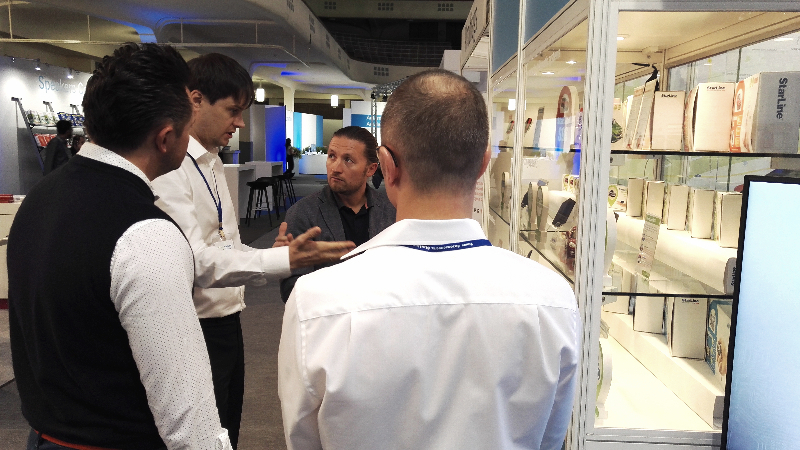 During the expo visitors asked our specialists a lot of questions regarding our innovative services and products that assist in training to careful driving and participating the smart Insurance programs. The European citizens were interested to learn more about StarLine insurance on demand service ("pay by minute") service, which is convenient for people who drives rarely or the car rental services. A great interest was paid to StarLine monitoring services, helping to easy control on car rental and fleet management business.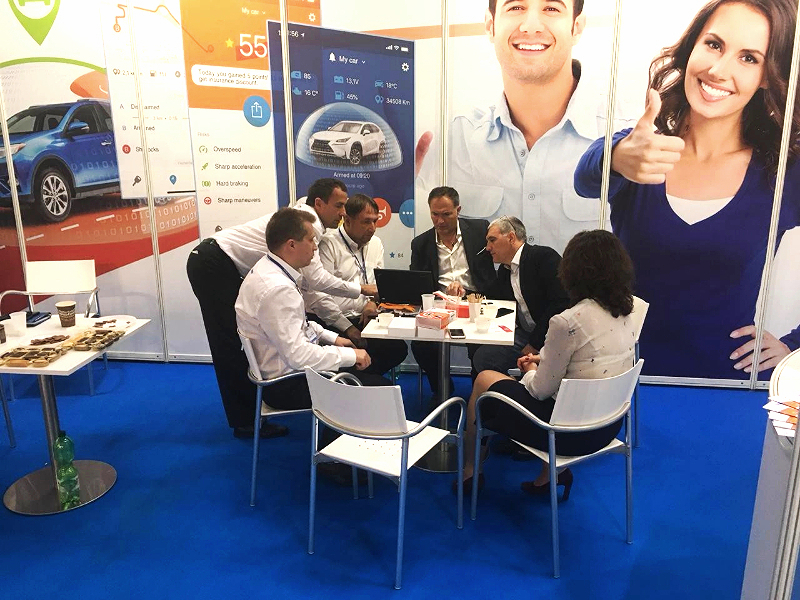 The foreign companies representatives were impressed with ScPA "StarLine" production facilities, unique robotic assembly lines and high quality control level. As a result, the vendors from Germany, Great Britain, Greece, Italy, Latvia, South Africa, India, Argentina and other countries had shown an interest in purchasing StarLine smart systems. And some negotiations on the matter of contractual production were held on the fair.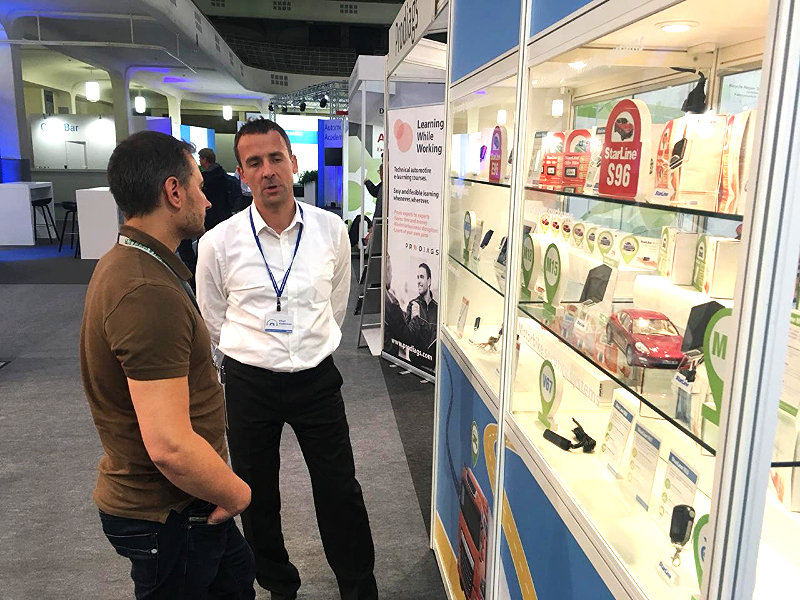 "The discussion had been turning to a higher level when we began to tell our foreign partners about StarLine smart autonomous car project. They were interested in the project investments scale, perspectives, asked about our innovative technologies, aimed step-ahead to the future automotive industry" — reports Elizabeth Narbut, executive director ScPA "Starline"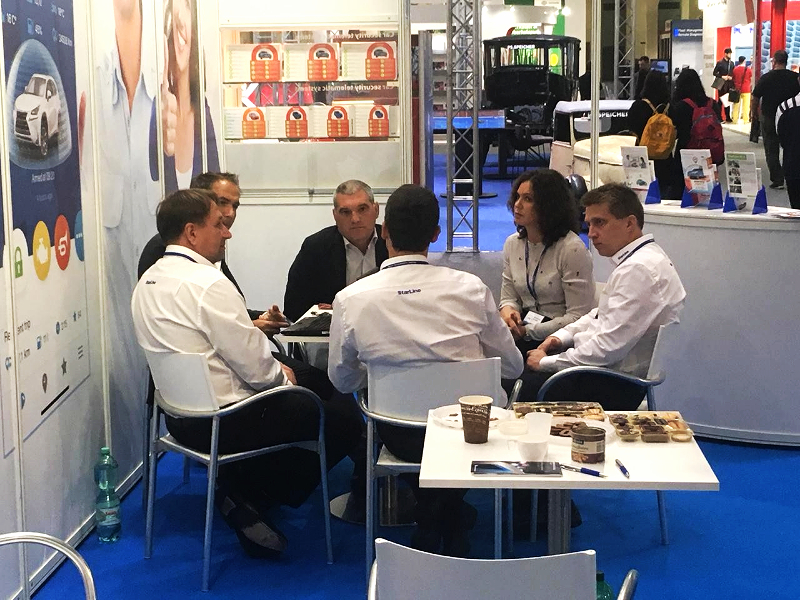 Our partners from Germany, Estonia and Great Britain expressed a strong interest in extended features of StarLine smart equipment. Thus the head of R&D department group Stanislav Filimonov and technical support specialist Vladimir Uriupin had been sharing their knowledge and performed advanced training in installation and setup the advanced smart security systems.
"Due to a high interest attracted to StarLine equipment on the fair, we are planning to handle a series of conferences "StarLine smart security, comfort and economy" in European countries" — concludes Elizabeth Narbut.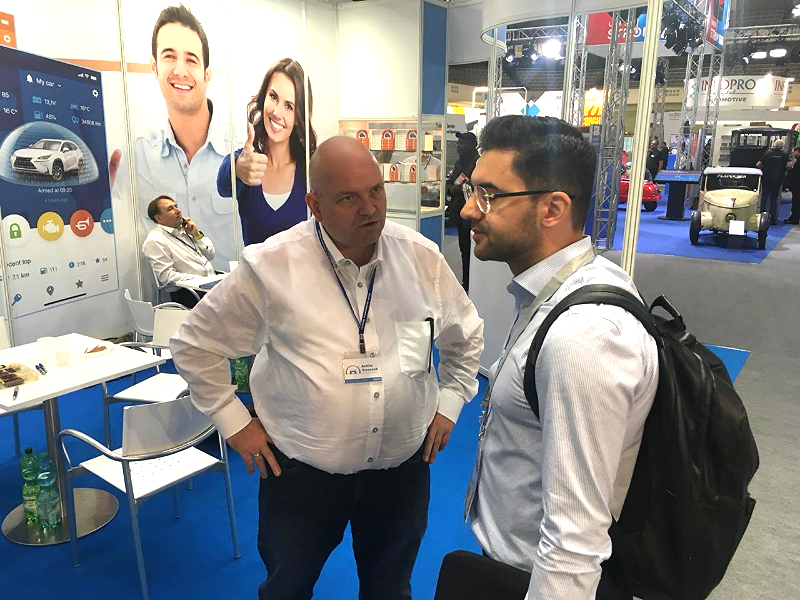 For the reference:
25th anniversary Automechanika exhibition is held in 2018. It was initially organized in 1971 by Messe Frankfurt. The fair gradually gained a scale and became the leading event in the world auto industry. Today it takes place in 15 cities around the world. And the particular Frankfurt exhibition is considered to be the largest international review of automotive industry advanced technologies.