Technical features of the StarLine Master program are expanded. It is possible to set up and program StarLine complexes of the 4th generation both before and after the installation.
StarLine Master program is easy-to-use and intuitive. Now even the most complicated security complex setup is fulfilled much faster and easier than traditional setup made with the keychain.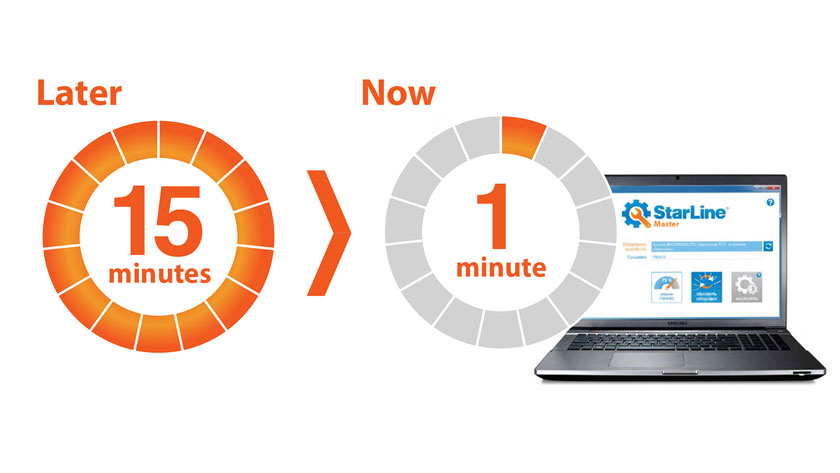 Programming
Just connect the programming device to the computer (with Windows OS) and main unit of the alarm system by using the transceiver cable.
Programming of the main unit is possible even if the security complex is hidden deeply in the car!
Ask your supplier or regional representative for such programming devices.
Follow the link to download the software.
We strongly recommend firstly to update the software of the main alarm unit (for the 4th generation systems, starting from J1 firmware).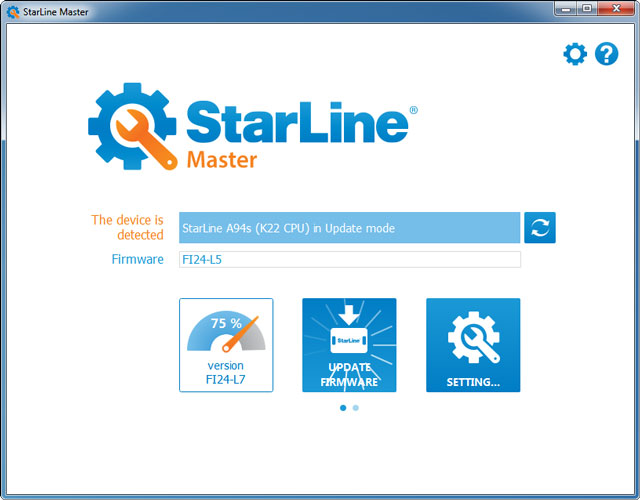 You can easily learn the current software version in the main window of StarLine Master.
Setup of flexible channels
You can customize folding of mirrors, lifting of windows, emergence of «light path» and much more. Functions are available depending on the car model and the additional equipment installed.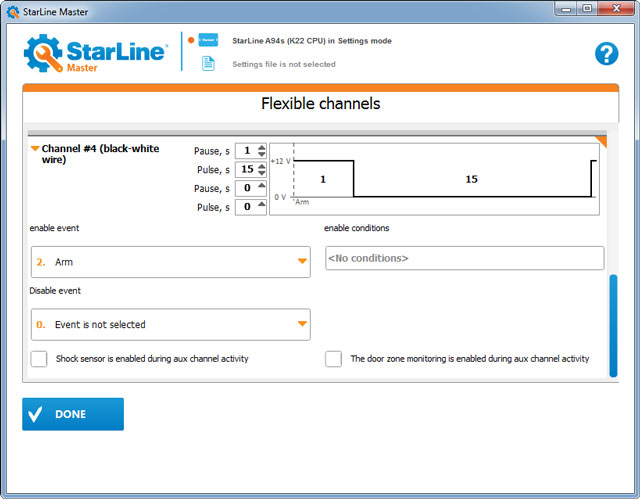 Setup of self-start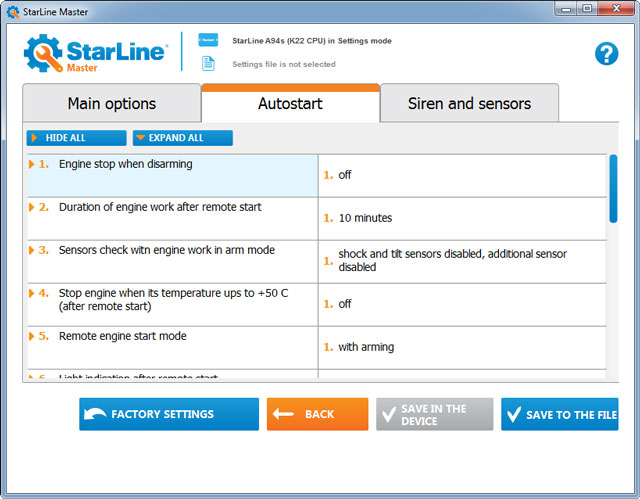 Setup of the siren and sensors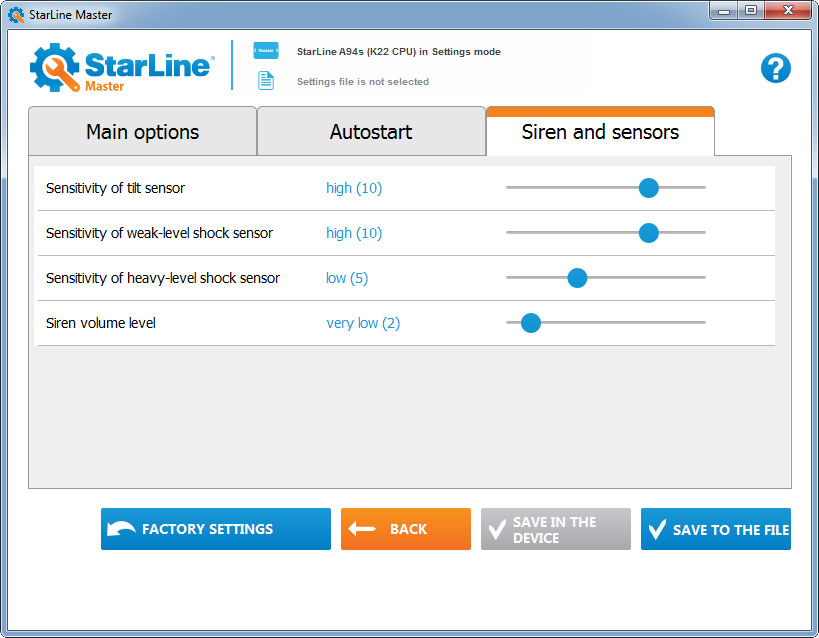 All the settings in the StarLine Master program are intuitive and obvious. Create with pleasure!