«StarLine Master» software: new version 1.3
Meet in July, 2014 the new version of the popular «StarLine Master» software for setting up and updating of StarLine electronics. For the convenience of installers the opportunity to work with files is added.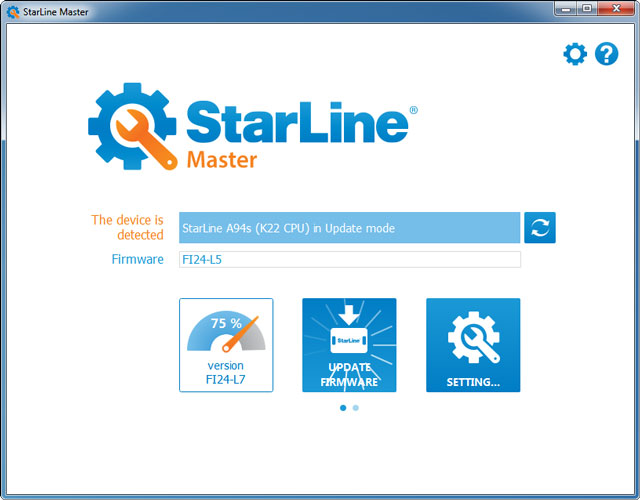 Quick
Having made settings of the security system for the specific car, you can save them in a separate file. When you meet the similar case — just download the necessary file. One minute — and the work is done!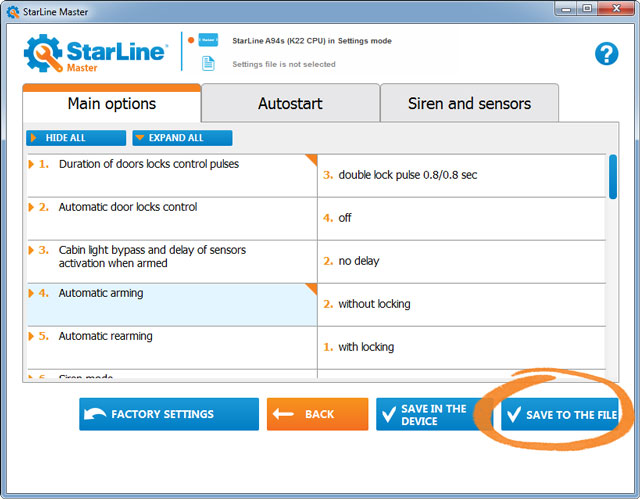 Simple
Sometimes your coworker needs your advice, while installing the alarm and setting it up. Do you know how to avoid long explanations? Just send him the file-tip with all the necessary settings (including remote start, flexible channels and others).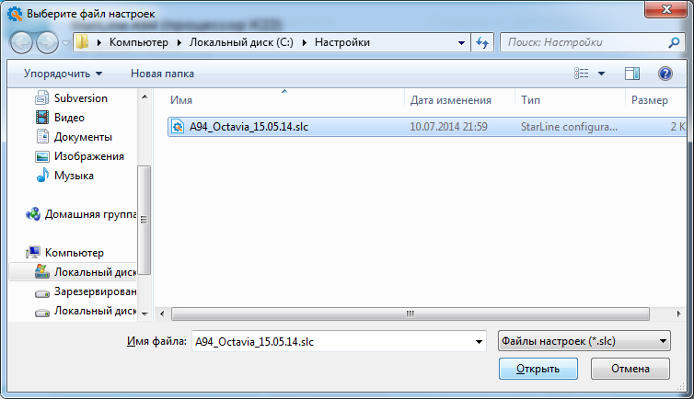 Convenient
Now it is possible to maintain electronic records of your installations by saving configuration files with additional information. Specify, for example, the installation date of StarLine equipment, the model and VIN of the car, and other data at your discretion. The necessary file is always at hand!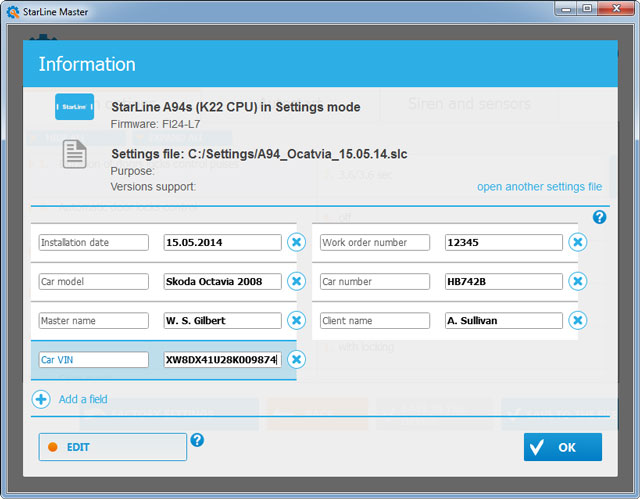 Easy to install
Everyone can easily get the latest version of «StarLine Master» software.
Join the new opportunities of «StarLine Master»!
*This program allows you to set up and update software for StarLine security equipment of the 4th generation, new StarLine A63/A93 complexes, StarLine i95 and StarLine i95 LUX immobilizers.