Welcome upgraded StarLine Master program. Now your smart assistant may download firmware from can.starline.ru itself during Starline security system configuration – just select the vehicle model.
StarLine Master 3.2 version also includes a lot of solutions for improving Bluetooth connection stability and the r software features. New StarLine Master version available for smart phones (Android) and computers (Windows**, macOS  and Linux).
*For smart phones with software  Android 5.0 and above
**for OS Windows 7 and above
How to update CAN-library via StarLine Master?
Step 1. Connect device.
Step 2. Tap «Update» button: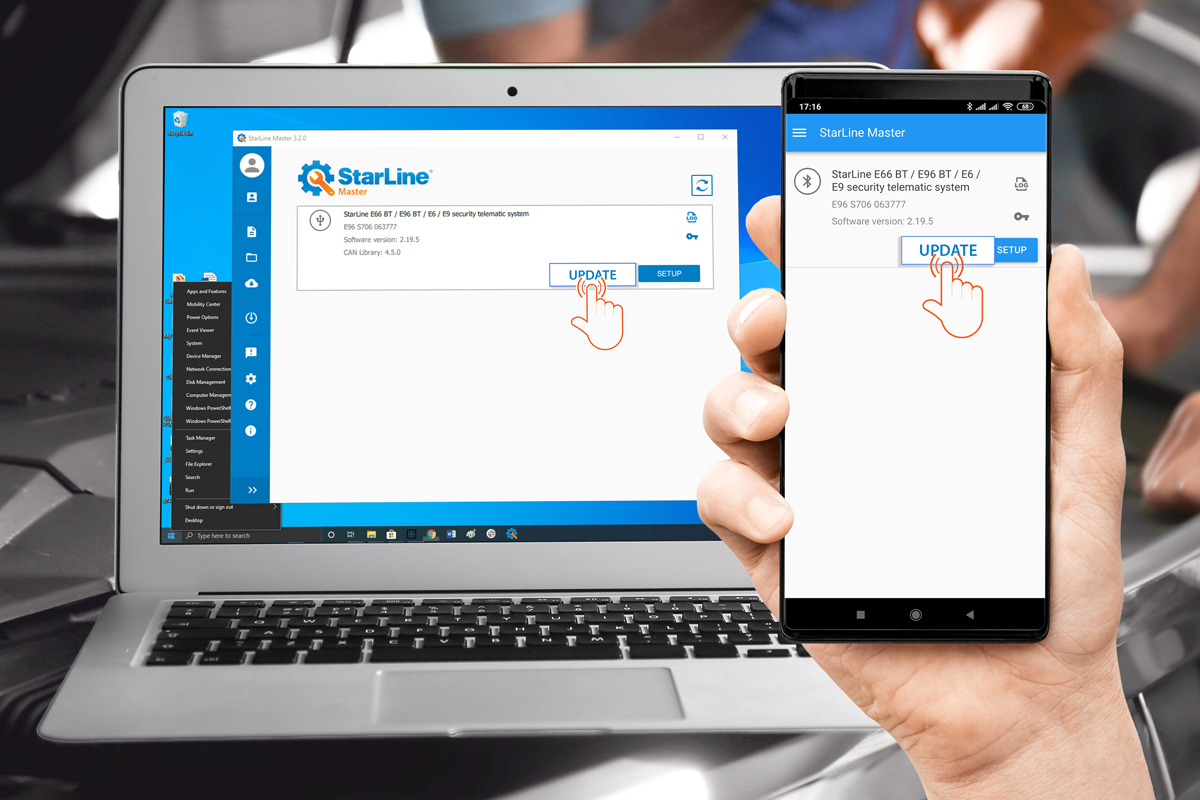 Step 3.  Select «CAN firmware» tab: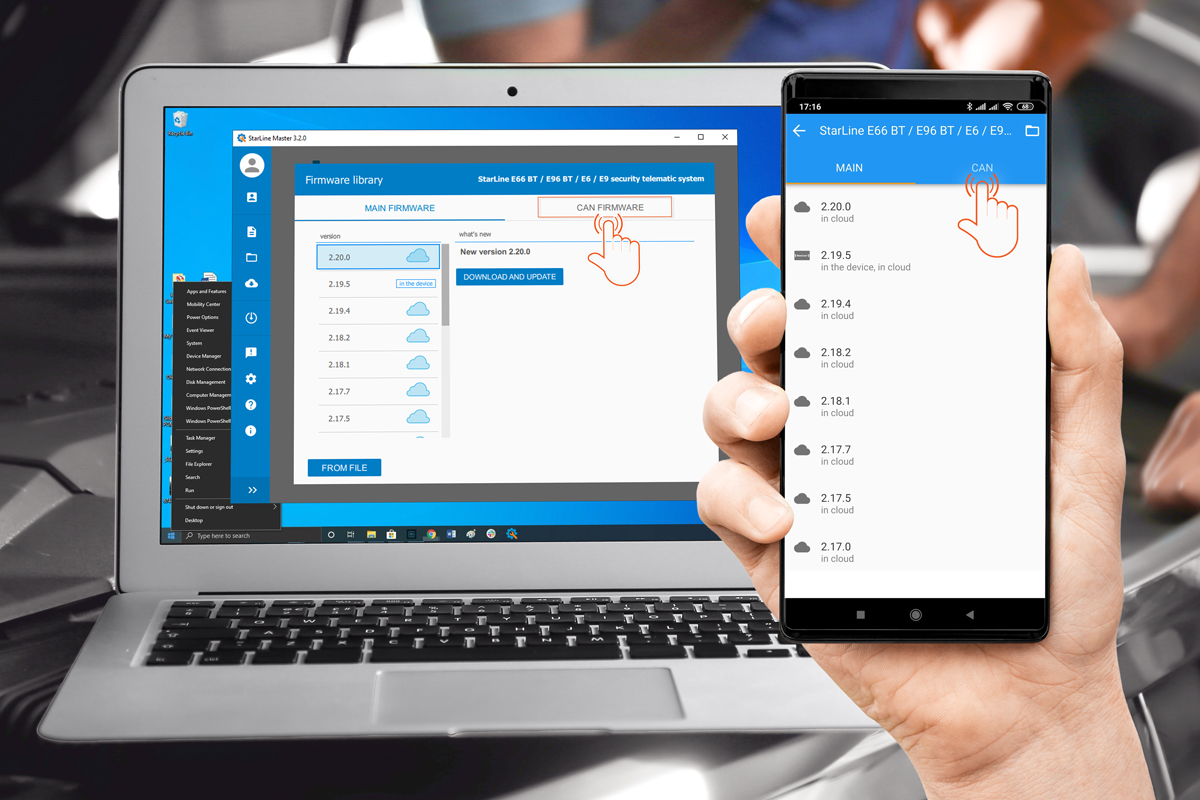 Step 4. Select the vehicle model, year and version: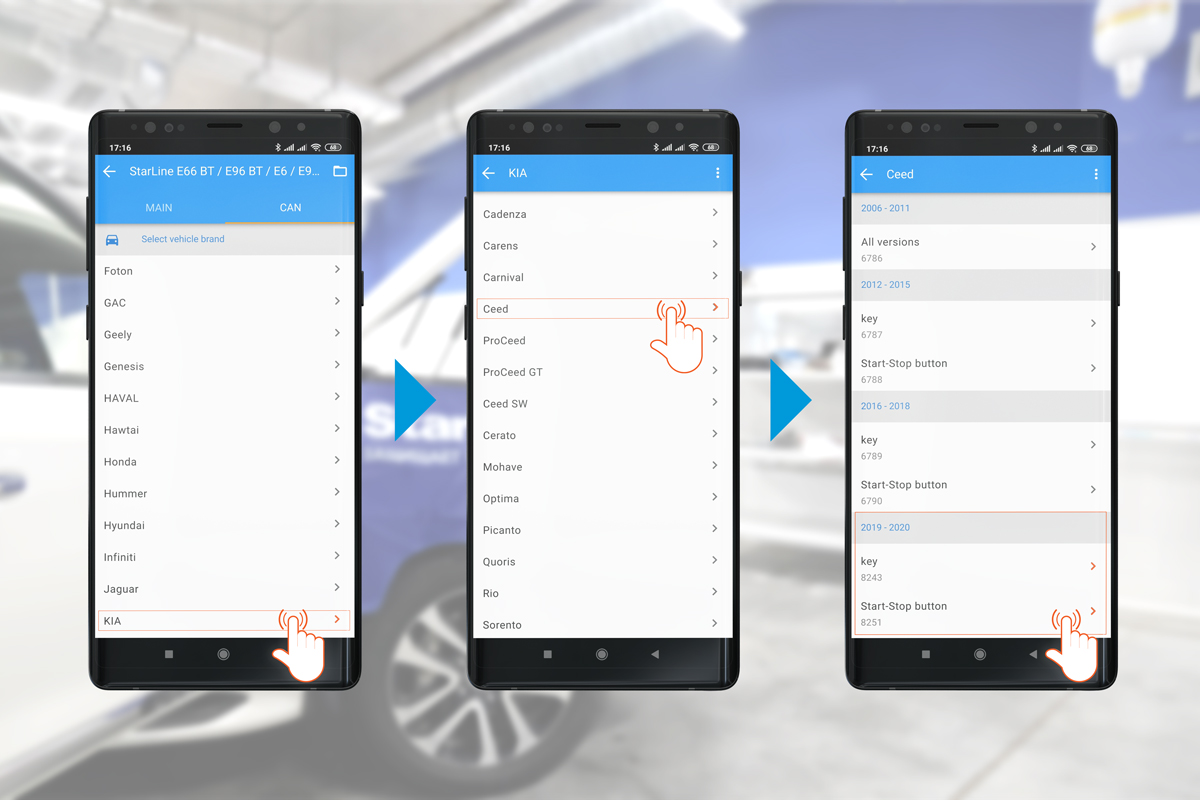 Step 5. Tap «Download and update» button:
Starline Master: your smart assistant for easy and quick configuration of StarLine security systems.