StarLine engineers introduce the new version of StarLine Master configuration software for StarLine security-telematic systems. Now also available for Huawei and Honor users!
The only one in the world vehicle security configuration program, suitable for all Windows, macOS, Linux, Android and iOS platforms, now became even more convenient with the new features.
Quick settings for StarLine 6 generation systems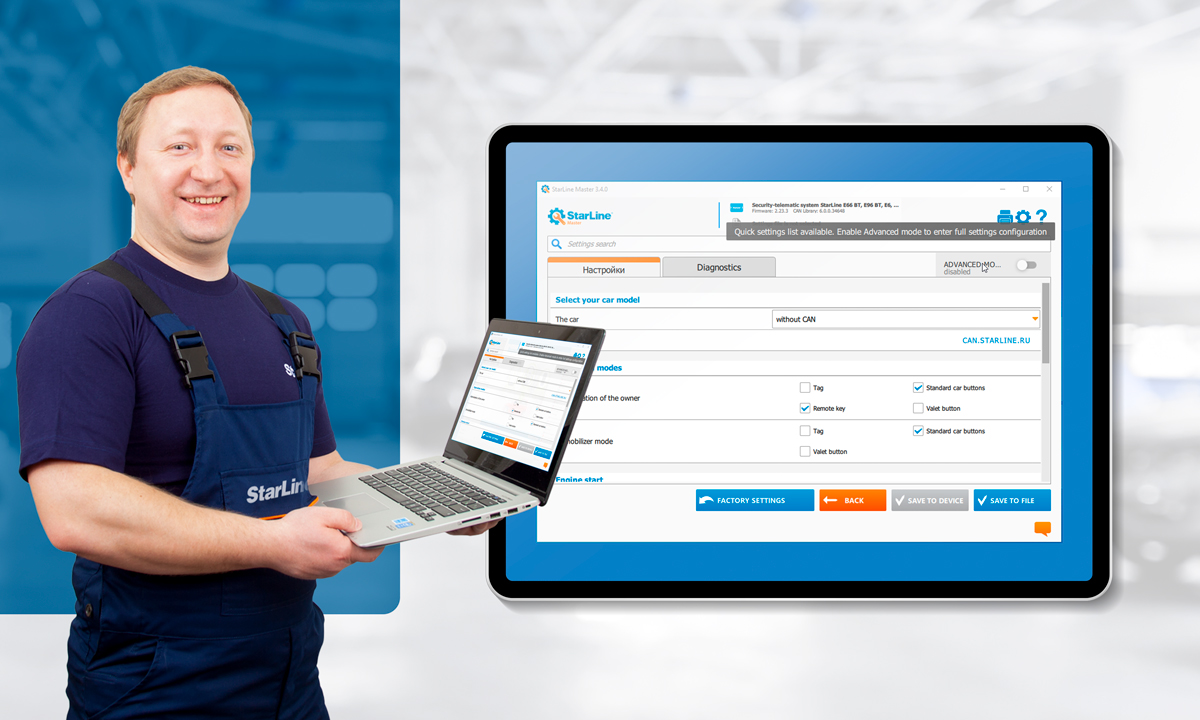 Enable Quick settings mode with essential settings for easy and quick installation. All the specific settings for customized installation projects are still available by easy switching to Advanced settings.
*Supported from 2.23.0 main units firmware version.
Mobile App for Huawei and Honor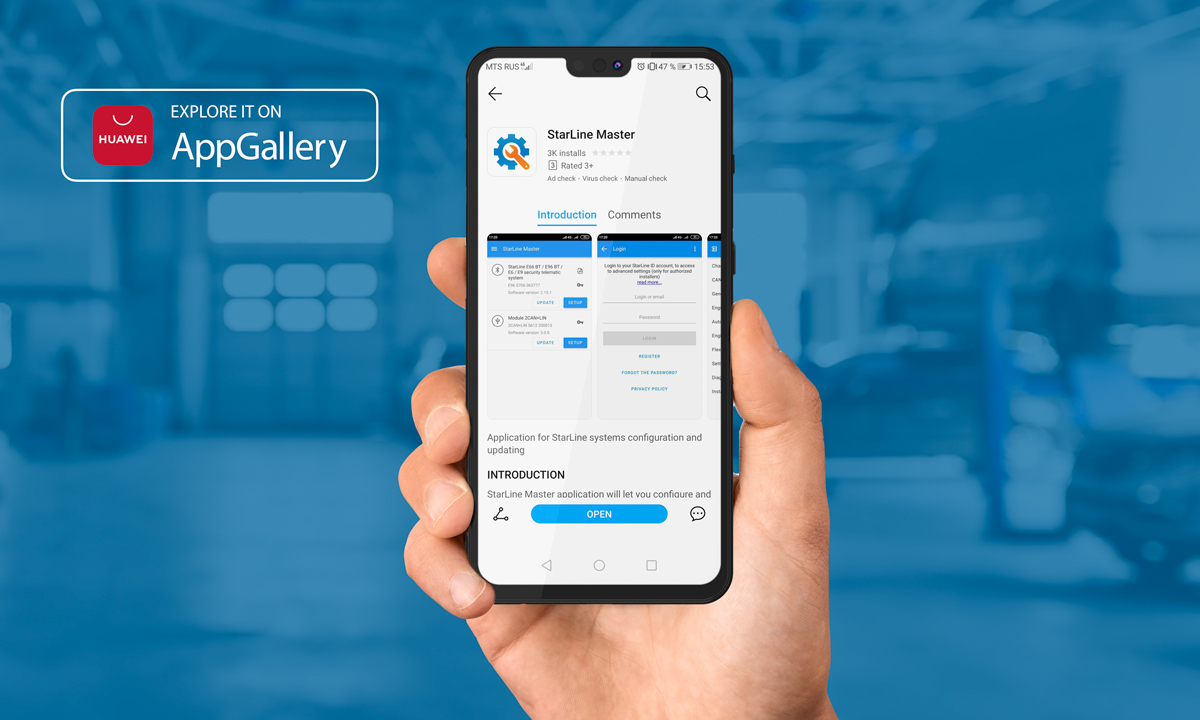 We adopted StarLine Master mobile version for Huawei and Honor flagship devices with recently restricted Google services.
The App is available in AppGallery.
Easy configuration for CAN interfaces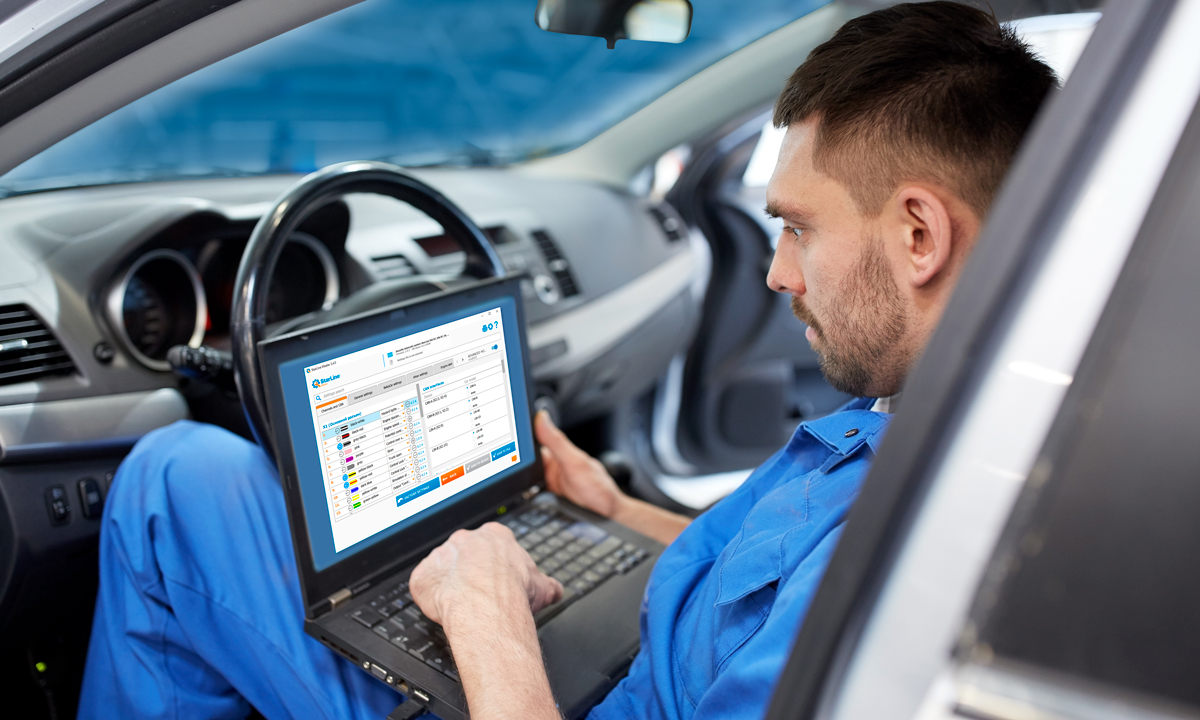 We optimized CAN bus features configuration, so it became intuitive easy with comfortable switching particular options.
Integration with can.starline.ru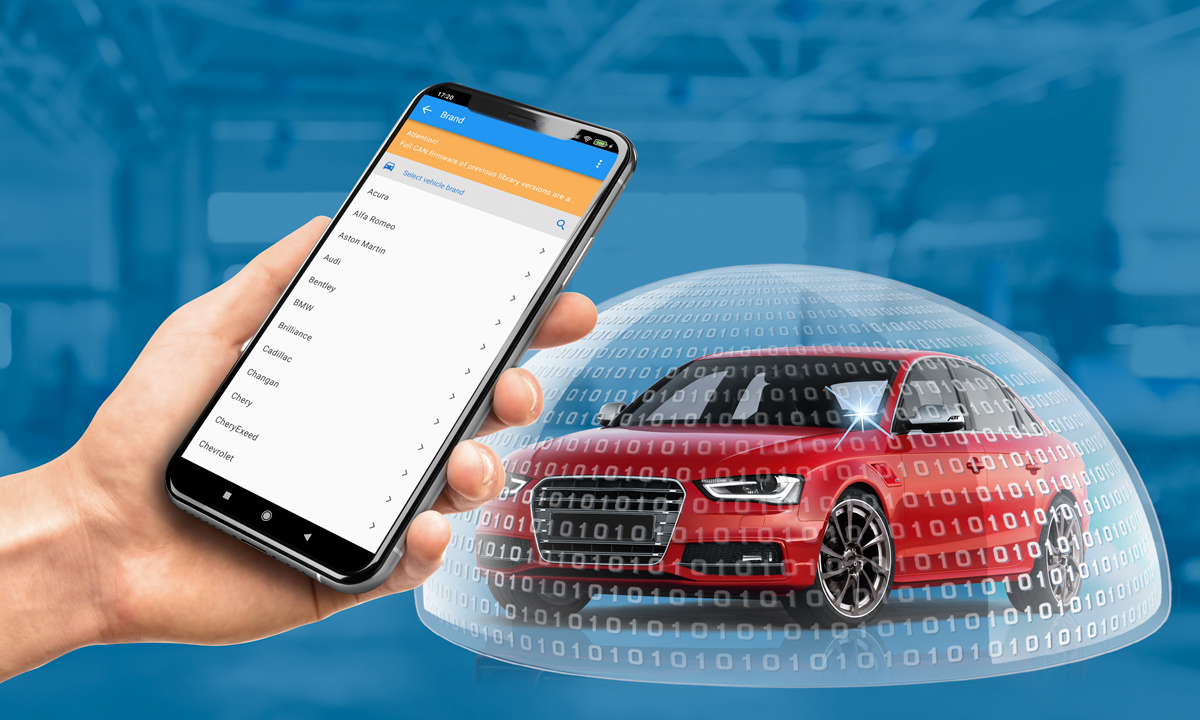 Integration with can.satrline.ru online software library has been enhanced. Now all the supported statuses, controls, connection points and software updating integrated right in the settings tab!
And other add-ons made
StarLine Master
more comfortable in daily use:
Adnroid, iOS: now the settings files, logs and other files can be easily shared via popular messengers and email clients
Windows 10, MacOS, Android, iOS: the signal strength indication for connected BLE devices (RSSI) has been added
The indicators for modified settings now displayed right in tab headings
Windows, MacOS, Linux: the tabs scrolling has been added
StarLine Master – your smart assistant for comfortable and efficient StarLine security systems configuration.