Dear specialists of car security.
Welcome the new v. 5.2 StarLine CAN Telematics software library. The CAN library is raised, algorithms are improved, number of supported keyless cars are increased. It is possible to download the updates at can.starline.ru
The new software library includes the support of 14 cars 2003-2019 year of manufacture.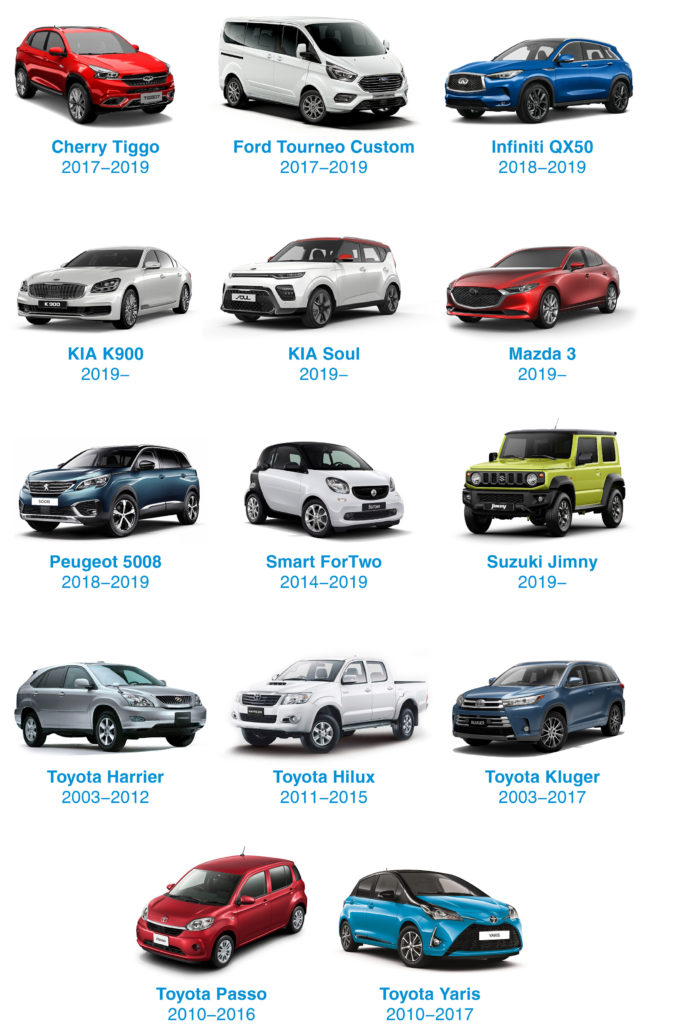 Support of keyless immobilizer bypass (iKey) is added.
Brand

Car model

Geely

Atlas

2018-2019

Haval

H6

2015-2019

Honda

Accord

2013-2016

Lexus

LS 600h

2009-2016

Suzuki

SX4

2014-2019

Suzuki

Vitara

2018-2019

Skoda

Octavia

2013-2019

Skoda

Rapid

2016-2019

VW

Polo Sedan

2016-2019
The following features are optimised:
Brand

Car model

Discription

Audi

Q7
2016-2019


Hazard lights control is added.

The following features are optimised :

• slave
• trunk release

Geely

Atlas
2018-2019

New features are added:

• iKey
• central lock control
• hazard lights control
• comfort closure
• optional feature of a factory key

The following features are optimised:

• Slave
• ignition status, parking brake status, AT:P
• factory security car system control
• trunk release

Haval

H6
2015-2019

New features are added:

• iKey
• driver door opening imitation
• factory buttons
• OBD errors reading

The following features are optimised:

• Slave
• control of central lock and factory system
• trunk release
• engine start blocking (iCan)
• parking brake status and AT:P

Honda

Accord
2013-2015


New features are added:

• iKey
• Slave by trunk
• comfort closure
• trunk release
• factory buttons status

Hyundai

Solaris
2017-2019

The following features are optimised:

• Slave
• AT:P status
• hazard lights control
• factory security system control

KIA

Cerato
2019-

The following features are optimised:

• control of central lock and factory security system
• hazard lights control
• central lock control
• hazard lights, central lock, AT:P status

KIA

Rio
2017-2019

The following features are optimised:

• central lock control
• hazard lights control
• Slave
• brake pedal status

KIA

Soul
2017-2019

New features are added:

• window heating control
• factory buttons statuses

The following features are optimised:

• Slave
• brake pedal status
• hazard lights control
• engine start blocking (iCan)

KIA

Stinger
2017-2019

New features are added:

• engine start blocking (iCan)
• trunk release

The following features are optimised:

• Slave
• hazard lights control
• central lock control
• factory security system control
• driver door opening imitation
• brake parking status and AT:P

Lada

Vesta
2015-2019

• slave by trunk is optimised

Lexus

LS 600h
2009-2016

• iKey and "ready" status

Nissan

Qashqai
2014-2019

• comfort closure is added

The following features are optimised:

• central lock control
• hazard lights control
• keyless-go lock out

Renault

Kaptur
2016-2019

The following features are optimised:

• central lock control
• factory security system control
• factory remote start status

Skoda

Octavia
2013-2019


New features are added:

• iKey (1.6 car version)
• keyless-go lock out

The following features are optimised:

• Webasto control
• central lock control

Skoda

Rapid
2016-2019

New features are added:

• iKey (1.6 car version only)
• comfort closure

The following features are optimised:

• Slave

Suzuki

SX4
2014-2019

New features are added:

• iKey
• engine start blocking (iCan)
• Slave by trunk
• optional feature of factory key
• mirror and window heating

The following features are optimised:

• limit switch, brake pedal, parking brake, AT:P statuses
• Slave
• central lock control
• hazard lights control
• trunk release