New StarLine Master Android App – a summer gift for fitters!
Easy configuration of the latest 6 generation StarLine security and telematic systems right with a smartphone.
The same App for iOS is under construction and coming soon. Watch after news!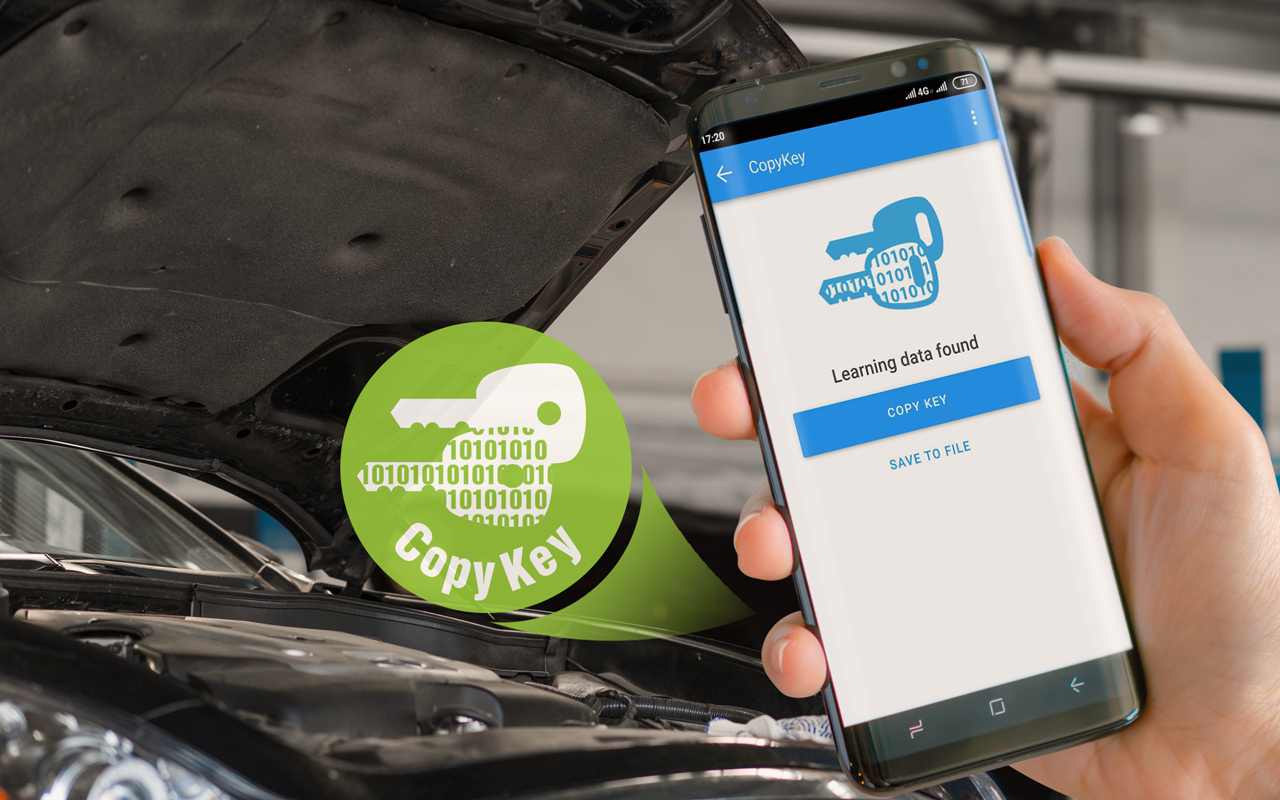 All the familiar StarLine Master interface now is in your smartphone:
✓ Basic settings, channels, sensors and remote start configuration
✓ StarLine CopyKey service
✓ Diagnostics section
✓ Flexible logic programs
✓ StarLine ID authorization
✓ Creating, changing and saving the settings files
✓ Technologies of optimizing, cashing, StarLine Fast Copy, cloud firmware library etc.
And the new features: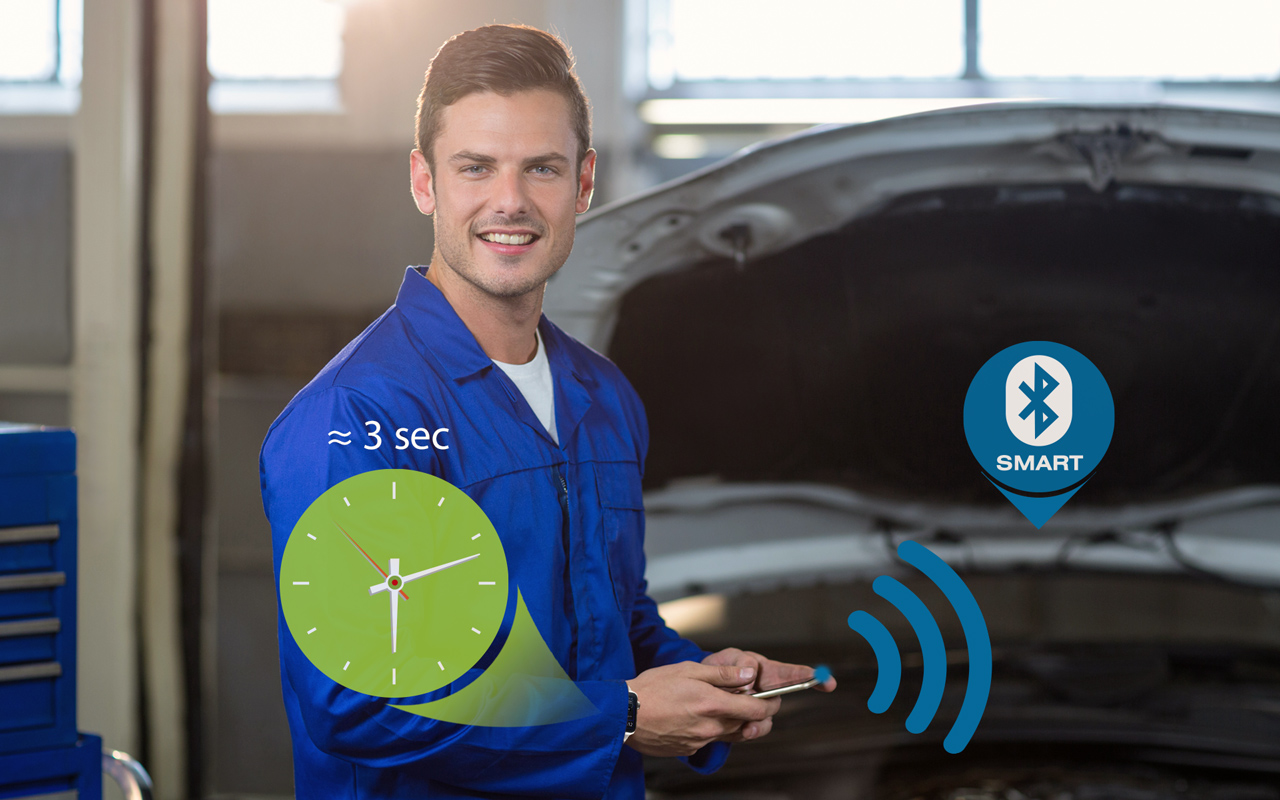 Quick and easy Bluetooth connection
Easily connect to StarLine security systems without smartphone registration in security system main unit*. Save your time on alarm systems setup.
Just turn the main unit into configuration mode, enable Bluetooth in smartphone, then select particular device and proceed with configuring.
*For the smartphones on Android 5.0 and above.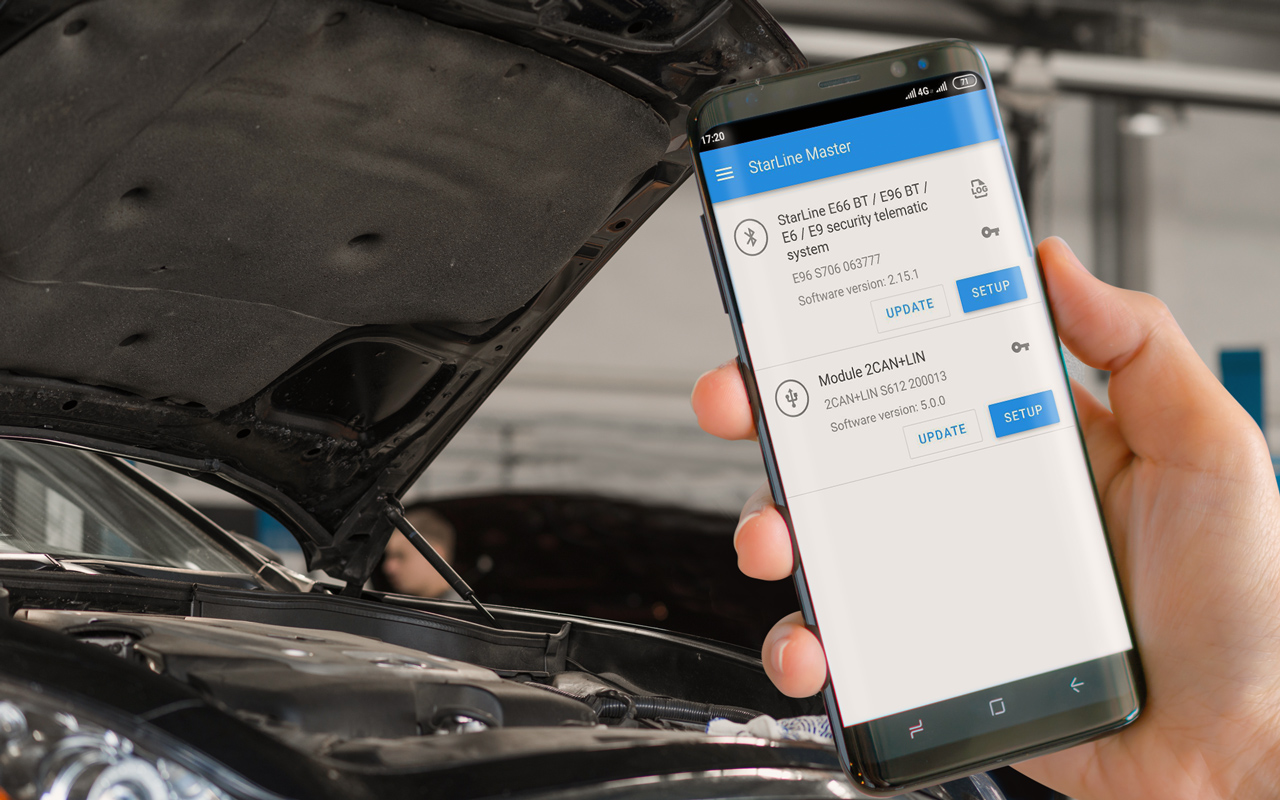 Convenient synchronous configuration of several security systems
Now it is possible to turn any amount of StarLine devices to configuration mode and see them all in available devices list in your smartphone. Select a needed one and go on setup!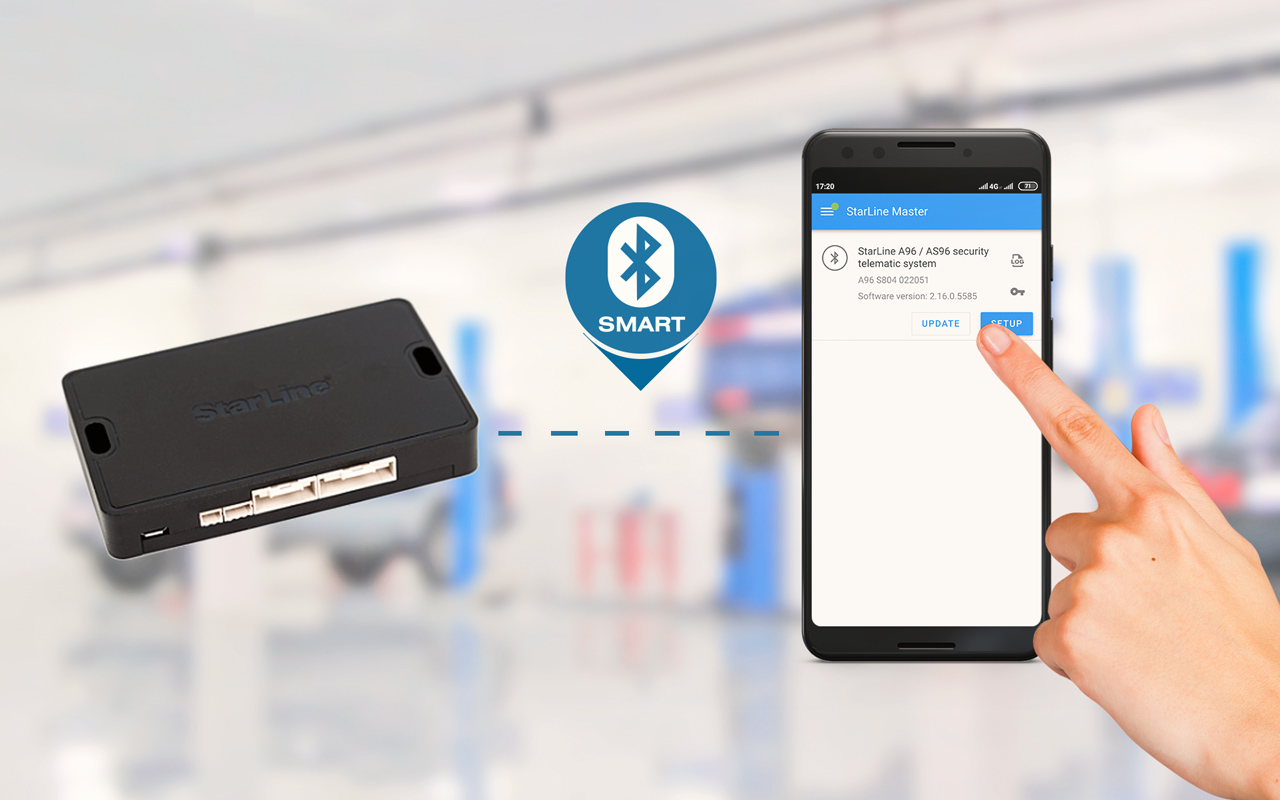 Connection via Bluetooth without optional adapter
Now direct connection with Bluetooth equipped security systems is possible with smartphone and without an optional wireless adapter.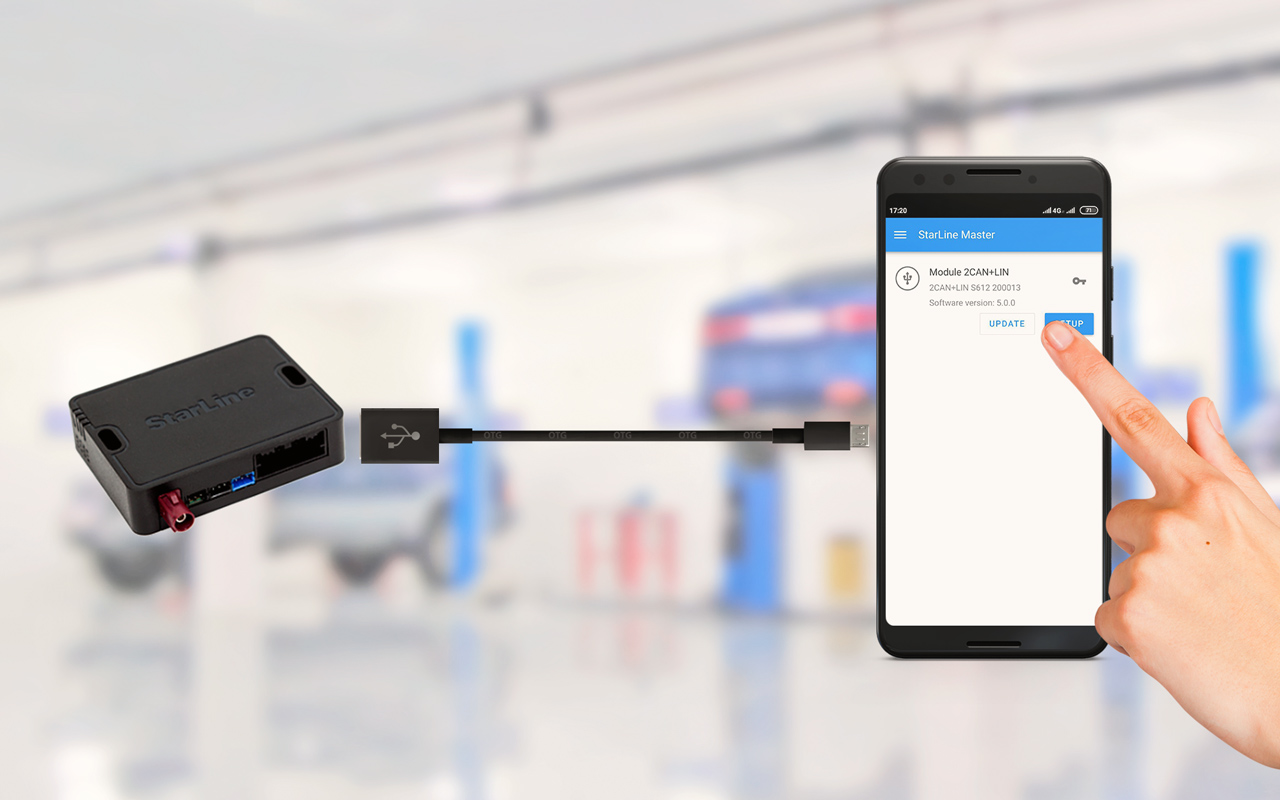 Convenient USB OTG connection
Now you may configure StarLine devices, even not equipped with Bluetooth (such as CAN modules) – just connect it by USB*.
*Available for the most of latest smartphones with OTG support.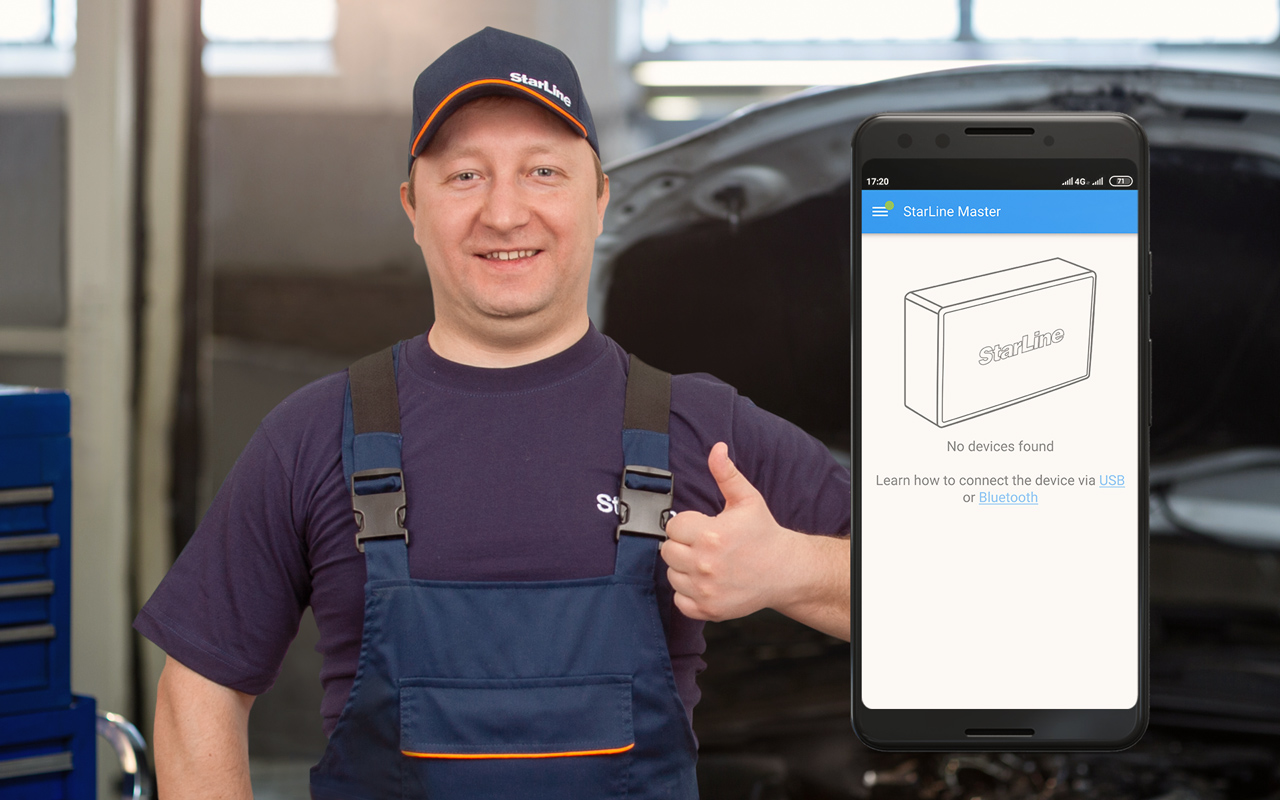 User friendly interface
StarLine Master App has easy and intuitive interface with a lot of handy tips. And device connection guideline is right on the main App screen.
Discover these and many other benefits of StarLine Master configuration App!