This story happened in the spring of 2019 in Penza city. Within a few may days, six new cars Toyota Land Cruiser 150 and Toyota Land Cruiser 200 were hijacked. Five owners were absolutely desperated, wondering where the hijackers would take their cars… But the sixth owner knew that a stand-alone StarLine M15 search device was hidden in his car, that means there is a good opportunity to help law enforcement officers with the search.
The representative of «Toyota Penza» car dealer says: «Our client recently bought a Land Cruiser 150 and asked for a search device recommendation. Just in case. We recommended StarLine M15: a miniature, water-proof, energy-efficient search tracker. As the client noted later, it was the right decision, which allowed him to save nerves, find his stolen car within a day and even helped to find a few others that were in the hijacked cars batch».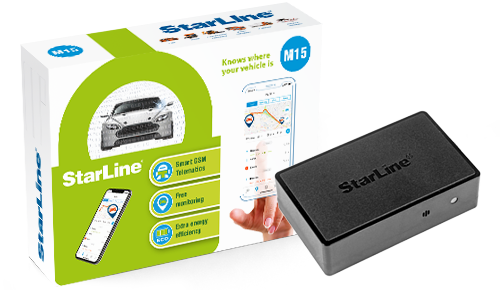 The radio band scanners used by the hijackers confirmed that each of the six selected vehicles had no GSM+GPS security. Whether each one?!
An important advantage of the StarLine search device was its stand-alone operation in due time set by the owner. On May 24 at 10 am the smart guard got online and transmitted the exact car location. It turned out that Toyota «moved» from the center of Penza to the Penza-Tambov highway. Probably, the hijackers planned to deliver the car to Ukraine. With the help of a StarLine regional representative the owner switched his device to more frequent communication sessions: every 2 hours.
Another «waking up» of the device showed that the vehicle coordinates were the same. The owner reported them to police and they departed the detain group to the specified place immediately.
Instead of sole vehicle, all the six stolen cars were found parked in an abandoned cattle farm building along with hijackers escort car. The criminals were arrested. The stolen cars were seized, driven for inspection and returned to their owners thereafter.
That is how one tiny search device with the price of a few fuel refills helped to return six cars of total cost about 24 000 000 rubles.