We are launching a new version of StarLine Master software to configure and upgrate StarLine systems for Windows*, macOS and Linux.
*Windows 7 and up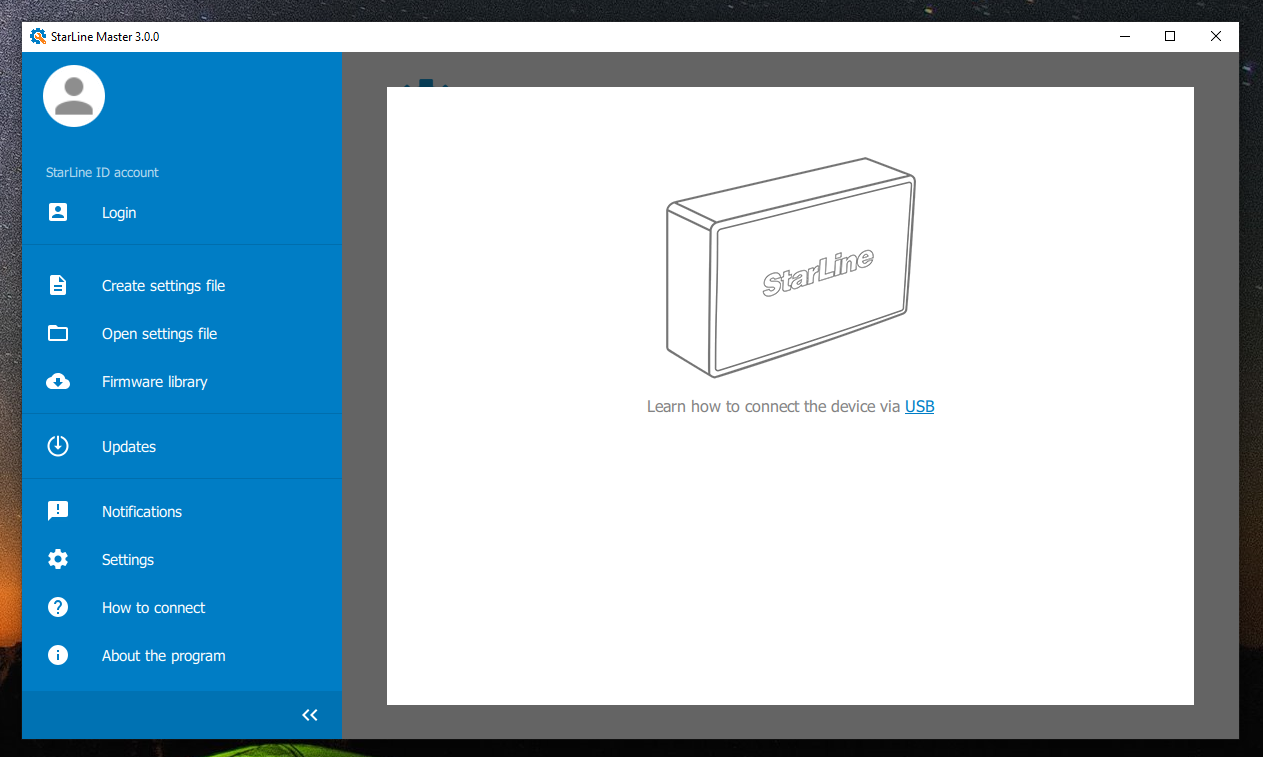 The new added opportunities made the work even more convinient. Now an instruction how to pair a StarLine system with StarLine Master via USB is displayed in the main program window
Several systems can be paired
Any number of systems can be paired with StarLine Master simultaneously.
New hardware support
A list of supported devices is increased — the new systems StarLine M22-96, StarLine M67-96 and StarLine AS96 v2 are added.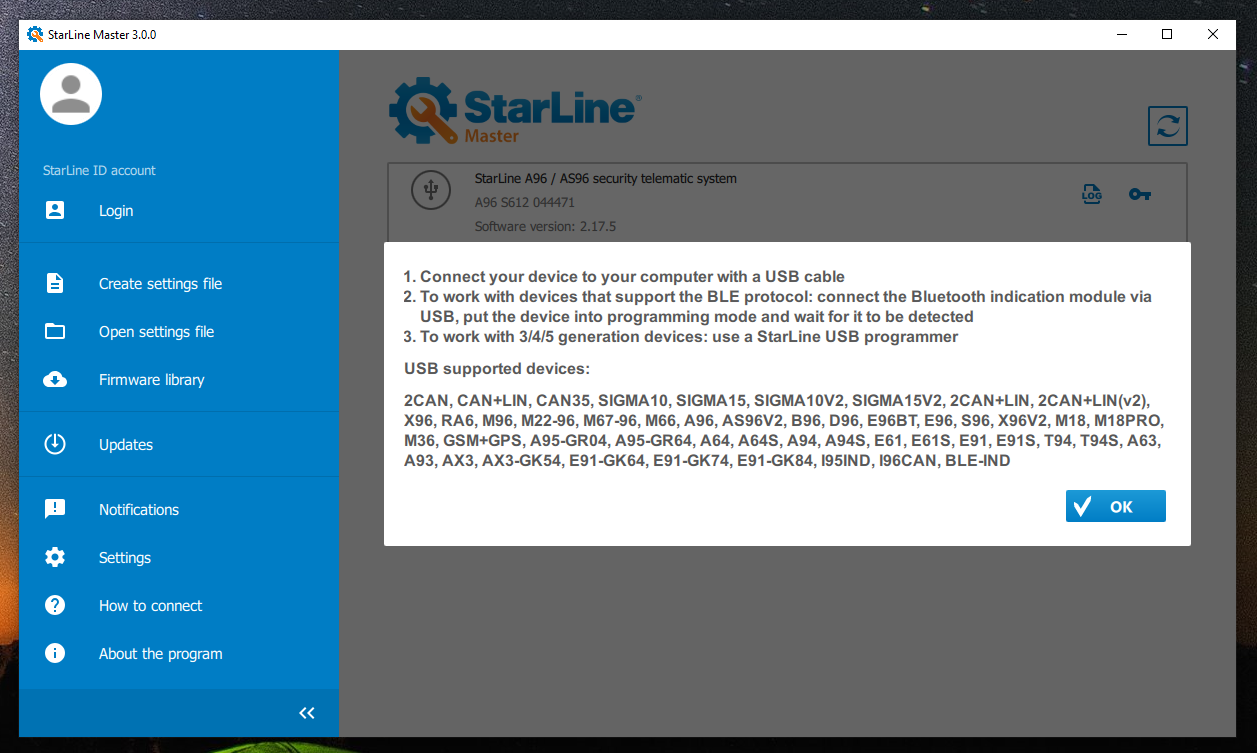 File download from any window
Now the file uploading for firmware upgrading and devices configuration became easier and more convinient.
Go to a side menu and tap the «Open setting file» link, then select an appropriate file.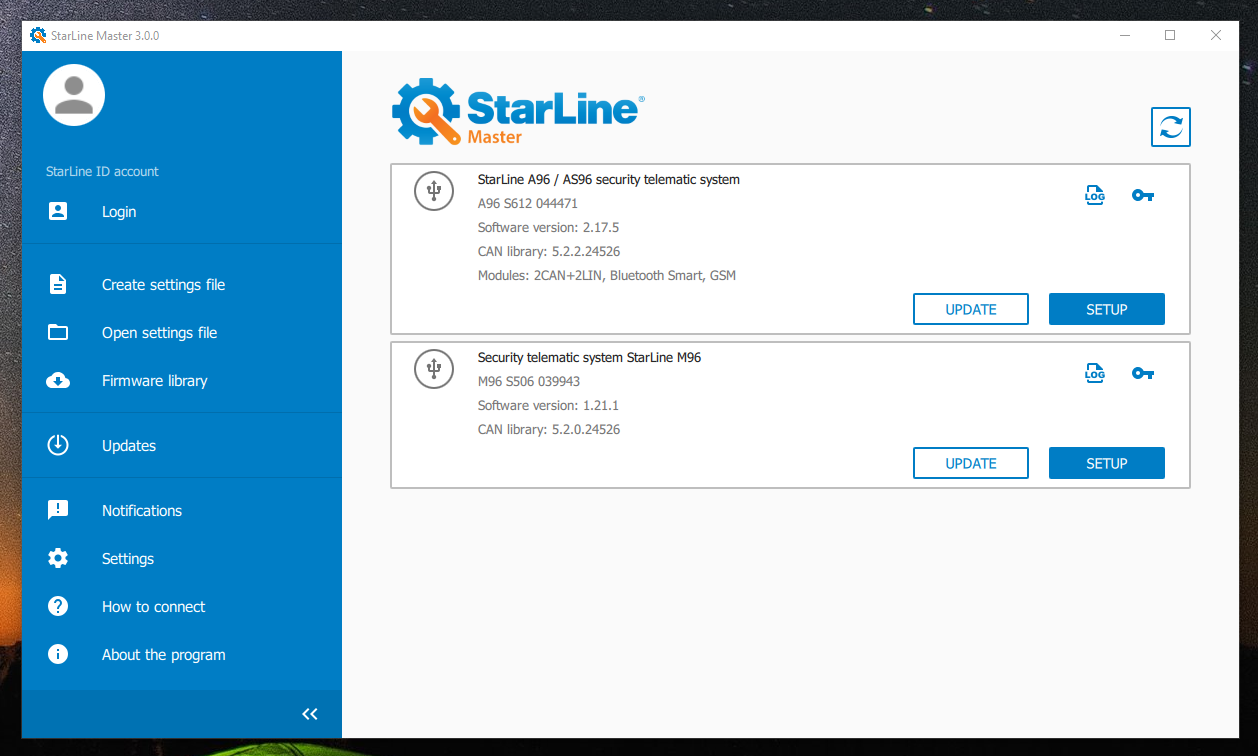 Or tap the «Update» on a connected device to download the appropriate firmware version from the list.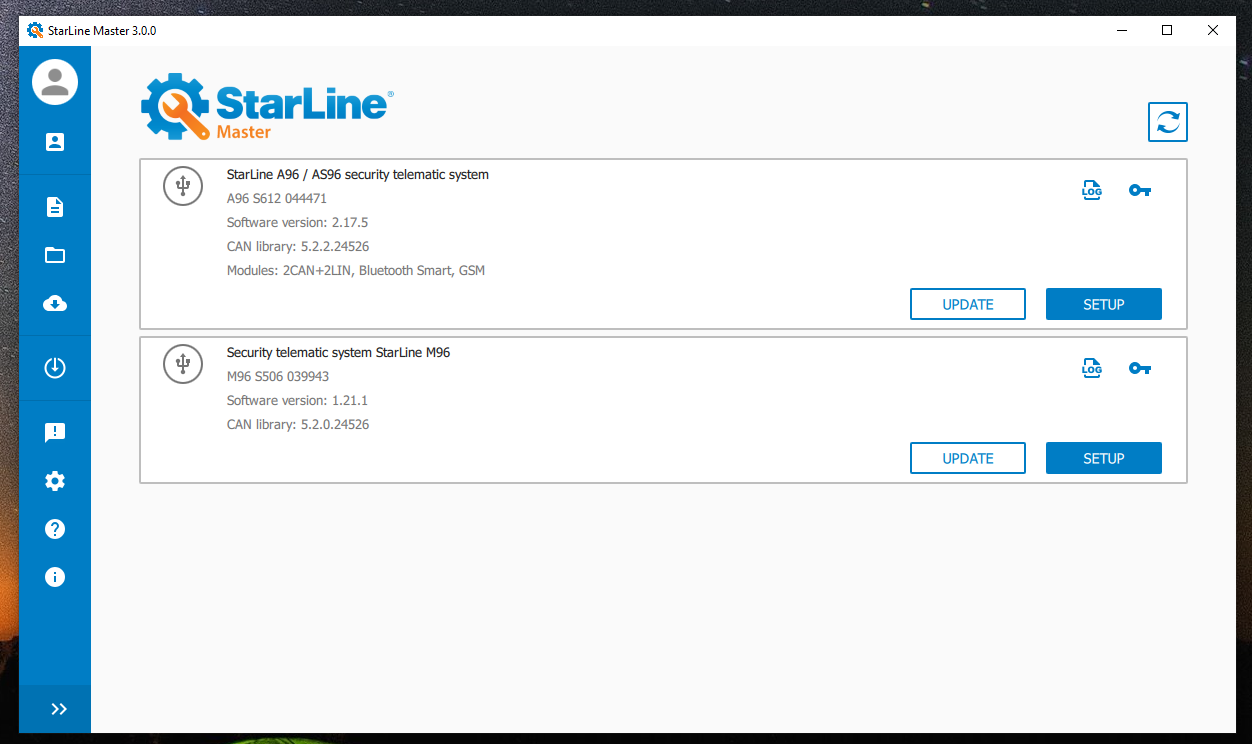 You can download the updates and setting files from any of the program windows by dragging a file with a computer mouse to a connected device or to an empty space.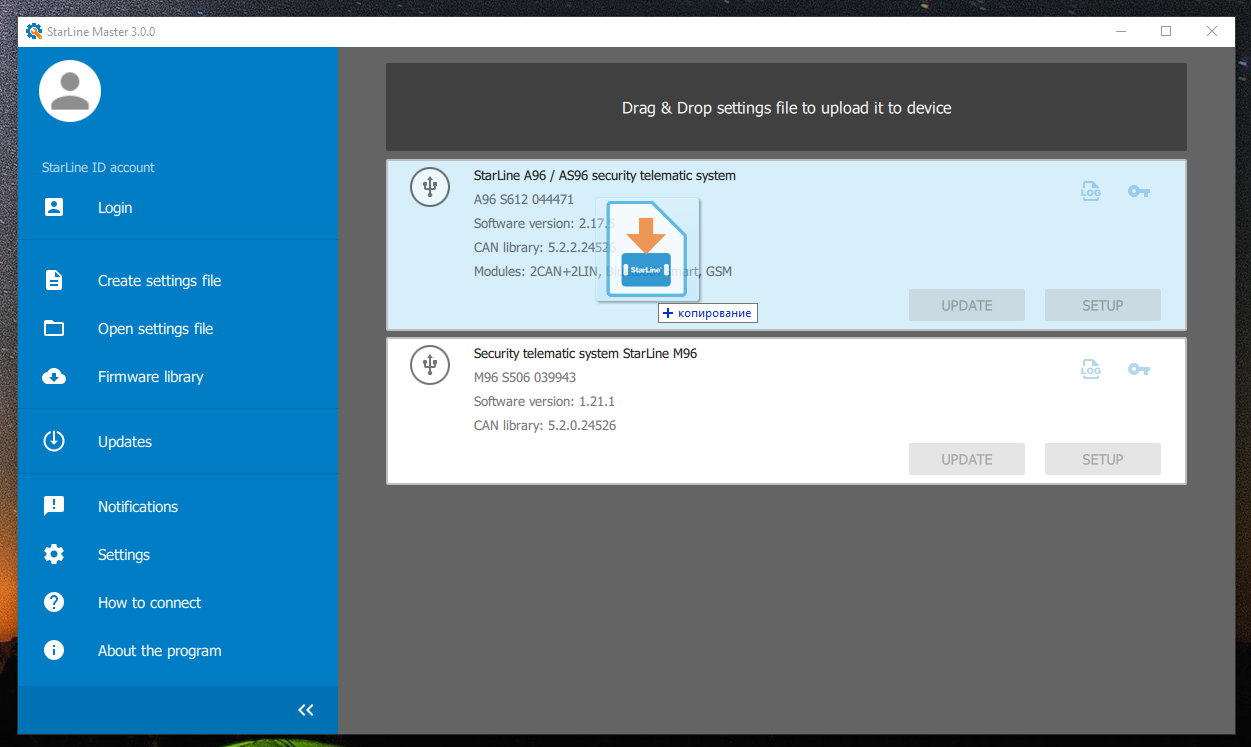 Convinient notification system
The program running notifications appeared in a side menu. Here you can find updates notifications for StarLine Master and StarLine systems. In case you missed any notifications you can check them later.
Work easy and save your time on security-telematic systems configuration.