StarLine Smart security solutions are gaining a high popularity in Europe.
On 3-4th March the first StarLine dealer conference in Madrid, Spain had been carried out in collaboration with our partners R&P Grupp OÜ (Estonia) and StarLine Car Security (Spain).
28 guests – representative of auto dealer centers, car electronics traders and fitters from the major cities and regions of Spain took part in the event.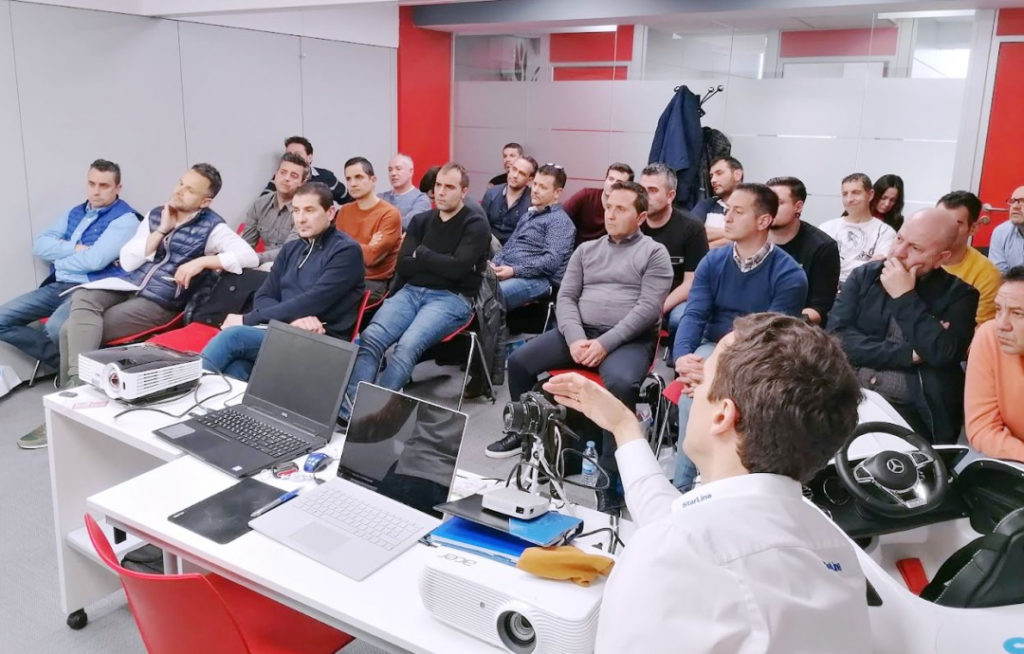 An interactive presentation with movies about StarLine manufacturing facilities, innovative autonomous driving project, demonstration of StarLine security and comfort technologies, product range, opportunities of toll free starline.online monitoring platform and StarLine mobile App took place on the 1st day of event.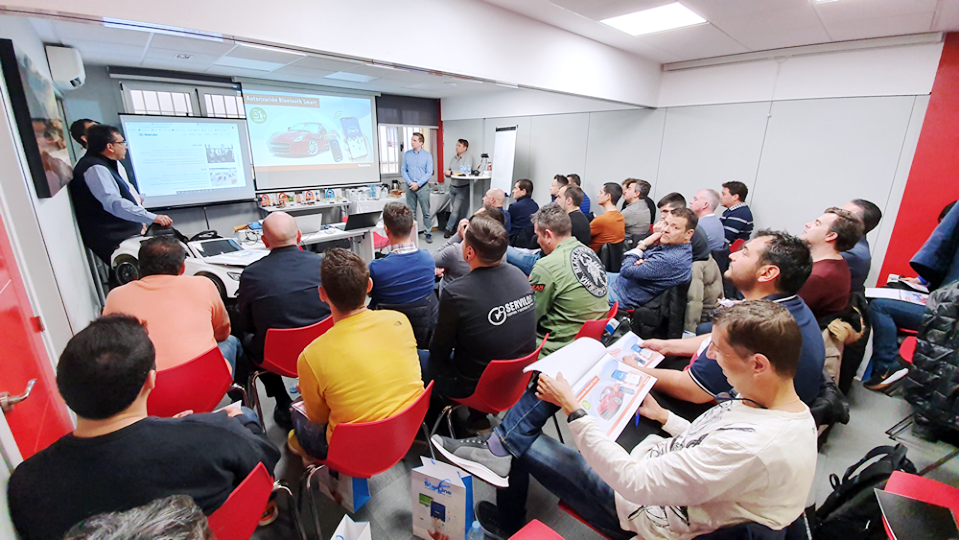 Guests paid a high interest in such the most advanced features of StarLine systems like Remote Start with digital bypass of factory immobilizer (iKey), digital engine lockout (iCAN), keyless entry, anti-hijack and, of course, free online tracking and remote control features.
Most of these benefits were visually demonstrated on a demo toy-car Mercedec C63 AMG, equipped with StarLine B96 BT GSM GPS system.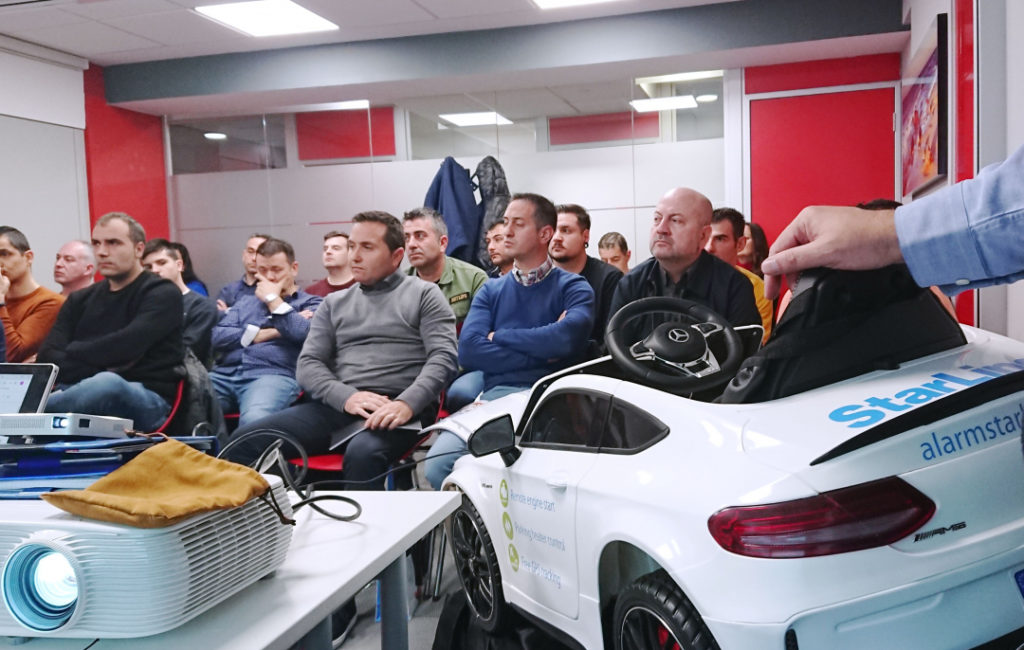 On 2nd day in order to fix a theory in practice 12 specialists joined the demo installation of StarLine S96 BT GSM GPS security telematic system on Kia Xceed car.
All the supported options, including remote start with digital immobilizer bypass (iKey) and digital engine lockout (iCAN) were fully performed during couple hours with detailed explanation of installation and configuration process.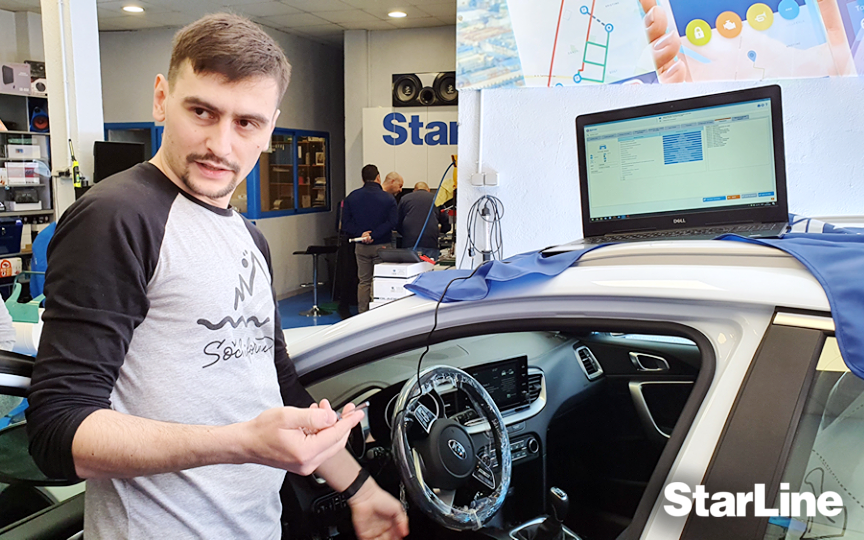 Participants were excited with quick and safe installation and extended advantages of StarLine security system, such as nearly limitless opportunities of StarLine Flexible Logic programs.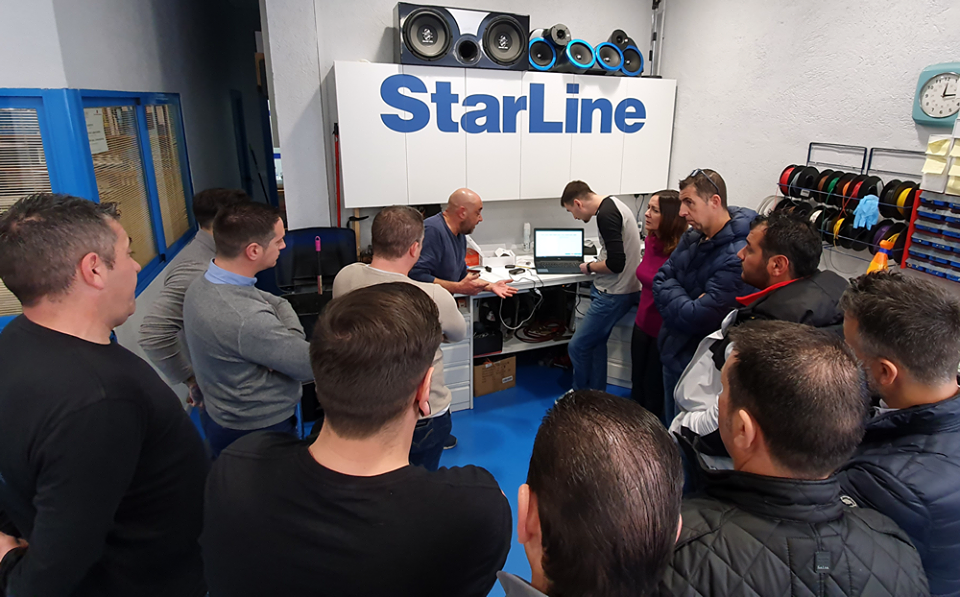 This first StarLine dealer meeting in Spain shown a great potential for Russian advanced car security and telematic solutions on Spain and whole European market.
We appreciate our partners and all guests for their activity and hospitality.
It's been an excellent opportunity to meet each other, learn more about specifics and preferences of local customers, pump up installers skills and enthusiasm and discuss the nearest plans on Spanish market.