Welcome upgraded StarLine Master program for smart phones (Android) and computers (Windows**, macOS and Linux). New features have made the security systems configuration more easy and convenient.
* For smart phones with software Android 5.0 and above
** Software Windows 7 and above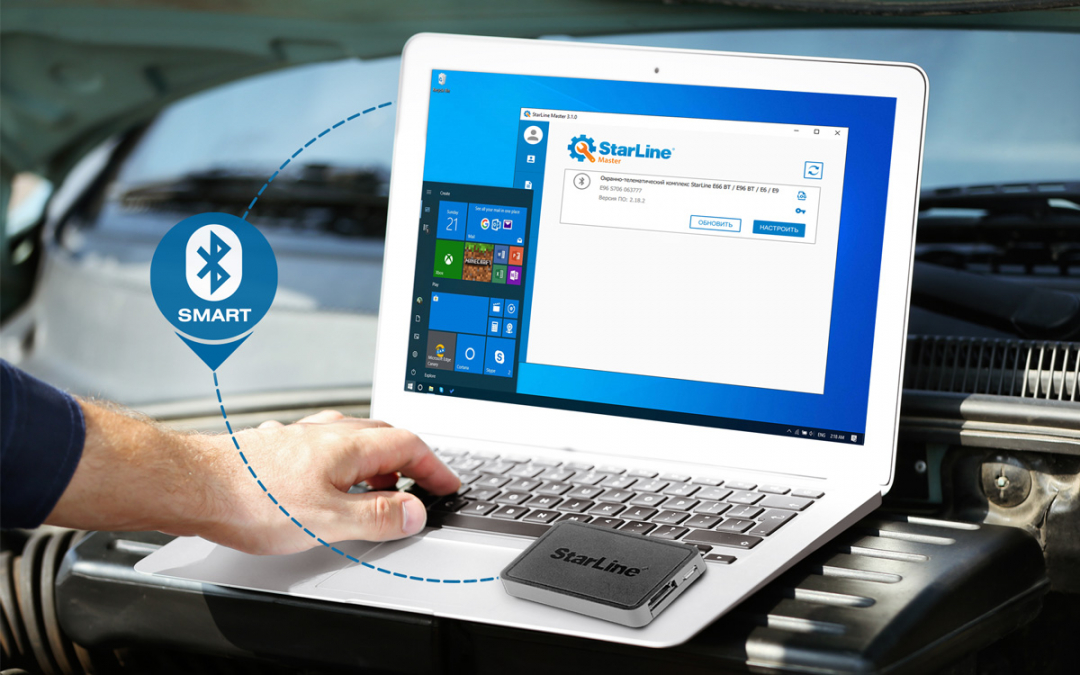 Bluetooth support for Windows 10
10 months ago StarLine engineers integrated the new feature — connection StarLine security systems to smartphone via USB OTG for Android. While the market is tasting this technology, we launched a new feature — support of connection via embedded Bluetooth or standard Bluetooth-adapter for computers (Windows 10). Configure StarLine security systems via Bluetooth and do not waste money on buying specific BLE programmer.
Next version of StarLine Master program will get the support of the same feature for macOS и Linux.
* For Bluetooth adapter 4.0 and above
Android: convenient file downloading and operation in background mode
✔ Support of file opening in file manager: a new downloaded file with settings will be detected with smartphone and suggested you to open it with StarLine Master program.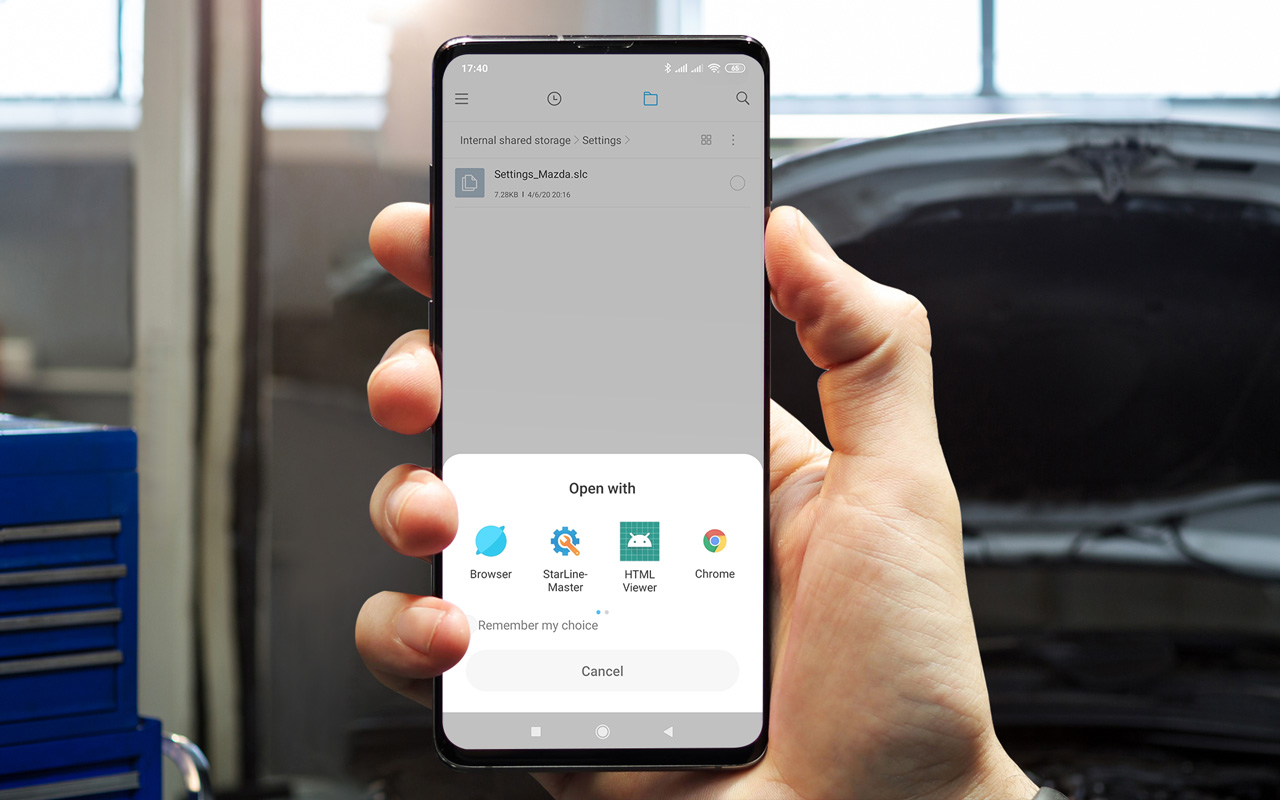 ✔ Occasional touch protection: in Diagnostics tab the functional buttons now will run only if tap and hold.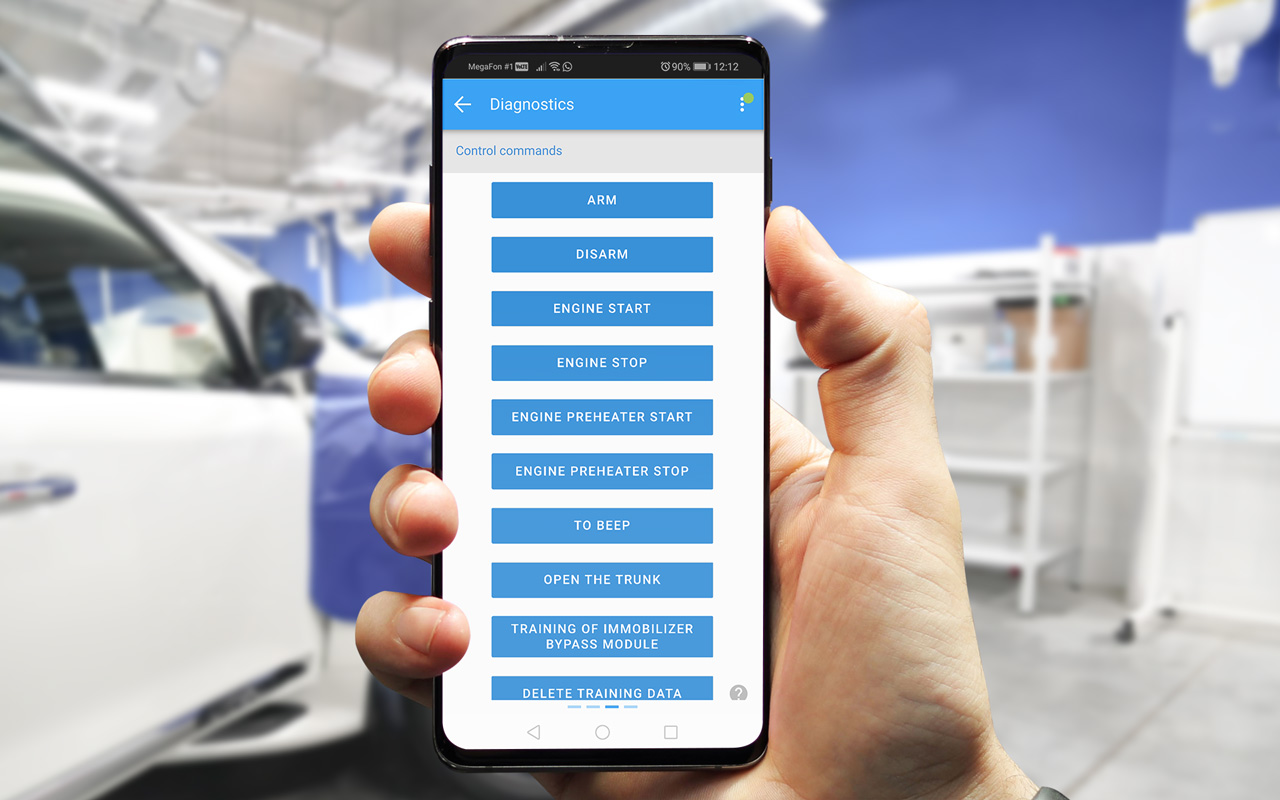 ✔ Background operation: upgrading and other actions will continue even if the app is closed or screen is locked.
By the way, StarLine engineers have improved the paired devices detection and currently are working on implementing the full support. Programming of the main units with smartphone, which is already paired as a tag, will be available in following versions of StarLine Master.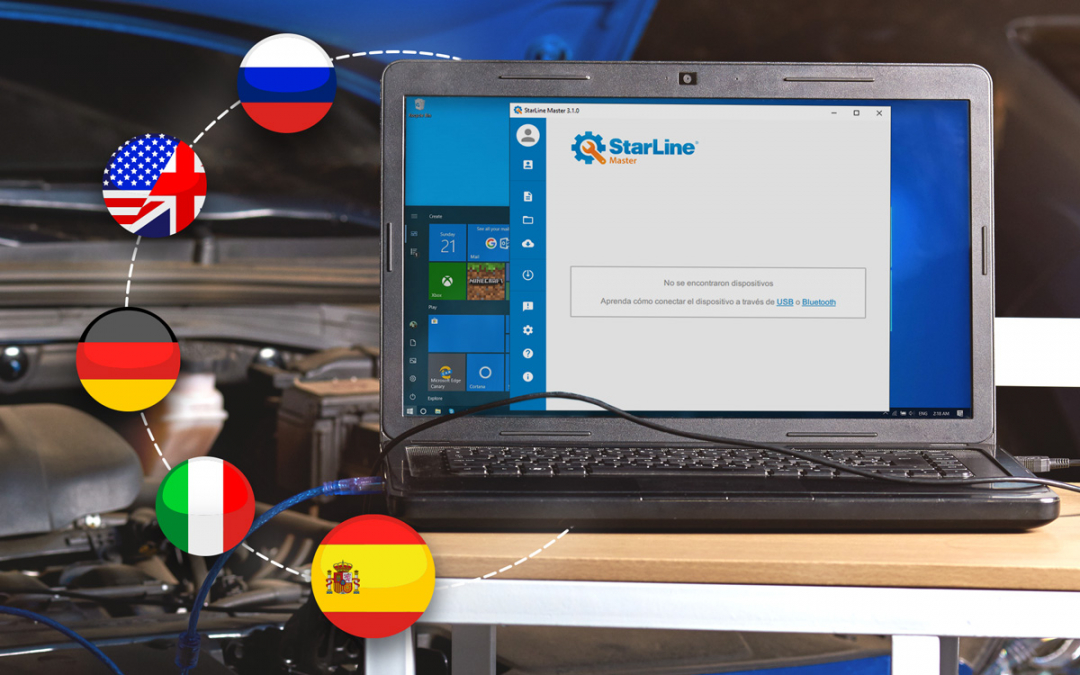 ✔ Currently support of Russian, English, German, Italian and Spanish languages is available in StarLine Master. And we carry on extending the list.
✔ Support of vertical oriented displays remotes (A and B types) is added.
✔ Now it is possible to display the password entered while logging on.
✔ Displaying of logload progress scale in percents for Gen 6 systems v1 and v2 (supported from FW 1.23.0 and 2.19.0) has been added, and a number of other functional improvements.
Starline Master - for easy and time saving configuration of StarLine security systems.